Macrame was a lot trendy in the 70s and used to be a common décor element in every household. Now after so many decades this vintage artistic décor element made its way back into the interiors of several homes. Macrame is a unique and beautiful design made by knotting threads made up of some textile such as jute. These are now used to decorate the walls, pots, cover tables, and others and make the place look cozy and earthy.
Are you interested in this complex and beautiful décor element? If yes, then look at the various ways you can use this artistic, stunning macrame and decorate several places of your house with this.
Hanging those beautiful pieces of art on walls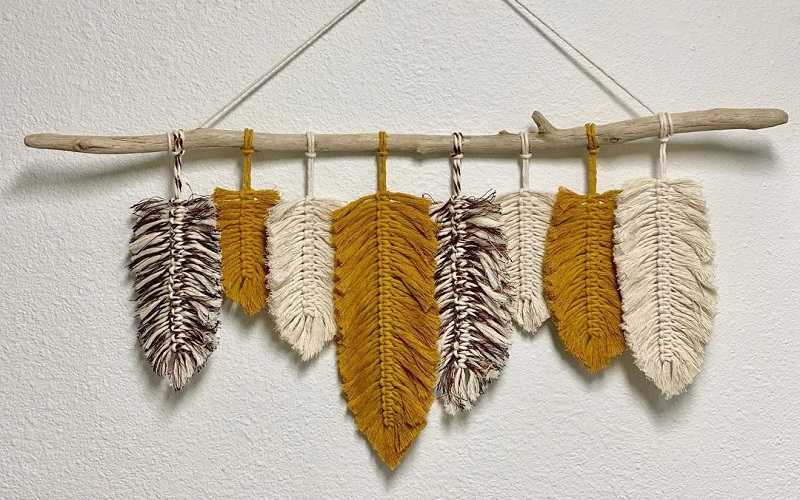 Macrame makes beautiful art pieces that look like dream catchers and look stunning hung on the walls. Macrame can be woven into different designs and styles according to the size and design needed. You can get for yourself some modern minimalist dream catchers in the form of hanging macrame or some garlands that you can use to decorate the place. You can also get a huge hanging macrame in a rectangular or square shape that can be used as a backdrop for the bed or as a wall hanging. You can decorate the macrame garland over a mantel or behind a door.
Using them as a plant hanger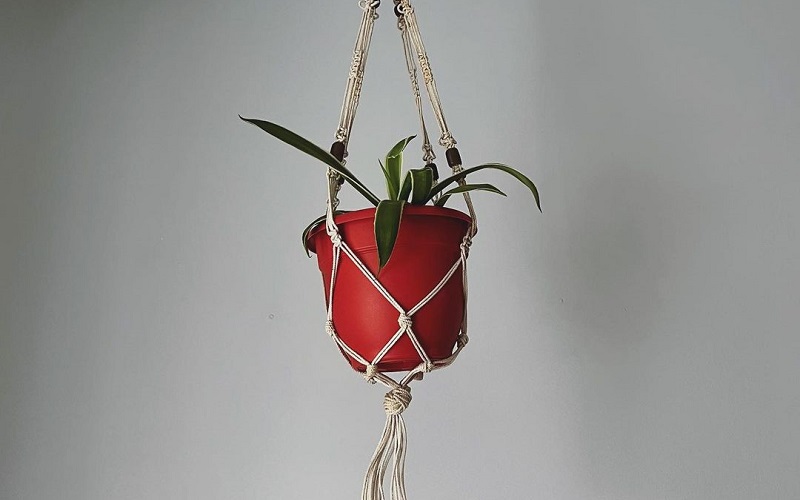 Plants hanging from the ceiling are a lot common. This is one of the ways you can decorate your place with indoor plants. They help make the place feel fresh and airy with a splash of vibrant color. Here instead of using normal, plain ropes or some hanging pots, you can use a macrame plant hanger. These plant hangers are made up of beautiful designs with stunning textile knots. They not only look beautiful and make the place feel relaxed and positive but they are also sturdy and can hold the pot easily without breaking. The knots made create a strong grip beneath and onto the pot and keep it in place.
Create a beautiful hammock using macrame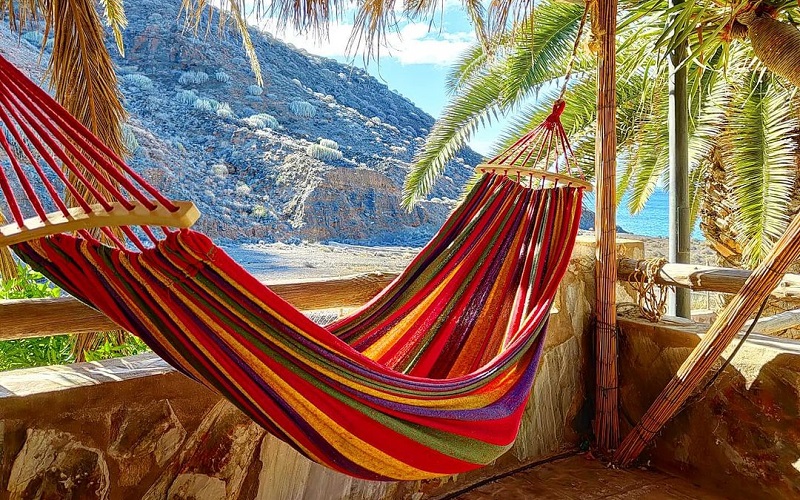 A hammock is a stunning piece of décor that can be used both indoor and outdoor. Usually, a hammock is used outdoors as it is used as a sitting area outdoor either on the patio or hung on a branch of a tree in the yard. Here the hammock is not made up of some synthetic fiber but is made by knotting textile strands together in a beautiful pattern. This is an ideal décor element in a cottage or soft aesthetic and can be used as an additional sitting area in the room or near a window. You can create your reading area with a macrame hammock or can sit and enjoy your show. Decorate it with some cushion and throw.
Making a partition or a curtain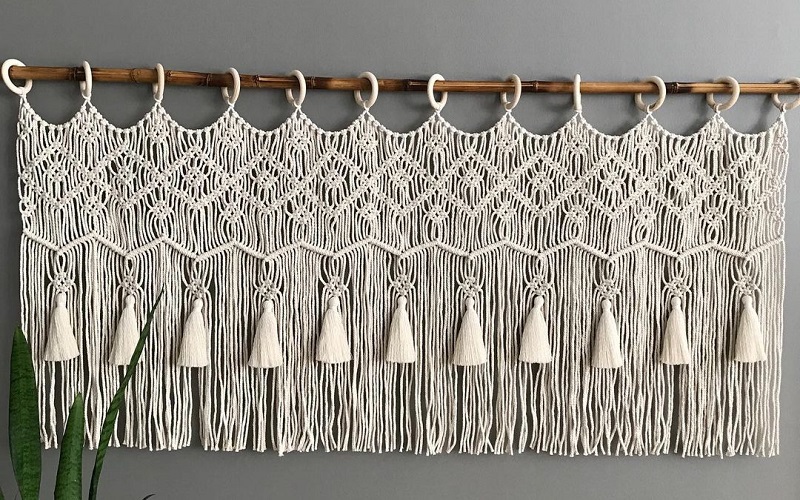 Traditionally, a macrame curtain or a beaded curtain was used in the 70s and 80s that allowed creating a window or door covering and still allowing light and air to pass through it. They add a cozy and airy vibe to the surroundings and make the place look brighter and spacious as well. Macrame curtains are again trending and are now used not only as a curtain but also as a dividing. You can use this to create a divide between rooms or even within the room. You can use it as a closet cover instead of a door as well.
Use them as a cover for the candle holder

If you want to give your place a soft touch and want to start with small things, you can use a macrame cover that can cover the candle holder. This will make the candle cover look beautiful and the macrame will make stunning patterns on the wall with the help of the light provided by the candle in the older. The design makes the place more beautiful and cozy than it was before.
Macrame adds a vintage touch to the surroundings and makes the place look cozy and comfortable. They are usually made up of neutral colors such as white, cream, beige. You can even look for some bright-hued macrame that goes well with your interior or the one that matches your vibe. They are gaining a lot of popularity and are a creative a stunning décor piece. Get one for your place if you like the textured pattern and the design of the macrame. Decorate your place with some beautifully knotted macrame.