If you are thinking of designing your living space with an elegant sofa set in a spectacular way or feeling the need to upgrade it, we have provided you with the best solution. Sectional sofas have been in the recent trend, so what could be better than this to make up for your living room. Make it look classy and ravishing to create a living space of your dreams.
Read on to know every tiny bit of information you need to know about the sectional sofas.
1. Size/shape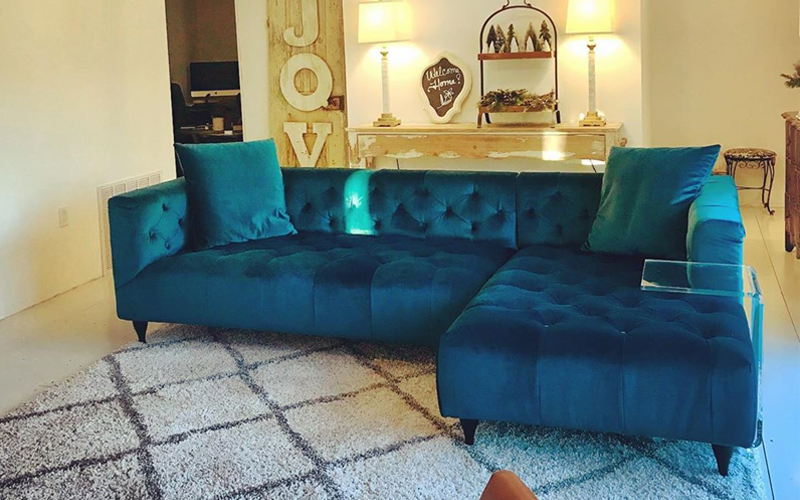 One of the nicest things about the sectional sofas is that it comes in different shapes and sizes giving you the privilege to choose from a vast array of options.
Size- You first need to plan what size of sofa you need and could be placed in your house. Pick the measuring tape and note everything from the overall width, depth, and height of the place. It will help in choosing the right, and accurate size of the sofa for your place as sectionals provide abundant seating space for large gatherings.
U-shape Sectionals- As implied from its name, it has a shallow or deep U-shape depending on the number of seats on each side.
L-shape Sectionals- These generally have two to five seats with the sectional in an L-shape, Either extending to the left(left-arm facing or LAF) or to the right(right-arm facing or RAF).
Chaise Sectionals- This is perfect to create a proper lounging space for your space, available in both L-shape and U-shape varieties.
Curved Sectionals- It works best for large rooms as it requires extra floor space. These sectionals lack sharp angles, unlike the other varieties.
2. Style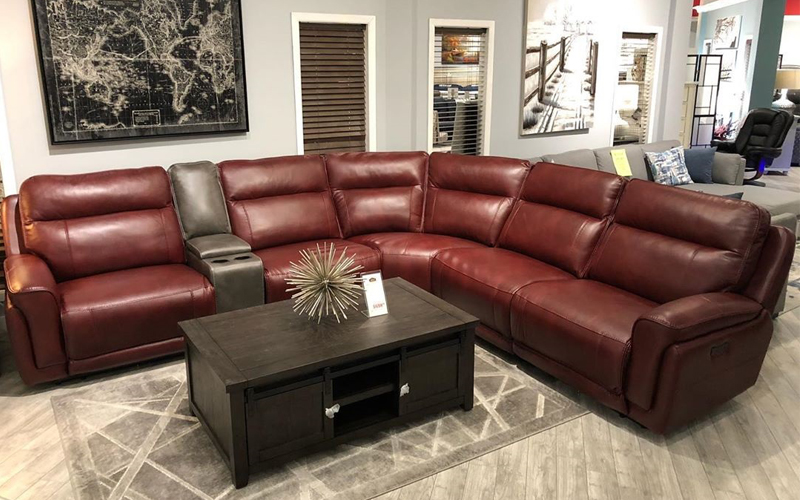 Have a super-stylish sofa for your place to create the right style statement
Modular Sectionals- If you prefer to customizing your sofa style, modular can be your go-to option. It has the feature to detach each piece from rest, giving you the option to rotate the layout according to your will.
Sleeper Sectionals- These works best when your guests come over to stay at your place. They come with a pullout mattress that you can easily fold away after use.
Stationary Sectionals- This is the classic traditional sofa style. So if you want to give your space a timeless look, Go for this one.
Reclining Sectionals- It is best for relaxing as it allows you to stretch out to read, watch tv, or take a nap.
3. Design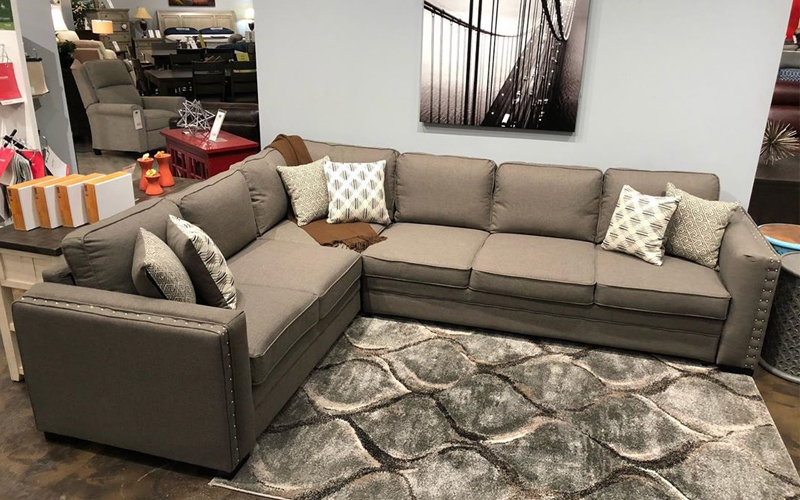 Depending on various factors, they come in different designs.
Back Design- They come in two variations: high back and low back. The high back doesn't require any cushions to support you back, while low back looks more modish by giving a sleek couch look without the bulk.
Back Cushion Type- Choose the standard cushions that are either semi-attached or fully attached. You can also go for loose cushions that are typically unattached but often have extra padding. But if you want to go for a sleek look, pick the tight cushion design.
4. Material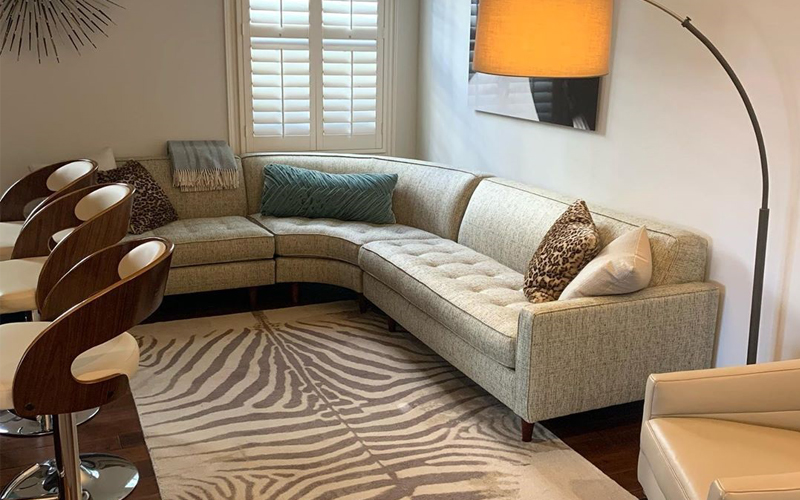 Decide what kind of feel do you want to create for your sofa set and choose the material accordingly.
Polyester- It is durable and stain-resistant making it suitable for family households.
Linen- As it is a natural fabric, it is the perfect choice for regions with hot weather due to its suitable properties. It is the most breathable and most comfortable fabric you can choose.
Leather- Pick either the full-grain leather or the top grain one according to your requirement. Perfect for the people who are in love with hard-wearing materials.
Faux-Leather- It is quite similar in appearance to real leather, but is less on cost than the original one. It also holds well to stains.