When it comes to creating the perfect sleep environment, nothing is more essential than high-quality bedding. The right bedding can transform your sleep experience, elevating it from merely restful to truly rejuvenating. Among the many bedding brands on the market, Emma Sleep has emerged as a frontrunner, offering an Ultimate Bedding Collection that sets new standards for comfort, luxury, and innovation. In this comprehensive article, we'll delve into the world of Emma Sleep and explore why their bedding collection has gained widespread acclaim among those seeking the ultimate in sleep comfort.
Emma Mattresses: The Foundation of Great Sleep
Emma Sleep's Ultimate Bedding Collection would be incomplete without mentioning their outstanding Emma mattresses. These mattresses are the bedrock of Emma's commitment to providing unparalleled sleep quality. Let's delve into what makes different Emma mattresses exceptional:
1. Emma Original Mattress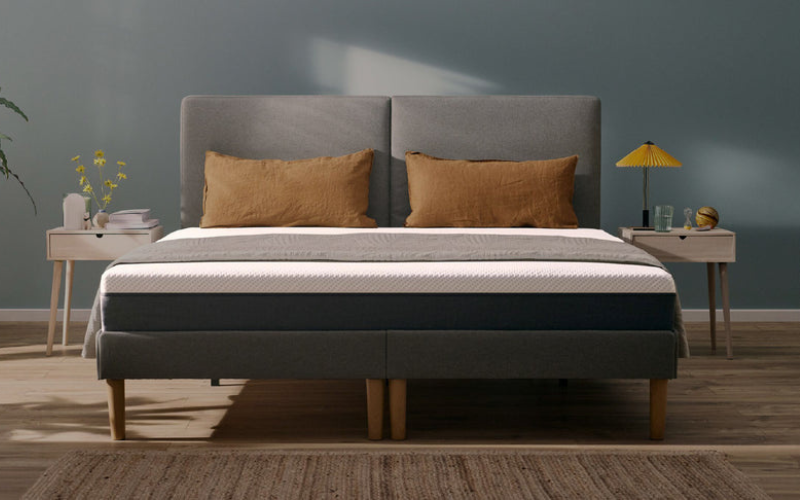 The Emma Original Mattress is the flagship product of Emma Sleep, and it's a game-changer when it comes to sleep comfort. This mattress has been meticulously designed with the goal of providing optimal support and pressure relief. At the core of the Emma Original is the Airgocell® foam, a responsive and breathable material that adapts to your body's contours while keeping you comfortably cool. Beneath this layer is the memory foam layer that provides essential support and minimizes motion transfer, ensuring you aren't disturbed by your partner's movements during the night.  One of the standout features of the Emma Original is its durability. This mattress is designed to stand the test of time, thanks to its high-quality materials and construction. It's also hypoallergenic and comes with a removable, machine-washable cover, making it easy to keep your sleep environment clean and healthy.
2. Emma CliMax Hybrid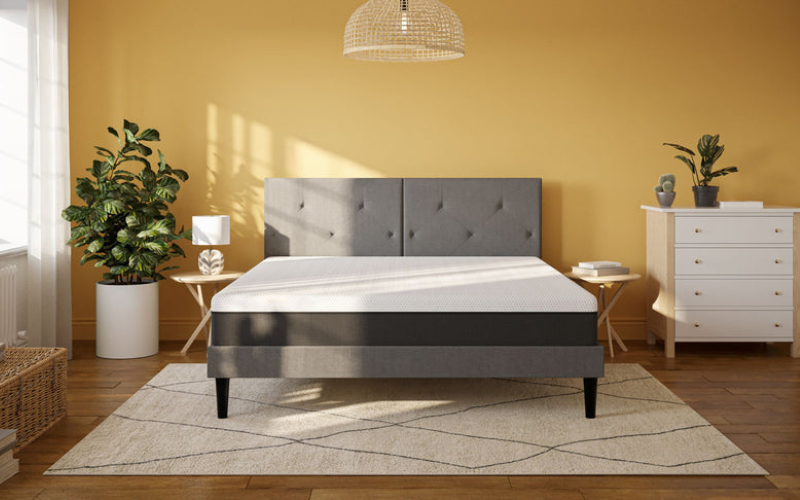 The CliMax Hybrid mattress from Emma Sleep is a game-changer in sleep technology. Combining the best of both worlds, it blends advanced memory foam and responsive pocket springs for unparalleled comfort and support. The memory foam adapts to your body, relieving pressure points, while the pocket springs provide optimal bounce and stability. The result is a mattress that offers the perfect balance of plushness and firmness. With its temperature-regulating properties and breathable cover, the CliMax Hybrid ensures you stay cool and comfortable throughout the night. Emma Sleep's CliMax Hybrid is a testament to their commitment to redefining sleep quality, one night's rest at a time.
3. Emma Shift Mattress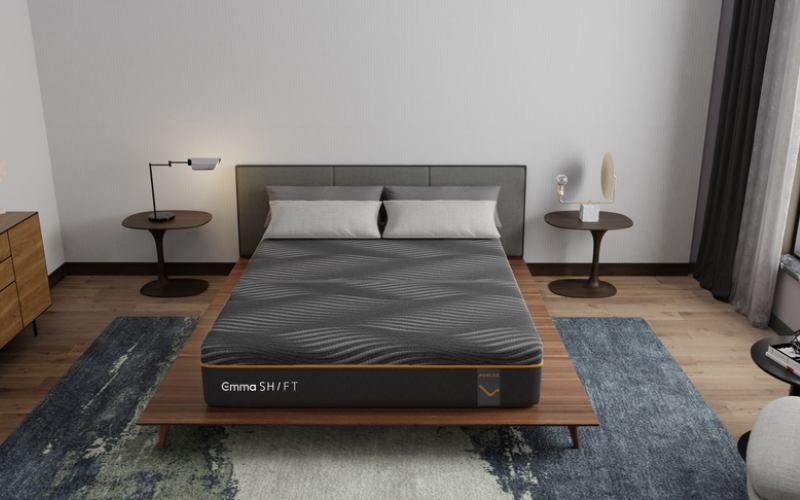 The Shift mattress from Emma Sleep is a sleep revolution. Designed for ultimate adaptability, it features a reversible core with different firmness levels on each side, allowing you to customize your sleep experience. Whether you prefer a softer or firmer feel, you can simply flip the mattress to your desired comfort level. It also incorporates Emma's advanced temperature-regulating technology to keep you cool and comfortable all night. The Shift mattress is a testament to Emma Sleep's commitment to innovation and personalization, ensuring that you get the best night's sleep possible, tailored to your unique preferences. Shift your sleep experience with Emma today.
A Comprehensive Range
Emma sleep is a diverse brand with multiple product types related to bedding and comfortable sleep. The Ultimate Bedding Collection by Emma Sleep isn't limited to just one or two items. It offers a wide range of bedding essentials, including:
1. Emma Mattress Protectors: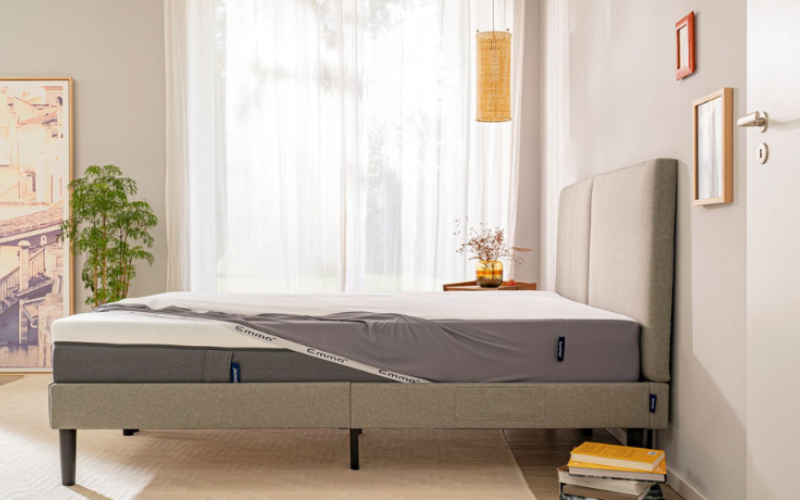 Protect your mattress from spills and stains while adding an extra layer of comfort. The Emma Mattress Protector is the guardian of your sleep sanctuary. Crafted with care, it shields your mattress from spills, stains, and wear, prolonging its life. Its innovative, breathable fabric ensures a comfortable slumber while repelling moisture. This protector seamlessly combines practicality with comfort, maintaining the freshness of your mattress. Easy to care for and quick to wash, it's a silent defender of your bed's hygiene. With the Emma Mattress Protector, your mattress remains pristine, and your sleep remains undisturbed, night after night. Guard your sleep haven; choose the Emma Mattress Protector for the ultimate bedding protection.
2. Emma Foam Pillows: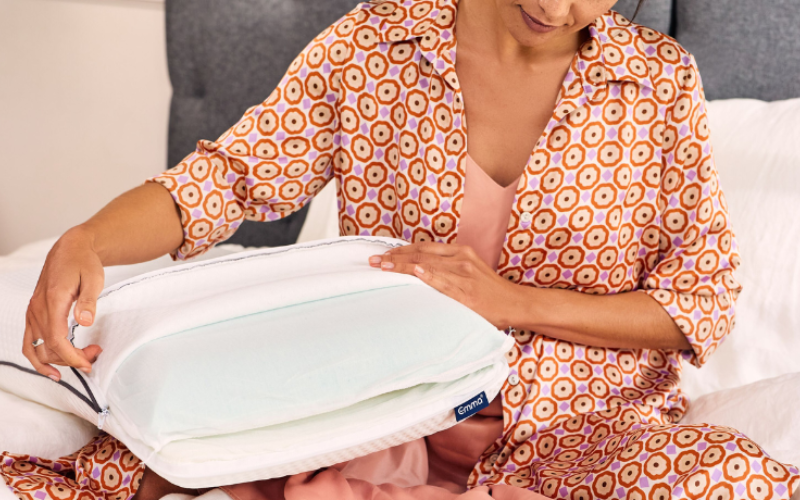 Emma Sleep's Foam Pillow is a sleep oasis for your head and neck. Engineered with precision, it adapts to your unique contours, offering sublime comfort and support. The breathable foam keeps you cool all night, and its hypoallergenic cover ensures a clean and healthy sleep environment. This pillow is designed for all sleep positions, making it versatile for every sleeper. Elevate your sleep quality and wake up refreshed with the Emma Foam Pillow – a perfect blend of innovation and comfort, a true embodiment of Emma Sleep's commitment to better sleep. Say goodbye to restless nights and embrace the embrace of the Emma Foam Pillow.
3. Powerbase Adjustable Beds: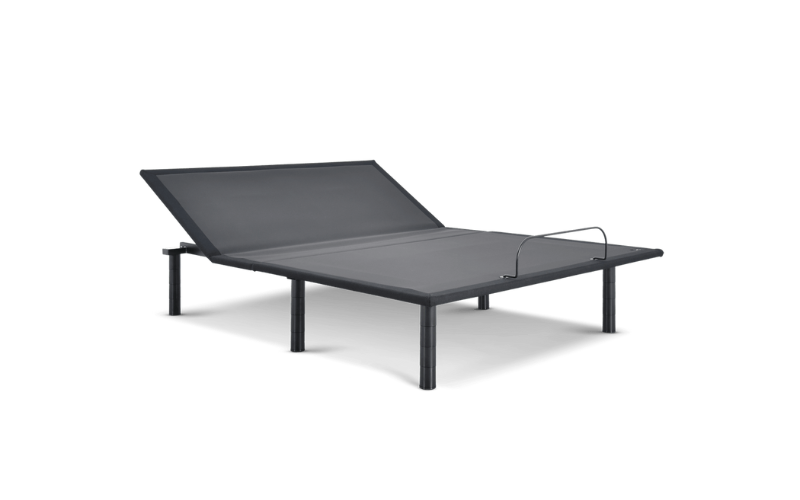 Emma Sleep's Power Base Adjustable Beds are a revolution in sleep technology. Crafted for personalized comfort, these beds allow you to elevate your head and feet to find your ideal sleeping or lounging position with the touch of a button. They feature whisper-quiet motors and a sturdy design, ensuring both tranquility and durability. Whether you seek relief from snoring, want to ease back pain, or simply desire a more luxurious sleeping experience, Emma's Power Base Adjustable Beds deliver. Upgrade your sleep sanctuary with this innovative solution and experience the epitome of customizable, restful sleep, night after night.
4. Upholstered Platform Bed:
Emma Sleep's Upholstered Platform Bed is the epitome of sophistication and comfort. Designed with meticulous attention to detail, this bed seamlessly combines style and substance. Its elegant upholstered headboard adds a touch of luxury to your bedroom while providing excellent support for late-night reading or lounging. The robust platform frame offers stability and eliminates the need for a box spring, simplifying your bed setup. Crafted with durability in mind, it ensures your mattress stays securely in place. Elevate your sleep space with the Emma Upholstered Platform Bed, a testament to Emma Sleep's commitment to enhancing your bedroom's aesthetic and comfort.
With this comprehensive range, you can build your ultimate bedding setup, custom-tailored to your comfort needs. Everything you need for your comfortable sleep is just a click away. Emma Sleep's Ultimate Bedding Collection has garnered a multitude of positive reviews from satisfied customers worldwide.
Conclusion
In a world that often prioritizes productivity and constant connectivity, the importance of a good night's sleep cannot be overstated. Emma Sleep's Ultimate Bedding Collection offers a compelling solution for anyone looking to improve their sleep quality and overall well-being. From premium materials to innovative design features, and sustainability initiatives to a robust sleep trial and warranty, Emma Sleep's bedding collection leaves no stone unturned in its quest to provide you with the ultimate sleep experience. Real user experiences consistently attest to the positive impact these products can have on your sleep. If you're tired of restless nights and waking up feeling less than your best, it may be time to invest in your sleep. Emma Sleep's Ultimate Bedding Collection is a testament to their commitment to helping you achieve better sleep, and it's a testament to why they remain a trusted name in sleep solutions. Transform your sleep experience today with Emma Sleep's Ultimate Bedding Collection, and wake up feeling refreshed, revitalized, and ready to take on the world. After all, a better tomorrow starts with a better night's sleep.