It doesn't really matter what the size of your kitchen is. Is it too small or very spacious? You will always find a mess on your kitchen counter one or the other time. If you have a small one, it would have space constraints, and you would feel that there is too much to keep on your counter space. In case you have a spacious one, it would become the end-point of anything and everything of your kitchen and the surrounding areas. Below we have mentioned some tips through which you can manage your space efficiently and keep it clean and organized.
Keep your counter clear.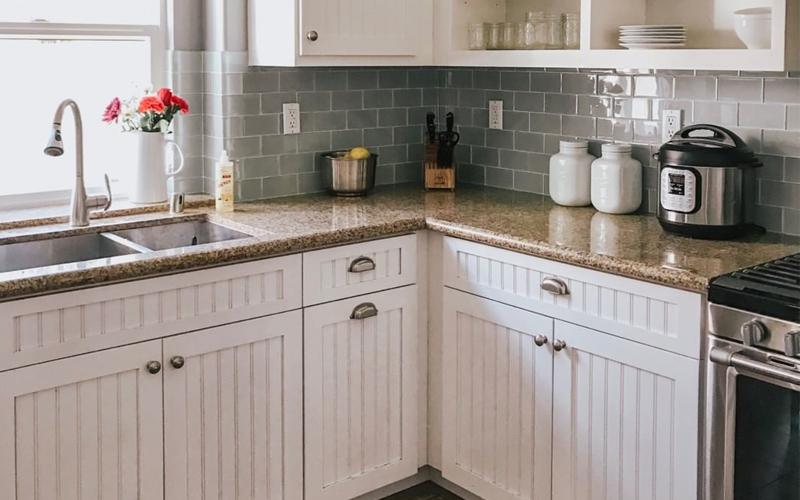 If you are low on space, your main challenge is how to keep it chic and clean by keeping the maximum of the things off it. Keep the counter space as something that is precious to you, and you will keep only the most important items on it that are valuable and necessary. Keep the paper towels out of the scene by stashing them on the top of the fridge or cabinets. You can also hang them on a holder that you attach to your empty wall and make the use of the space efficiently. Sink related items like detergent and sponges should be kept in caddies specially designed for this purpose itself. Don't let the water pitchers cover your counter space and keep magnetic paper and pens so that they can stick to the fridge door.
Store them Vertically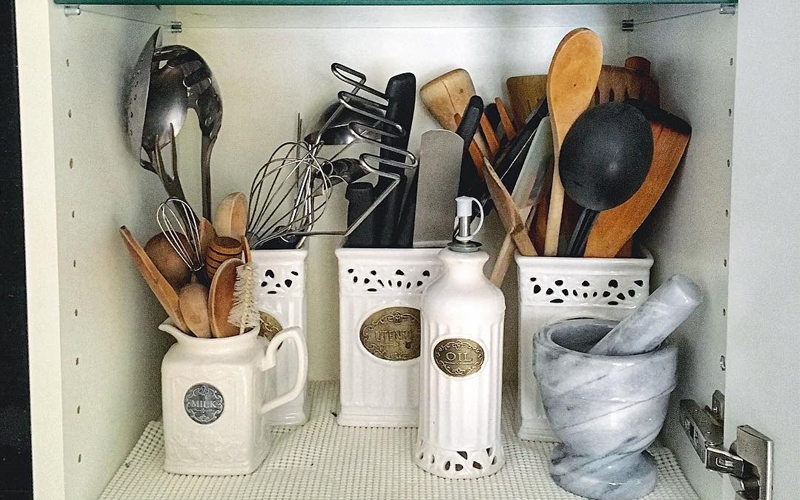 It is a common practice to keep the large and irregular-shaped utensils into a drawer. I would suggest that instead of stuffing your spatulas, strainers, and other similar items into a single space, keep all such tools upright in a jar or vase on your counter space. In a similar manner, store your flatware that will altogether eliminate the need for drawer dividers. Just place your cup or a tin full of forks and knives on the table for a casual lunch or dinner, to avoid the hassle of keeping them individually for your family or guests.
Use Jars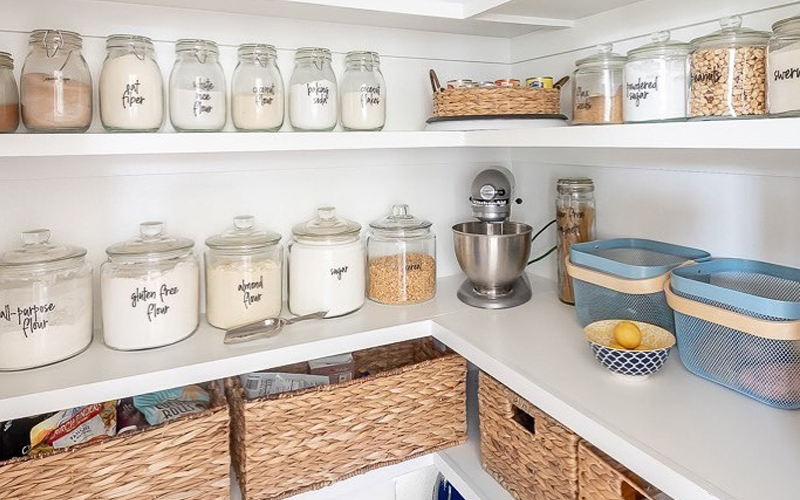 Mason jars have been an old-time favorite of kitchens. They have been used for a long time but are one of the hottest trends now. Buy some appealing glass containers for your kitchen and keep dry pasta, candy, or any other item you feel like. Make sure that the jars you keep are airtight to avoid any food spoilage, otherwise what is the type of jar doesn't really matter. Any sort of container would go for things like rubber bands or twist ties; even the lids are not necessary. Simply line all your jars and containers in a single line, irrespective of their type and size. Don't keep them haywire; make sure they look clean, nice, and elegant. Organize them so that they won't take extra space on your counter.
Have a Junk Bowl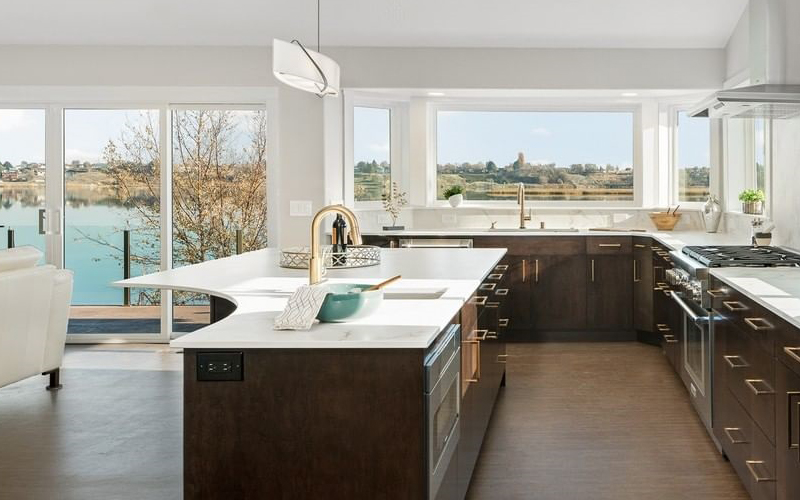 If you feel that counter space is becoming a junk space for every scrap of paper and wayward knickknack in the house, we have the right solution for you. Just place a small to a medium-sized bowl or a bin in the corner of the counter. Throw anything you feel like is of no longer useful to you for the time being. After a certain interval of time, check out the bowl or bin and see which items should be placed in your kitchen and what to throw away. Implement some new organization tips if you feel that things get collected in it very quickly or keep a dedicated knitting bag that would help you in keeping the clutter away.