If you are a highly unorganized person but are still trying to inculcate some organization habits in your routine, then this is for you. All you need is a vision and a set of tricks and hacks to organize your space and make it look tidy. These organizing tips tackle all your essentials in one place and make space for possibly everything. Check out these tips and use them for making your space much more useful-
Use Trays and Bowls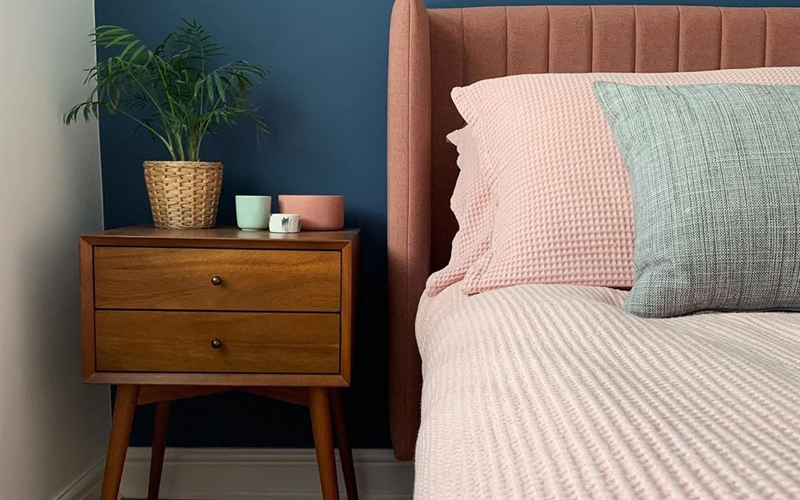 The aptest way to organize all your important and valuable things is to use big storage items and stack them in one place. The thing is that all your valuables like earrings, accessories, stationery items, perfumes tend to lose because we are not careful enough to keep them in place. But with storage containers, everything feels sorted. But sometimes you might not even have enough space to keep those containers. So, the hack is to pick trays and bowls in colorful tones to add vibrancy to your space. Add all your like items together in one bowl and thus add all such things in different bowls. Place them on your dressing area, side tables or bathroom shelf, as per requirement. These trays and bowls are one of the best things to use for the chronological organization of things. Reusing old dishes can also help for this purpose.
Use shelf risers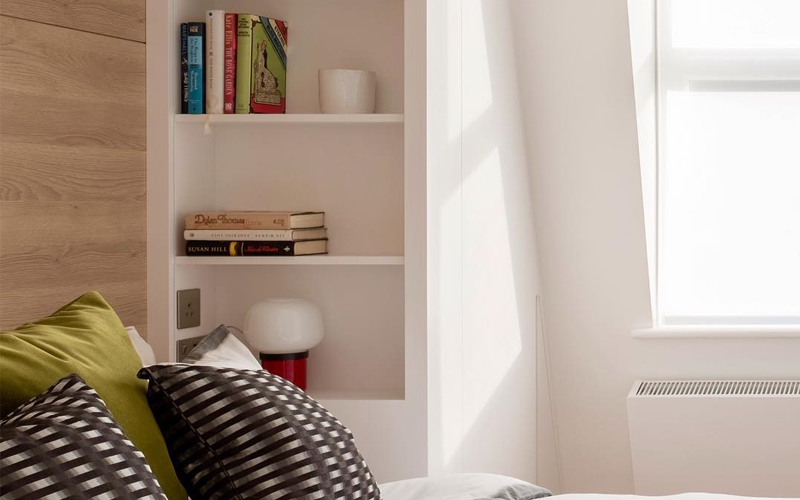 Shelf risers are usually used in the bathroom space or in the dressing area. Basically, a shelf riser is the use of multiple shelves to stack all your things. This is done in order to save space and still stack the items in one place. If you are someone who has literally piled up plenty of things in her room, then this idea will definitely help you. Go for a shelf organizer and use the lower shelf to stack small items. Use the higher shelf to stack tall items. Double the space storage with this shelf riser and make way for the most organized dressing room as well as the bathroom. These ideas are the best way to save up on space and keeping things handy so that you are able to spot them every time you need them.
Roll your clothes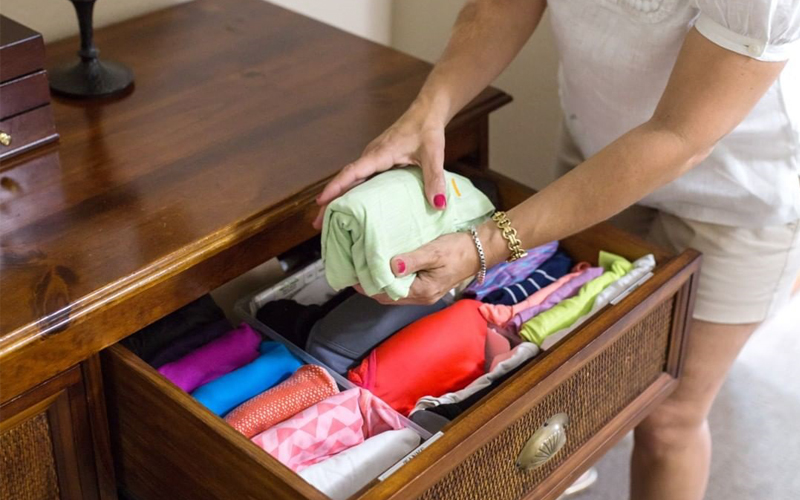 This art of rolling clothes instead of wrapping them in a great way to save on space. If you are trying to save on space and organize your clothes in a way that you are able to spot them as soon as you open your wardrobe, then this is the best way to do it. All you have to do is pick any piece of clothing and roll them in a neat way. This saves a lot of space in the closet and makes space for a lot of other things. You can fold your jeans, tops, towels but do not try this one with your formal clothing. Let them hang peacefully in their own space. This method outrightly helps you organize your things effortlessly and can be spotted in a single glance.
Color Coordination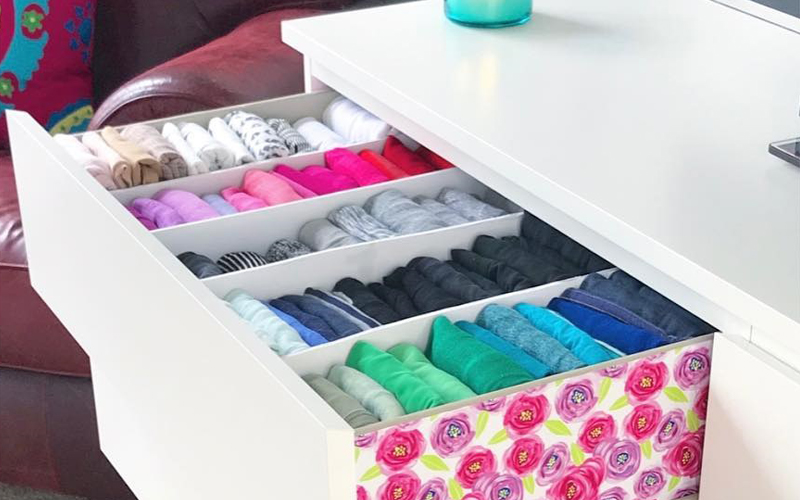 Stacking similar looking clothing in terms of colors is the aptest way to organize your clothes and other important homely things. This is the best way to coordinate and organize your essentials and spot them easily in the cupboard. When you keep your essentials in multiple locations, you usually forget what is placed in what corner. So, to make sure that everything is in the right place and is organized, you must stack them according to color. All colors with like colors and even tones of the same color should be clubbed together in one corner of the closet. For a more refined look, color code from light to dark for an extra dose of organization. This looks pretty and is also one of the most creative ways to add life to your closet. Even if anyone else opens it, it will look pretty!
Curate a hair tool station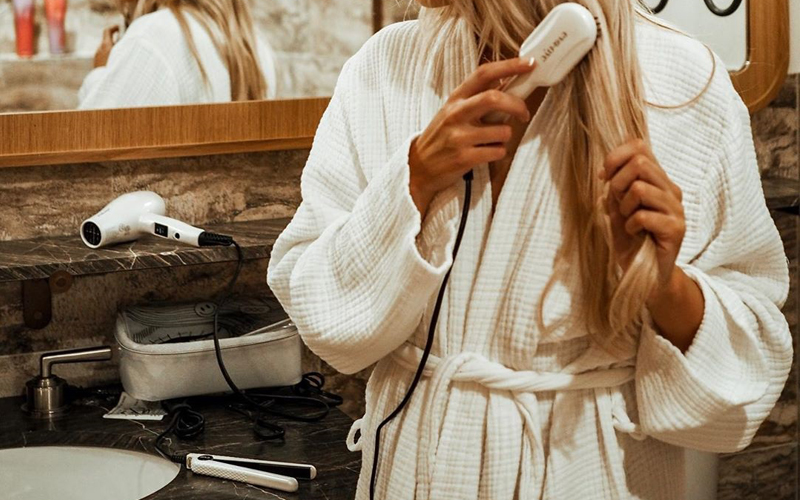 This is the most important thing for every woman out there. A station stacked with hair tools. We tend to misplace our hair tools every time and start looking for them as soon as they are required. This takes up a lot of time and also results in damaging them because of carelessness. This is not a good habit and thus, to save yourself from this horror, you must curate a separate hair tool station in the bathroom area. You can affix small bins on a knob or using a nail near the cabinets and place all your hot hair tools, brushes, tweezers, etc in this bin. You can also stack such bins to put your hair clips, bobby pins and hair ties so that you do not lose them.