Incorporating tiny things to your living room can do wonders to the way it appears. Be it in the form of a decorative piece or some furnishing item, every item holds an ability to transform your space into a fancier and modern one. And today we will be talking about the beautiful centerpieces that you can place over your coffee table. Depending upon the theme of your room you can decide for a centerpiece that will easily blend in with the whole vibe of the room. Or you can also choose to add a contrasting effect by placing an unconventional or statement centerpiece that reflects your personal style. Now it's up to you if you will choose the theme or your personal style.
There are many options to choose from, however, we have listed our personal favorites that will look oh-so-amazing on every table piece.
Decorative trays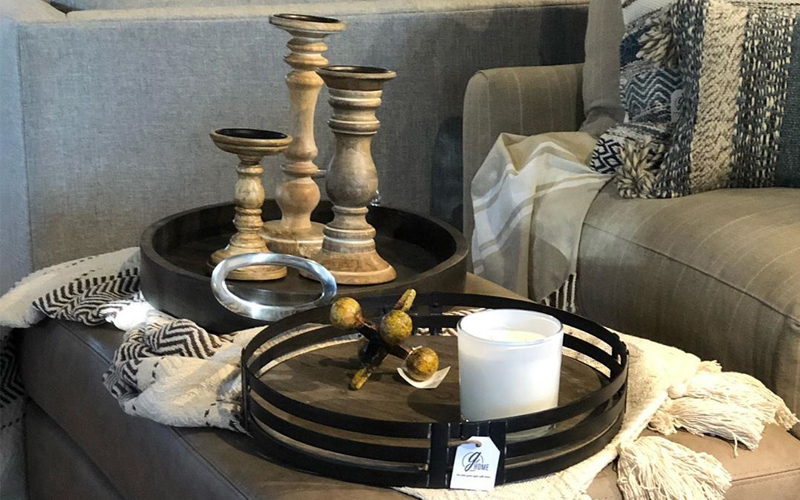 Adding a tray is one of the most commonly used and unique way of decorating your table with and every time it manages to impress us with its simple yet striking look. It serves both practicality and amazing appearance. These trays can also be used to place different items such as remote control, books, a flower vase, succulents or anything you like. From silver and gold to hammered and wooden, these trays come in all different types, styles, and designs, you can pick the one that feels the best to you and will go well with the theme of your room.
Flower centerpiece
Can we ever go wrong by adding a touch of nature to our rooms? No, right? Well, flowers make for a great option when it comes to choosing a beautiful yet attractive centerpiece for your tables. From bright hues to very neutral and light colors, you can opt for flowers as per your preference. Also if you are ever in doubt with your centerpiece options, a flower vase can serve as a safe bet. As sometimes the key to acing that perfect coffee table is to keep it as simple as possible. You can put the flowers in a beautiful decorative vase to add more character and eye-catching element to your table.
Candle holder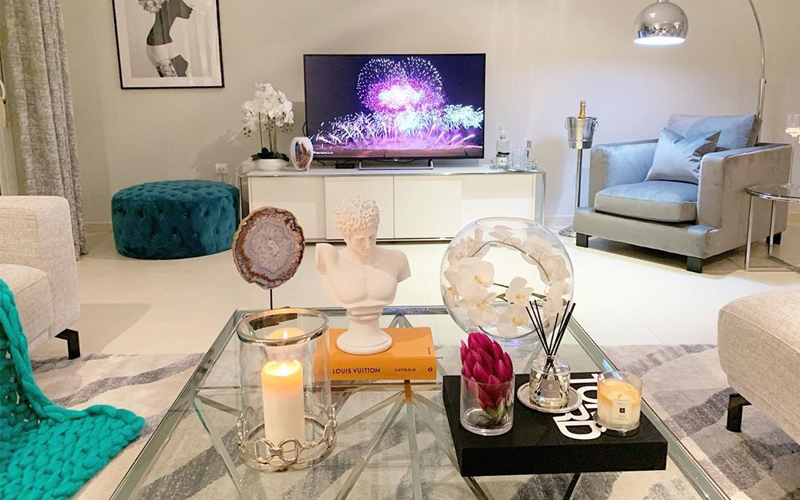 If you are looking for a decorative piece that not only looks amazing but also offers functionality then look no further than a candle holder or we may call candelabra. For the day time, you can choose to keep it the way it is and during the evening you can use it to lit some candles to make your room appear more welcoming, warm and cozy. Such a centerpiece makes for an excellent choice during the winter season as it brings in the whole fall/winter vibe to the space.
A board game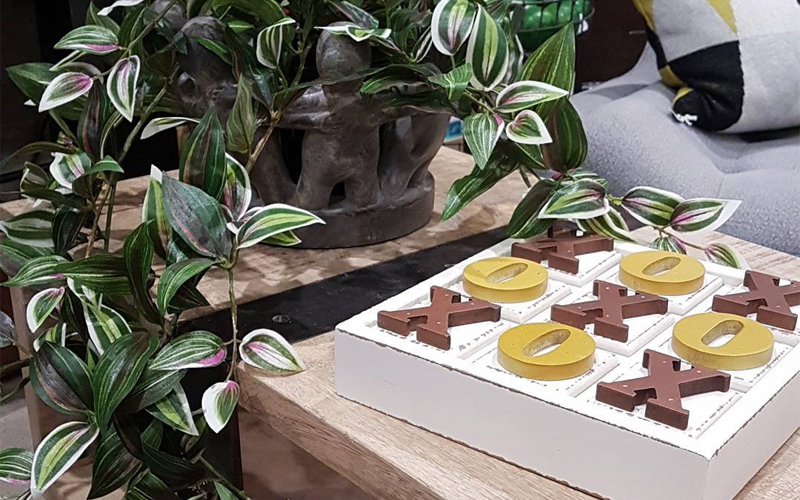 Board games are a new take on your regular or fancier centerpieces. This is quite a genius way of making your coffee table the focal point of your room. Incorporating this to your table would also make the space a great spot to hang out with your friends and family. You can add any board game of your interest such as chess, tic-tac-toe, etc.
A statement piece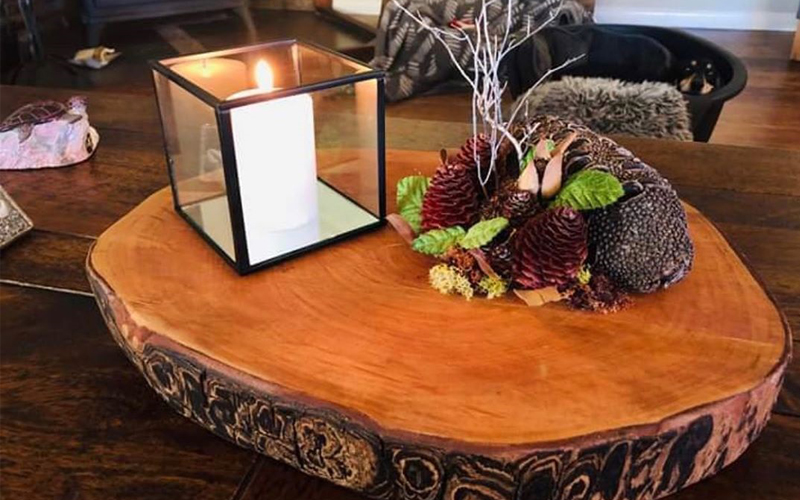 Give your coffee table the needed flair by adding a statement centerpiece to it. And that can be anything that looks and feels quite unconventional or unique to you. Today people have become more welcoming and experimental towards trying different elements and one of the many ways is by adding a striking and different centerpiece. The best thing about this decorative piece is that you wouldn't need to add more items with it, this piece alone will do the job. From striking sculptural piece to an unconventional piece such as a huge chunky silver chain, you can pick the one that reflects your personal style.