Scandinavian decor is basically all about embracing the love for the well-organized and simple way of living a life. Talking precisely about it, Scandinavian design is about clean lines, simple decor, a lot of neutral tones, natural plants and generous use of wood. If you love minimalist decor and also want to blend functionality with simple aesthetics, then these Scandinavian decor ideas are an absolute way to add a touch of elegance to your home decor.
These Scandinavian designs are very popular and since the 1950s these designs have gained popularity. The focus of these Scandinavian designs is basically on simplicity and also, functionalism as well. And that is the fact that makes it popular to date. These designs are the best and also the relevant, and moreover, this trend is here to stay. And that is the reason why we are providing you with the Scandinavian Home Decor Ideas for the beautiful looking home, such that you can get the best results at your home.
Statement Pendant Light in Brass
As we have already said above Scandinavian-inspired design is all about loving the beauty in simplicity. Clean lines, muted walls, and a calming and soothing vibe are the essence of Scandinavian design interiors. However, one of the significant ways to offset the array of light colours is using statement pendant lights. All you have to do is just use metal pendant lights in gold or brass to bring sparkle and shine to your home. You can also go for a false ceiling with spotlights and cove lights for additional brightness in your room as well. As we all know that a well-lit home brings in a lot of positive vibrations and also, it can make your house look spacious.
Bedroom Decor in White
In any Scandinavian decor, white is one of the most common colours. And if you want to transform your space into a cosy bedroom, then this Scandinavian decor idea is very ideal for you. If you are thinking of going for this Scandinavian decor then you can go for an all-white design scheme. Moreover, if you opt for white furniture and white walls, pairing it up with some blue pillows and floor rugs is recommended. This will cut the white monotonous array and create layers in your home interior decor. You can also keep the accessories but keep it minimal and you are all good to go for this perfect decor.
A Leaf Motif Wallpaper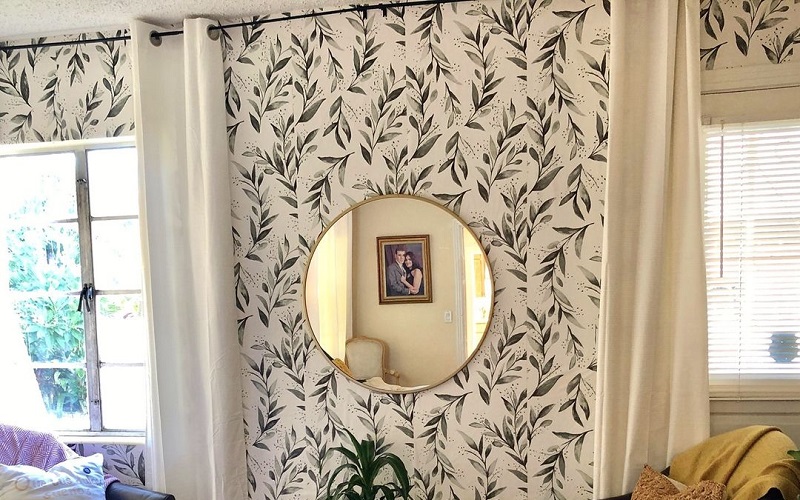 If you are looking for a soothing aesthetic for your living room, then you must go for a leaf motif wallpaper for your accent wall. As they are very easy to maintain and bring in a calming vibe to your space, you can wooden flooring to bring in some warmth to your Scandinavian home decor. If you want to add some indoor plants to your interiors but don't have the time to take care of them, this wallpaper is a great way of getting a natural vibe to your room. This setup is ideal for removing the stress over a cup of coffee after a long day of work.
Light Wooden Furniture and Accents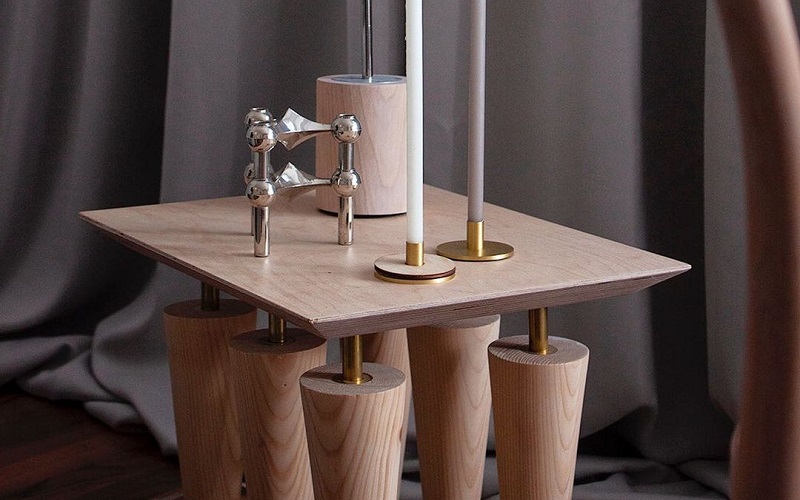 If you want typical Scandinavian home decor, you must not miss light wooden furniture and accents. Also, light wooden furniture will give the perfect earthy vibes, which is very soothing to the eyes. The pink walls create a dramatic look to the bedroom and complement the wooden accents beautifully. You can also add a painting to accessorise your wall as well. To add the functionality of the space, you can add the low-lying bed, a small study table and a floating shelf blends with the Scandinavian theme. We can also choose a wooden false ceiling to keep the old-world charm alive, along with the simple Scandinavian theme.
Large Windows and Sheer Curtains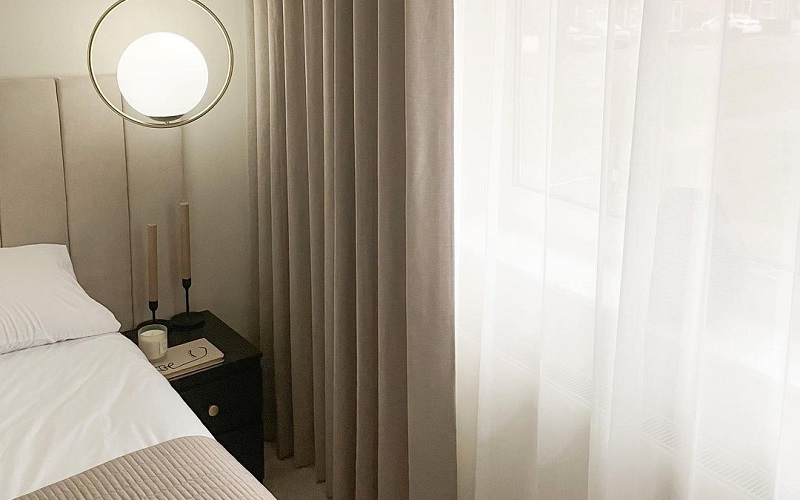 To bring in the natural light, you must go for the large windows that have clear glass. Also, you must keep the design simple and sleek. You can also choose to accessorise the windows with sheer curtains to add layers to your Scandinavian interiors. However, you must choose the sheer curtains with light pastel colours to not obstruct any natural light. An accent sofa and a coffee table beside the window, and this is all we need to add a perfect Scandinavian vibe and you have your personalised study nook perfect for enjoying some alone with your favourite books.
Hence, that is how you can add the best Scandinavian theme for the ideal house. You can definitely get the best ideas from here above, and you will feel the difference in your house once you consider the Scandinavian theme.