For bright colored couches to all-white kitchen trends keep on changing with the change of time. You must have seen so many décor elements trending this year that were nowhere near the spotlight before some time. Décor trends keep on changing in order to create a cozy and chic environment in the house. The coming new year with itself brings new changes and thus brings new trends that can be introduced in your house. New decorations can bring a positive change in the surroundings and can make the environment better and happy.
Look at the beautiful décor designs and elements that would be trending in the coming year.
Say goodbye to an all-white kitchen
Earlier, an all-white kitchen was something everyone was going after. People would paint their cabinets and the walls of the kitchen in plain white color to make it look clean and aesthetic. Now people are more inclined towards some splash of colors in their kitchen to make it look lively and colorful. If you can an all-white kitchen and you wish to change it according to the new trends that are going on and that are going to stay then you can introduce some colors in your kitchen. This is a simple task that can be achieved by painting the cabinets in a different color or by changing some of the kitchen elements and using wood or marble instead to add new hues to the place.
Curved furniture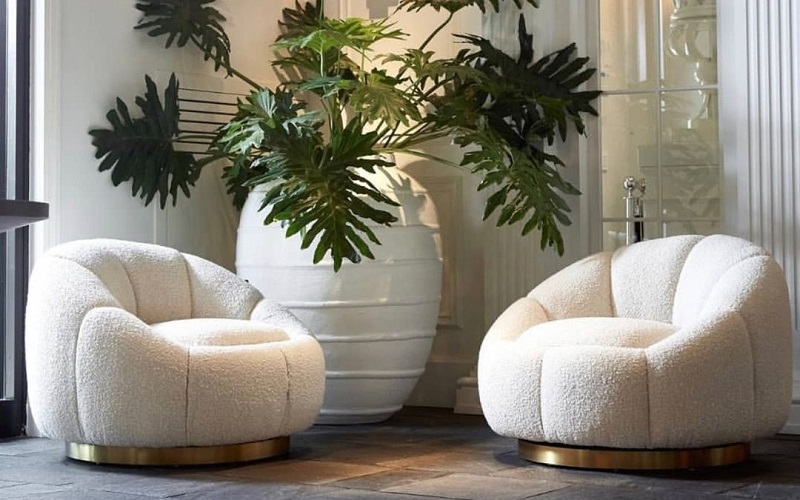 Often you see straight-lined furniture such as tables, couches, sofas, and even beds. But things are changing and are changing for the better. The straight furniture is no more in trend and people are more interested in the interior trend of the 70s, that is furniture with curved lines. This furniture such as some curved sofa or a chair or table not only looks exceptionally good and modern but is practical as well. The chance of you hitting the corner of the table or the sofa lessens in the curved ones. They are an ideal mixture of modern style and retro fashion.
Vine and rattan furniture
One thing that is gaining popularity and is going to be trending in the coming time is the beautiful and comfortable rattan furniture. rattan furniture brings a sense of freshness and natural elements into the interior. There are so many different kinds of furniture that are made up of rattan. Rattan furniture adds new earthy colors to the room and makes the place look beautiful and lively. This is a mix of modern furniture with some natural elements and traditional art of making such furniture.
Increase of contrast décor elements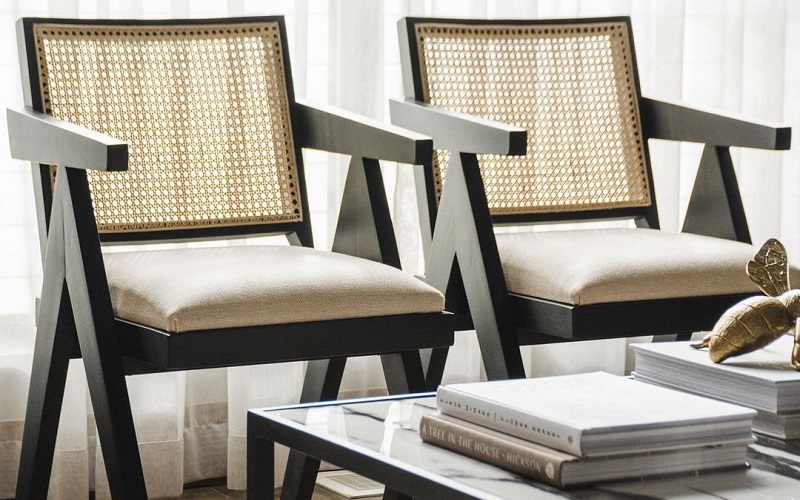 Till now people have styled their place in such as manner that everything in the room complemented each other. The colors, the furniture, lighting of everything in the room complemented each other. Now you can run all creative and mix and match different styles and make them work together in a space. You can use bold hues even black and blues and decorate the area. There are different options you can use to decorate your place and make the elements that contrast each other work together.
Vintage and antique accents
Vintage is back and is back for the better. Not just in fashion but also in décor styles, vintage accents are becoming a lot popular. Even the styles from decades ago are making a comeback and it is not like it is coming back as it is. It is making a better comeback with the modern touch to it. Antiques are used in adorning the place and making it look even more beautiful. You can get some antiques from some stores specially for them or even from a thrift store.
Gone are the days of those traditional interiors and now are the days of the new and unique interior. You can be creative and innovative with your interior and can use all sorts of styles in decorating your place. You can follow any trend you like and can even create something of your own, your house, its interior represents your personality so make your interior look tidy and beautiful the way you like. There are many elements that can be added to the interiors of a place. Plan and then decorate your place properly. The décor trends mentioned in this article are some of the décor ideas you can introduce in your interior.