Decorating your garden space has become extremely popular in the home decor line because of obvious reasons. The first thing that people see when they come to your place is obviously the garden area. This entrance should be welcoming and warming with great aesthetics. You can do a lot of decoration here and create an ever-lasting effect on anyone's mind. Look for creativity with colors and vintage pieces for the perfect garden decor. You can incorporate fun antique pieces and colorful tones for adding oomph to this area. Always think beyond the edge and it will become easy for you to curate innovative ideas. Following are some of the most playful ideas we could find for your space-
Place Antique chairs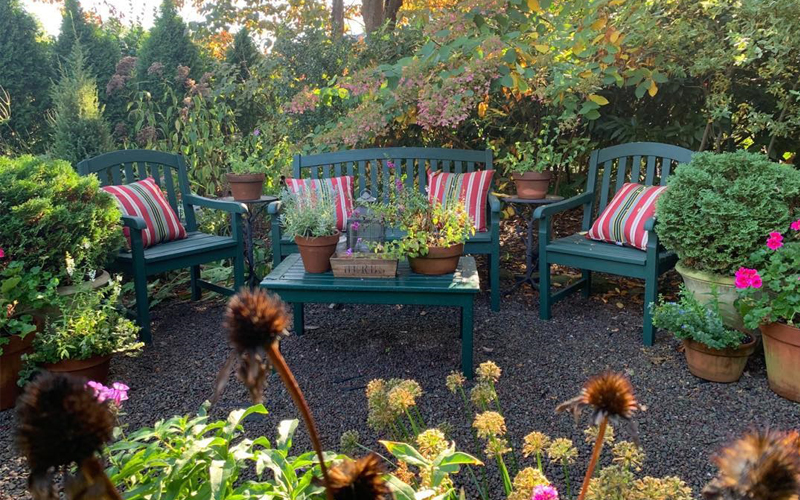 The garden area is the most beautiful area of our house where we admire the beauty of nature and relax for a good time with our family. If we can do a makeover for our garden area, it would be one of the best things in home decor. Home decor takes into account every inch of our house, so we can obviously not miss out on this beautiful area. The aesthetics of the garden area should be such that it looks warm and welcoming. What you need to do is pick the fanciest and antique seating for your garden area. Go for antique chairs with carvings and woodwork. Pick them in wood material or go all white. Whatever you do, just keep in mind the warm aesthetics and you are halfway there.
Wheelbarrow Flower Planters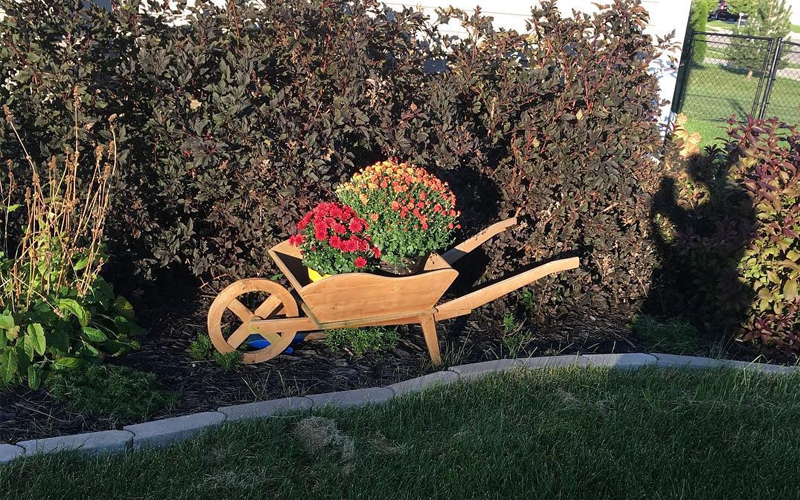 Another great idea for garden decor is to use wheelbarrows in rust and metal. The purpose of this is to plant flowerbeds in it and curate a contrast look. We call it a contrast look because you will place colorful and blooming flowers in the most rustic pot that is, these old wheelbarrows. So, it would look very vintage. This kind of look is great for all those homes where one values aesthetics and ancient feels more than modernism. Wheelbarrows look amazing when they are planted with flowerbeds in one of the corners in the garden. Make sure you pick the most playful flowers that are in full bloom for the best garden decor!
A ladder display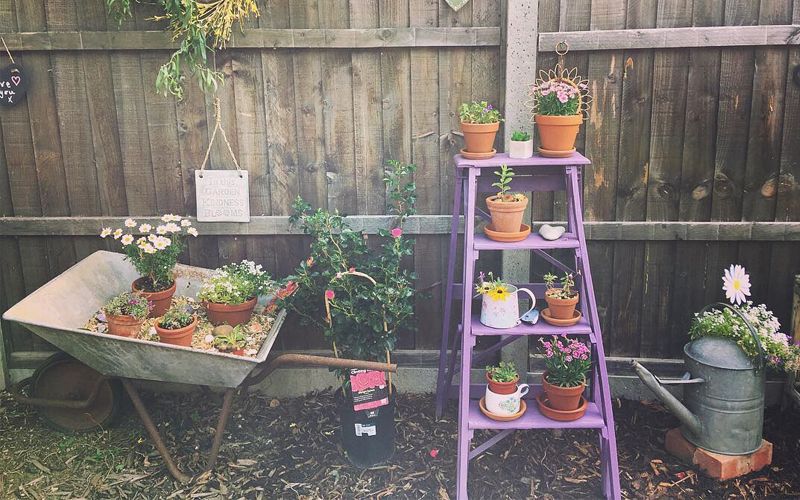 Plants and flowers have always been planted in a streamlined way with the earthing process. But when it comes to decor and creativity, we know no bounds. Pick your favorite plants and flowers and add them to fancy pots. These pots can be colorful or earthy-just as you want. Then pick an old ladder from your garage and place it in the garden area. Put these colorful pots on the ladder in an unusual way to create a dramatic look. This gives the look of a dramatic corner and the best out of waste ideas. That old ladder of yours is going to be as useful as you want it to be.
English teacup hangings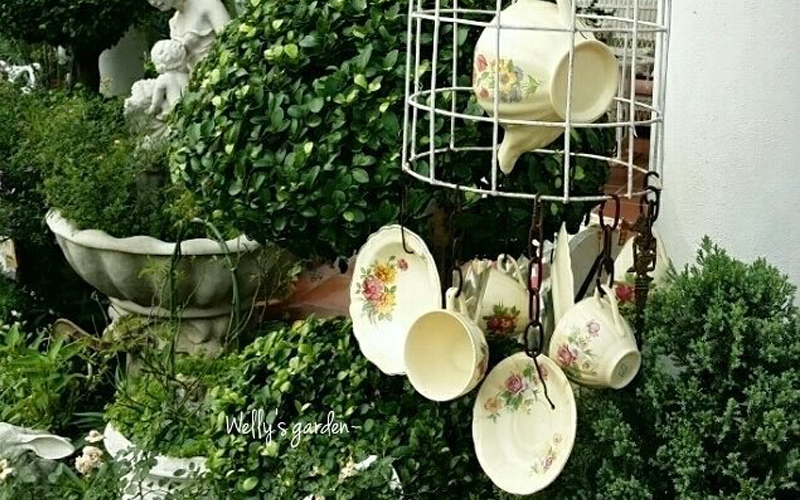 Don't leave that old tree alone in the garden. There is a lot you can do with that one. Look for string lights and wrap them around the trunk for the perfect look. It will look playful and pretty. Another great idea is the use of hangings. You can use English cups with colorful designs that you don't use anymore. They can be used to be hanged on the trees in colorful strings. This will not only amp the tree but the entire garden. You must have seen this decor idea at many events, concerts, and even cute cafes. That is the kind of inspiration we have gathered. Pick the fanciest mugs and teacups for this purpose and wait for it to work its charm!
Lighted Mason Jars & Lanterns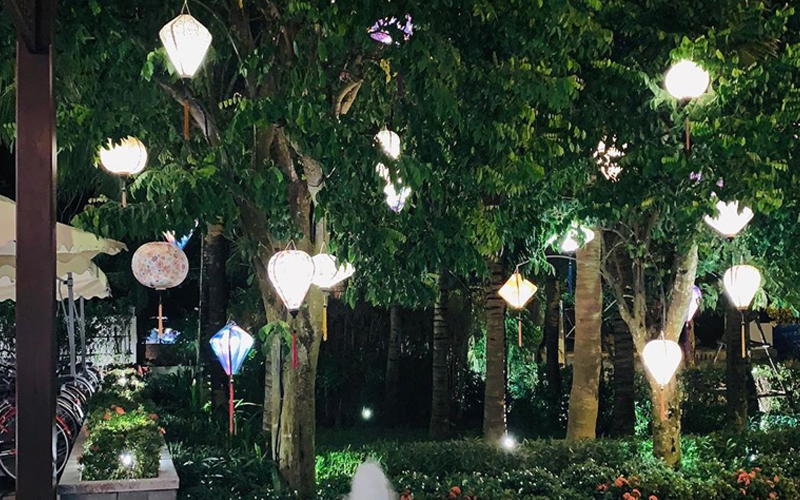 Mason jars are a great pick for kitchen as well as garden decor. You can use these in the best capacity and be stunned by the way they showcase beauty. Mason jars are very stylish in design and the string lights add even more vibrancy to it. Pick these jars and paint them in happy colors if you want. Use light strings to create illumination in the night. You can even use lanterns to create a great lighting effect at night. You can also use artificial flowers and hang them in the mason jars for the cutest decor ever!!