A good night's sleep is not just a luxury; it's a fundamental necessity for our physical and mental well-being. In our hectic lives filled with stress and responsibilities, a peaceful and restorative sleep becomes even more crucial. Nolah Mattresses understands this importance and has emerged as a trusted brand dedicated to providing the ultimate sleep experience. In this comprehensive article, we will delve into the world of Nolah Mattresses to discover how they are redefining the way we sleep, allowing us to truly rest in heavenly peace.
The Nolah Mattress Collections
Nolah Mattresses utilizes a proprietary material known as AirFoam™, which is at the heart of their innovative design. Unlike traditional memory foam, AirFoam™ is temperature-neutral, meaning it doesn't trap heat, allowing for a cooler and more comfortable sleep. Moreover, AirFoam™ is engineered to be more durable, ensuring that your mattress will provide consistent comfort for years to come.
Nolah Mattresses are proudly made in the USA. This commitment to domestic manufacturing not only ensures quality control but also supports American jobs and reduces the carbon footprint associated with long-distance shipping. When you choose a Nolah mattress, you're not just investing in a better night's sleep; you're also supporting local industry and craftsmanship. Nolah offers a range of mattress collections, each designed to cater to different sleep preferences and needs. Let's explore these collections to help you find the perfect Nolah mattress for your unique requirements.
1. Original 10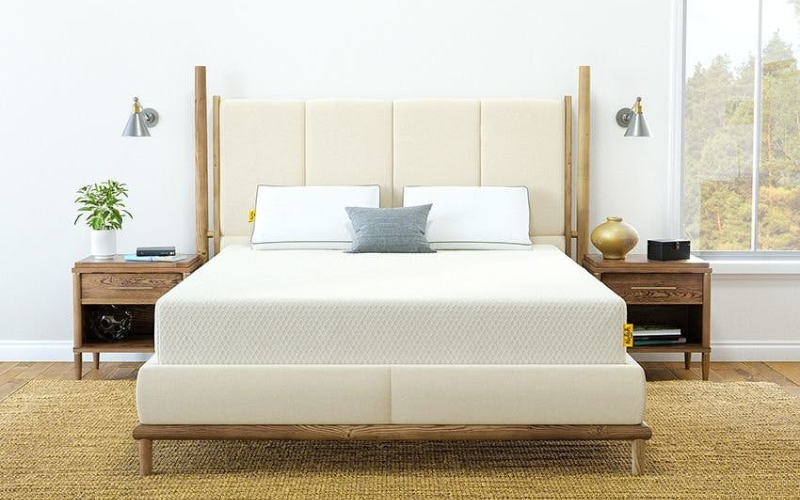 The Original 10 mattress is the flagship product of Nolah and represents the essence of their innovation. It's a 10-inch, all-foam mattress designed to provide universal comfort. The Original 10 mattress is the cornerstone of Nolah's collection, renowned for its universal comfort and adaptability. At its core is the proprietary AirFoam™ technology, a responsive foam that provides cloud-like comfort while maintaining a temperature-neutral sleep environment. This innovative material adapts to your body's contours, offering a personalized sleep experience that reduces pressure points and promotes proper spinal alignment. Beneath the AirFoam™ layer lies high-resilience foam, ensuring the necessary support for a restful night's sleep. The mattress's base layer enhances durability and breathability, guaranteeing years of comfort. The Original 10 is available in various sizes, from Twin to California King, making it suitable for individuals, couples, and families alike.
2. Signature 12
The Signature 12 takes the comfort and support of the Original 10 to the next level. With a 12-inch profile, this mattress takes sleep to a whole new level. At its heart is the upgraded AirFoam™ layer, which not only cradles you in comfort but also boasts enhanced cooling properties, ensuring a consistently cool and refreshing night's sleep. The deep supportive core of the Signature 12 sets it apart, providing exceptional durability and support, preventing sagging, and ensuring that the mattress maintains its integrity over time. Moreover, the mattress is encased in a luxurious quilted cover, adding an extra layer of softness and elegance to your sleep experience. The Nolah Signature 12 is perfect for those who demand the utmost in sleep luxury, offering an extraordinary blend of innovation, support, and opulence for a truly restful night.
3. Evolution 15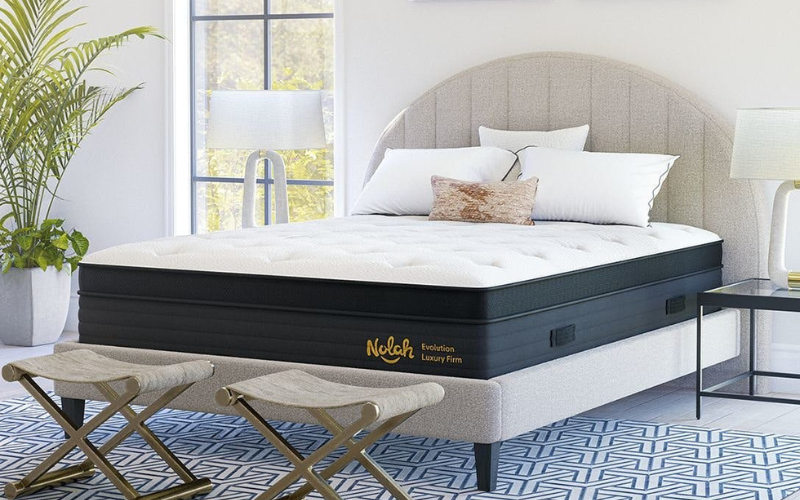 The Evolution 15 mattress is a pinnacle of comfort and innovation. This hybrid marvel combines AirFoam™ technology with individually wrapped coils to offer an unparalleled sleep experience. The blend of plush comfort and robust support caters to diverse sleep preferences. Enhanced edge support ensures structural integrity, allowing full utilization of the mattress surface without concerns of rolling off. The Evolution 15 also excels in temperature regulation, thanks to advanced cooling properties inherent in the upgraded AirFoam™ and coil system. For those seeking the utmost in luxury, comfort, and advanced sleep technology, the Nolah Evolution 15 is the ultimate choice, promising nights of restful, rejuvenating sleep.
4. Natural 11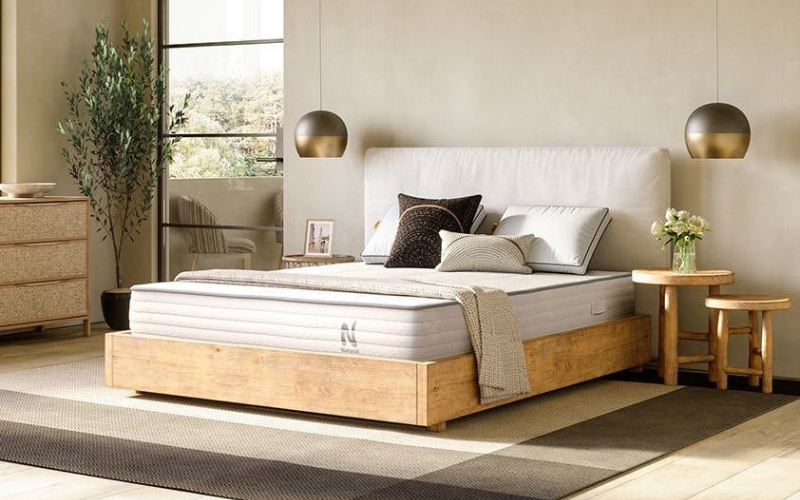 The Natural 11 mattress is a testament to both eco-conscious design and exceptional sleep quality. This mattress collection places sustainability at the forefront, featuring a natural, organic latex comfort layer that provides responsive support while being naturally hypoallergenic and highly durable. Encased in an organic cotton cover, this mattress offers breathability and an eco-friendly sleep surface. The Nolah Natural 11 collection is ideal for those who prioritize environmentally friendly materials without compromising on comfort. It provides a luxurious and supportive sleep experience that aligns with the preferences of eco-conscious individuals. With Nolah's commitment to both the environment and your sleep quality, the Natural 11 mattress is the perfect choice for those seeking a greener, more comfortable night's rest.
5. Nurture 10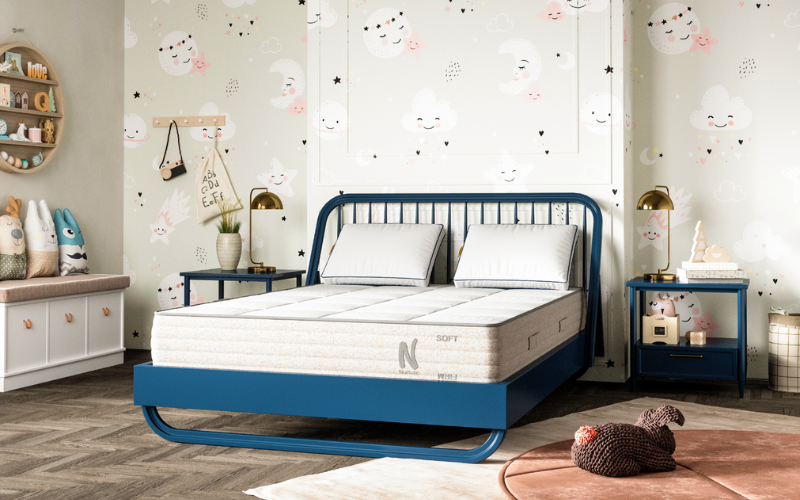 The Nurture 10 mattress is a testament to both comfort and sustainability. Designed with eco-conscious consumers in mind, this mattress features a natural organic latex comfort layer that provides responsive support while being naturally hypoallergenic and highly durable. Its organic cotton cover ensures breathability and an eco-friendly sleep surface. Ideal for those who prioritize environmentally responsible materials, the Nolah Nurture 10 offers a luxurious and supportive sleep experience. It's the perfect choice for individuals looking to make an eco-friendly impact on their sleep quality. With Nolah's commitment to both comfort and the environment, the Nolah Nurture 10 mattress is a sustainable solution for a restful night's sleep.
6. Evo Comfort+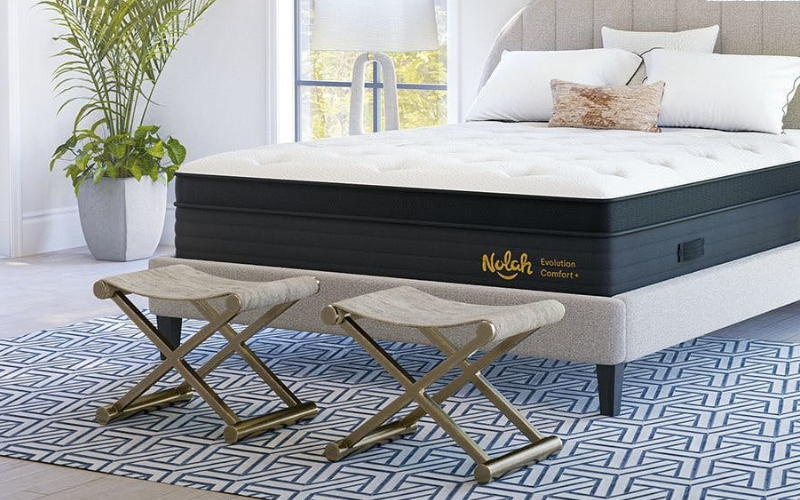 The Evo Comfort+ mattress is a customizable sleep solution designed to enhance your existing mattress. This innovative mattress topper offers two distinct sides, allowing you to choose between a plush side for added softness and a firm side for increased support. The soft side features Nolah's proprietary AirFoam™, providing contouring comfort, while the firm side offers high-resilience foam for optimal support. This versatility allows you to fine-tune your sleep surface, catering to your specific comfort preferences and helping to alleviate common sleep-related issues. With the Nolah Evo Comfort+, you can transform your existing mattress into a personalized haven of comfort and support for a rejuvenating night's sleep.
Conclusion
A restful night's sleep is a priceless gift we can give ourselves. Nolah Mattresses has emerged as a symbol of innovation, comfort, and environmental responsibility in the world of bedding. The company is proud to state that no ozone-depleting agents are used in the production of their mattresses, making them a responsible choice for the environment. Their commitment to using cutting-edge materials like AirFoam™, their dedication to eco-friendly practices, and their range of mattress collections cater to a diverse array of sleep needs and preferences. Whether you opt for the universal comfort of the Nolah Original 10, the luxurious sleep experience of the Nolah Signature 12, or the ultimate in sleep luxury with the Nolah Evolution 15, you're choosing a mattress that redefines the way we sleep.
The countless satisfied customers who have experienced the difference of a Nolah mattress attest to the brand's dedication to quality and comfort. So, if you're ready to experience heavenly peace in your sleep, it's time to explore the world of Nolah Mattresses. Say goodbye to restless nights and hello to the perfect night's sleep. Rest easy, sleep well, and choose Nolah for a truly heavenly slumber.