When we think of personal blenders, NutriBullet personal blenders are what comes to our mind. Not only because the brand has strong marketing tactics but their assortment of blenders is worth investing in.
NutriBullet is one of the prominent names in the world of personal blenders. Simple and high-performing designs that unlock the best of the food, use of innovative technology, and hassle-free components, all this makes the NutriBullet blender every kitchen's basic requirement. The brand has made nutrition simple, quick, easy, and fun for about more than 50 million.
The brand has 6 personal style blender models in their line and one baby blender and at first glance, all look the same. So, picking up the right model can be quite tricky. If you're wondering what blender model to opt for you, we're here to help you with the selection. In this article, we'll be comparing the best NutriBullet personal blender, the NutriBullet Pro 900 that fits every budget.
Performance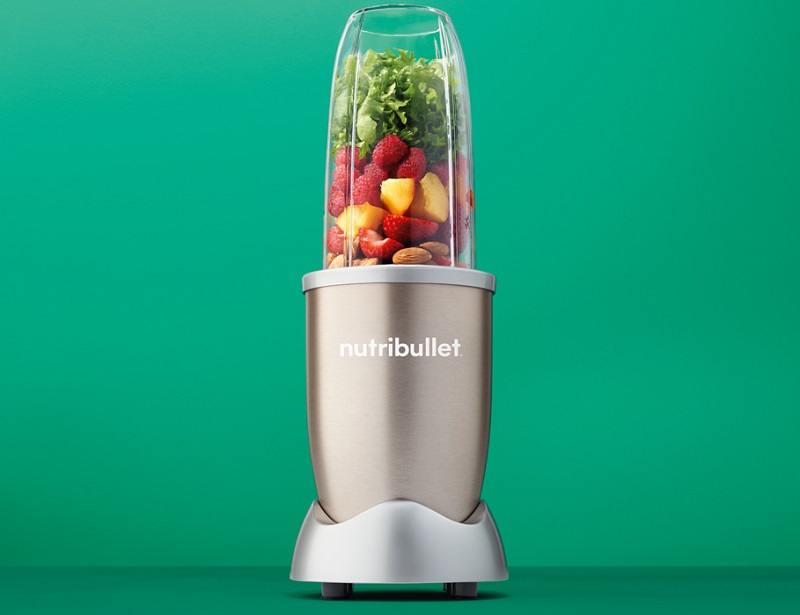 By using each NutriBullet Blender personally we have a clear winner. And, our pick is NutriBullet Pro 900, the versatile blender. It clearly wins the race as when compared to other blenders in the NutriBullet line, NutriBullet Pro excelled in performance and is of great value for money.
When compared to other NutriBullet models, the Pro is powerful i.e. 900 watts of power, is easier to clean, and effortless to work with, and is equipped with extractor blades that help in giving smoother results. You can make soft shakes with all sorts of ingredients and if you can bear with the noise (motor noise) it's the solid preference among all the others in the NutriBullet line.
Key Features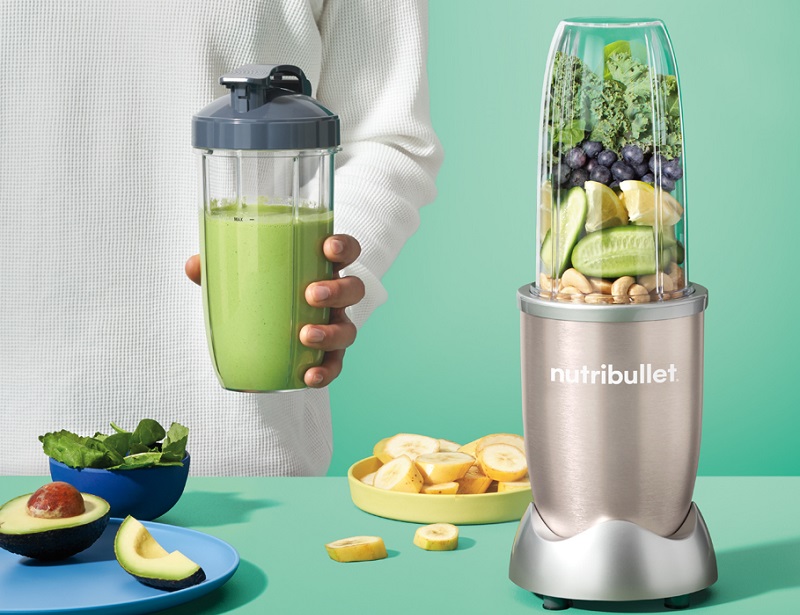 900-watt power that helps in perfect blending.
Everyday use design
Super easy to clean
Blades that help in extracting the best of nutrition out of the food.
Pricing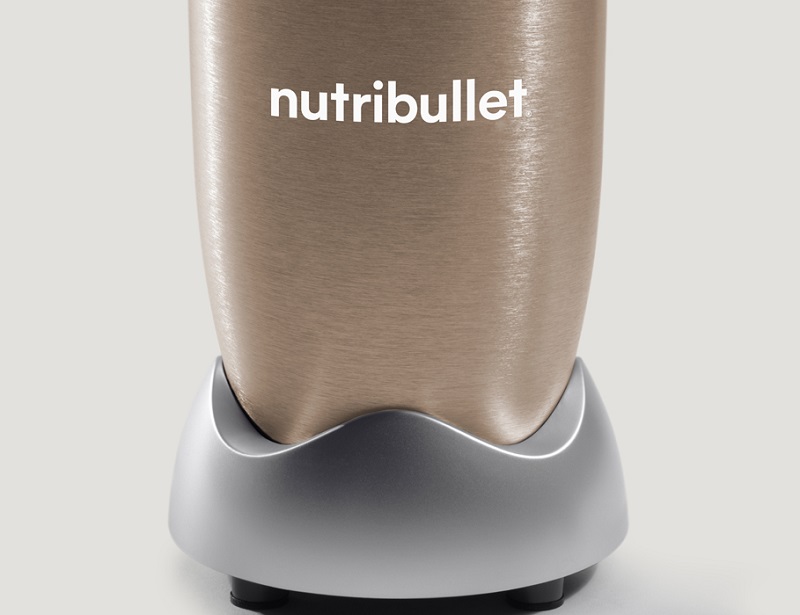 When compared to the other models we find the NutriBullet Pro 900 to be a steal. The NutriBullet Pro 900 is priced at $ 89.90 and the price is something that makes the Pro model easy access even for those who are on a budget.
What You Get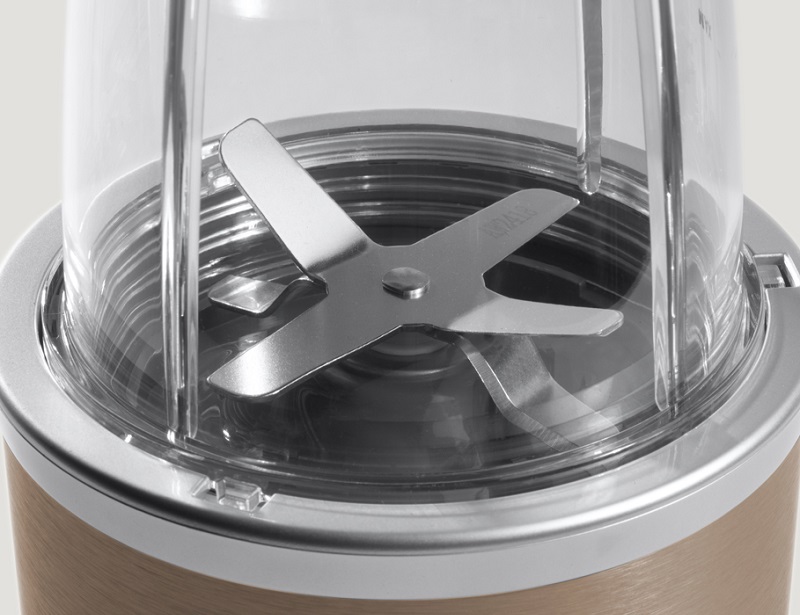 You'll love the accessories you get with the NutriBullet Pro 900 and here is what you get with this magical appliance-
2 to-go lids
2- 32oz cups
2 cup rings
2 handled lip rings
Recipe book
Colors Available In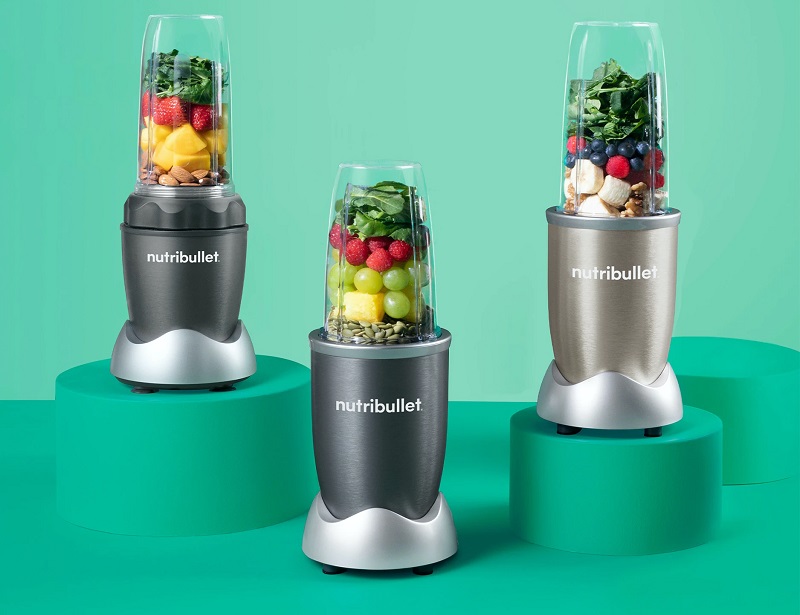 The NutriBullet Pro 900 is available in 6 different colors. Each color is bright and striking and will make your kitchen appear livelier. The six colors in which the blender is available are-
Champagne
Blue
Pink
Red
Rose Gold
Silver
The unique color selection adds a fun piece to your kitchen counters. And, you can choose whatever color you like.
Shipping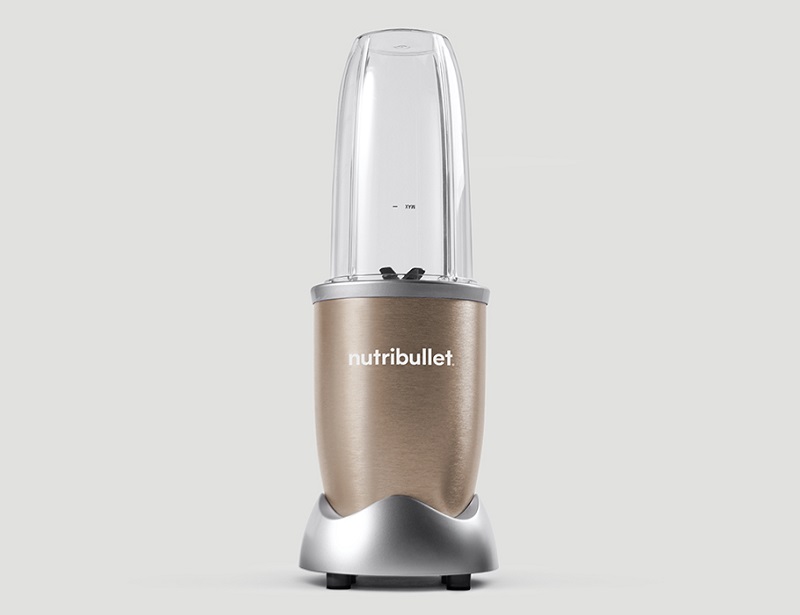 No one likes to wait and the quick shipping service at NutriBullet will help you get your personal blender at the fastest possible time.
Returns
Your every purchase is backed with 100% customer support and in case you're satisfied with the product you have a 30-day money-back guarantee, isn't that great?
All you have to do is contact the customer care within 30 days and they'll provide you with Return Authorization Number that is valid for about 7 days and you can easily call for a pick-up.
Within the shortest possible time, you'll be initiated with a refund.
The Final Verdict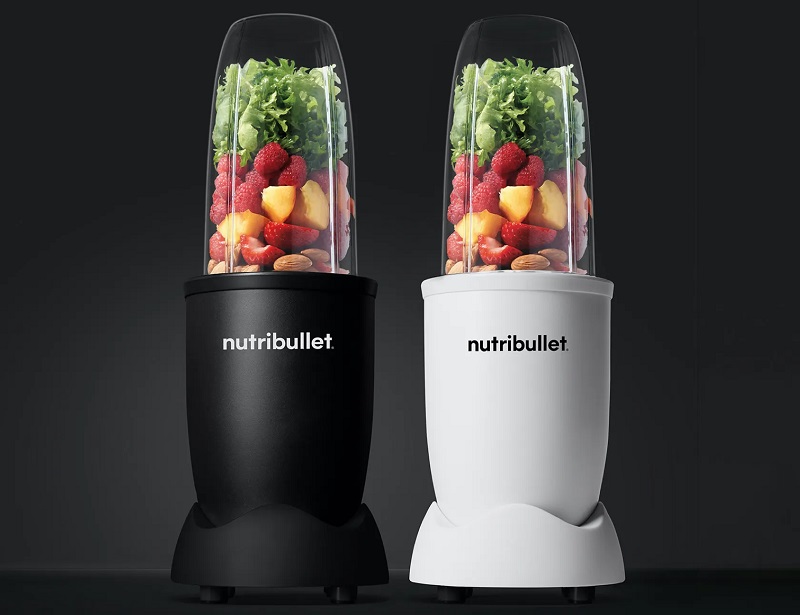 The NutriBullet Pro 900 is just phenomenal plus the reasonable price makes it every kitchen's necessity. If you're on a budget and want a basic blender that does all the job without breaking your bank, NutriBullet Pro 900 is our pick and should be yours too.
We highly recommend the NutriBullet Pro 900 to all those
Who are on a budget
Want a more than the basic model that is fast and easy to clean
Who wants everyday use blender
So, Get yours ASAP!