Wall decor is the key to making any room feel complete and decorated. Constantly staring at the blank walls of your room can easily give anybody a headache. There are always some ways to boost the overall appearance of the room and enhance its aesthetic appeal, and we believe that decorating the walls of your space is the best way of doing it. Adding the regular and basic pictures and frames may start to feel too boring, and that's what calls for a makeover to give your space a refreshing touch. Whether you are planning to give your room a touch-up or shifting to a new place, wall decor is the safest way of bringing a change to space and make it look aesthetically pleasing.
To help you transform your blank, boring walls into trendier ones, we have rounded up a list of some creative and inspiring wall decor ideas that will add the needed charm and appeal to your home interior.
Decorative mirrors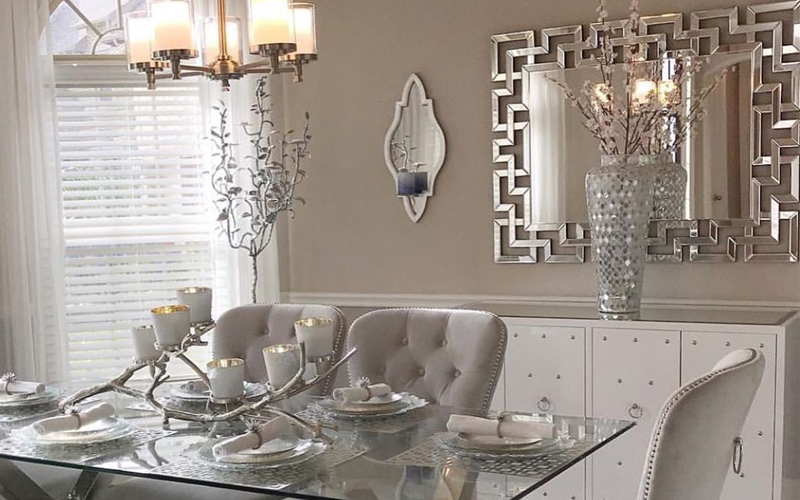 Mirrors can literally become every person's best friend owing to their endless uses. And one of the many purposes that a mirror serves is being a great decor piece that can help your space in a number of ways. It not only helps in making a room appear larger than it is but also adds a certain appeal and striking effect to the room, making it feel complete and decorated from every aspect. As more and more mirrors are being used as a decorative piece, they are finding more adoption in the home interiors. You can find whole different types of mirrors in the market, from simple framed mirrors to decorative ones, pick a style that complements your decor and the vibe of the room.
Striking wallpaper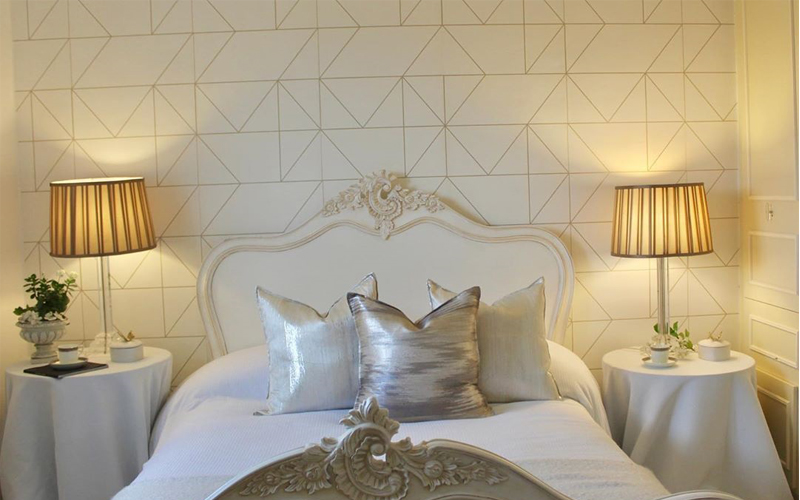 Wallpapers are finding more and more ways of being utilized today in modern homes. People are becoming more welcoming towards them, and quite honestly, we totally feel that wallpapers can make a huge difference in the way your space appears. Not only they help in filling up the weird empty walls but also adds that whimsical vibe and lavish feel to the room. You can find the wallpapers in many different types, from floral pattern to some custom made ones, pick the one that reflects your style and matches the theme of the room.
Framed vintage scarf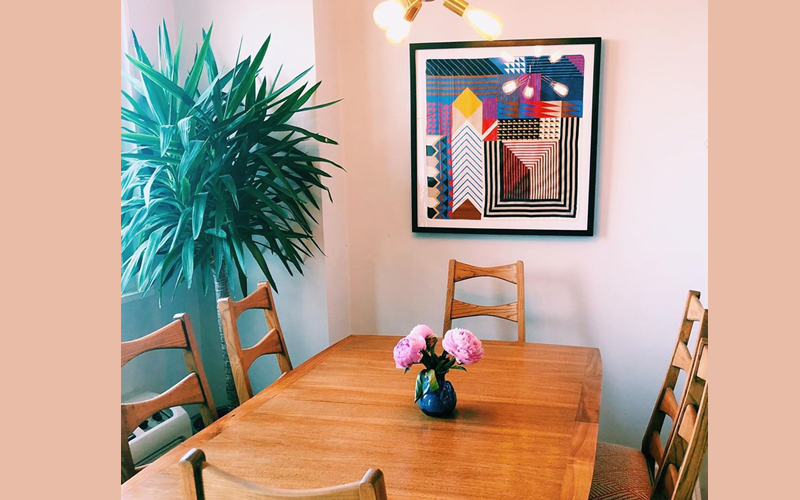 Getting pictures and artwork framed is too classic. However, you can give your frames a trendier and creative touch by getting some unconventional pieces framed instead. For example, a vintage scarf that you haven't been using or isn't serving the purpose can easily be used as a decor piece by getting it framed in an elegant frame. This is a great way to add a pop of color and some textures to the room.
Plants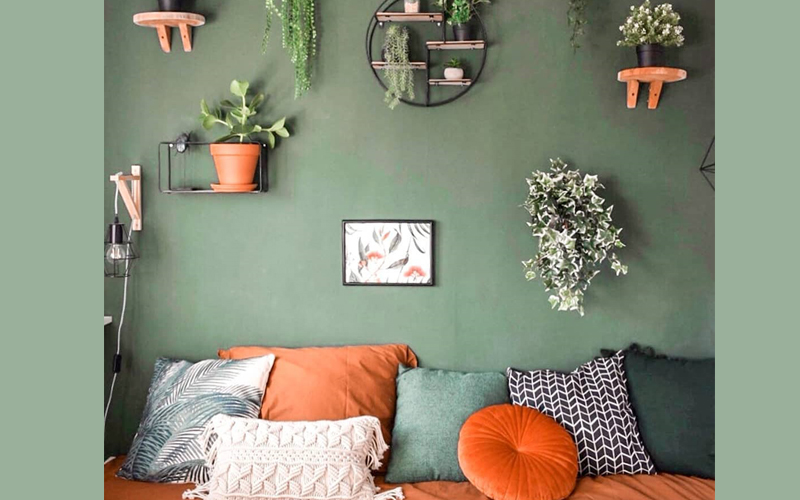 Well, it's not only the floors where the plants can be placed; the walls can also be used to hold them. Adding tiny plants to the walls is not only an affordable and easiest way of sprucing up the room, but it is also quite a unique and creative way to put the wall to use. You can either go for a vertical garden or hang some pots high up on the walls to hold the plants and keep them away from little hands and paws. You can go for any kind of plant you like, for instance, succulents would be a perfect choice as they not only look aesthetically appealing but also spruce up the room like nothing else.
Neon signs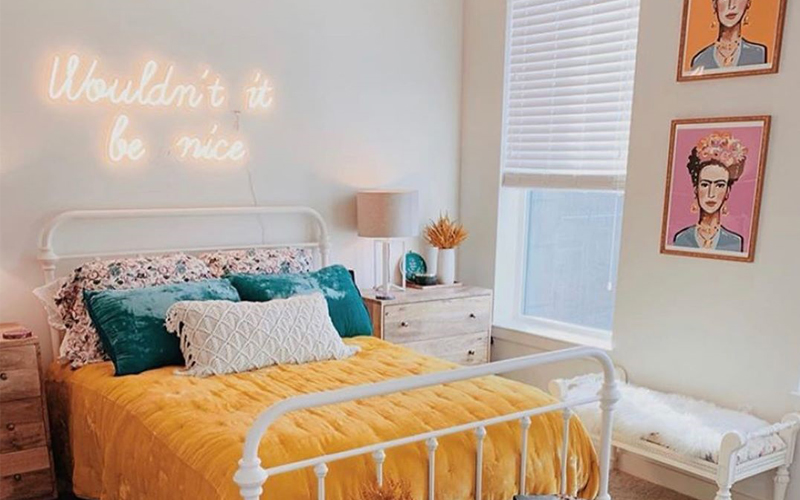 Neon signs are one of the most popular and biggest trends in the world of modern home decor at the moment. These chic-looking signs are a great way to add a stylish flair and modernity to the home interior. You can go for any kind of sign as long as they are serving the purpose and look appealing to you. These neon signs can act as a statement piece, which can look uber cool regardless of whether they are plugged in or not.