Whenever somebody visits your home, the first thing they see is your porch front. Regardless of what everyone says, this area of your house also deserves attention and decoration. Welcoming your guests with warmth and affection is a must and this area helps you do that. You can rush your thought process and curate ideas to make this area look gorgeous. And it's not even that difficult. All you have to do is have a creative sense and then optimize it in the best possible way. The porch area has a lot of scope for your DIY ideas as well as other methods to make it shine out. If you decorate it the right way, it will make your entrance look every more pretty and heart-warming.
Who doesn't want to make their home look the best? Well, then start with the porch! We have some really great ideas that will not only make the porch front look beautiful but also give a gateway to your creative side. You can use some of these ideas for any corner of the house. Have a look!
Flower Hangings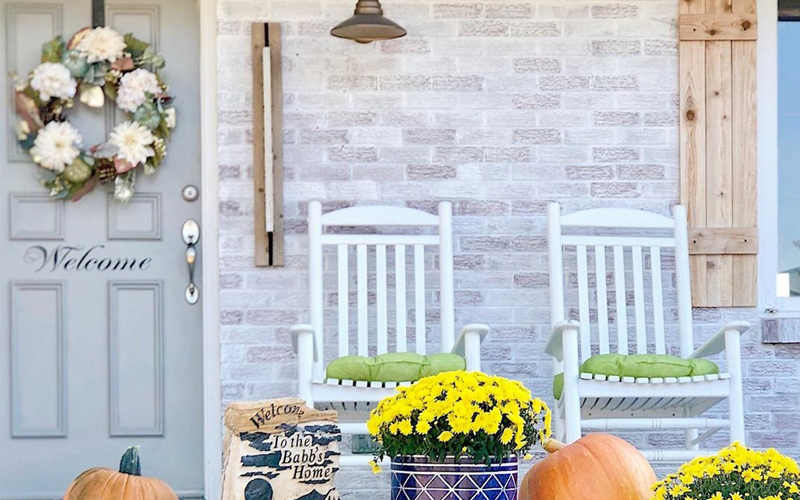 Each one us has a beautiful garden in their home with the most beautiful greenery and flowers. Colorful pots displaying flowers and green plants look damn flattering and that's why their existence is a must. But what if we tell you that you can use these beauties at the porch front! Yes, porch hangings are a thing. There are a lot of DIY options in this category where you pick a couple of flowers and plant them in a pot. Then simply hang that pot using a rope or a string or maybe string lighting for dramatic looks. This flower hanging looks extremely gorgeous and has the potential to attract anyone who enters your house. It adds a personal touch to the area and shows that you made an effort to create appeal.
Vintage Furniture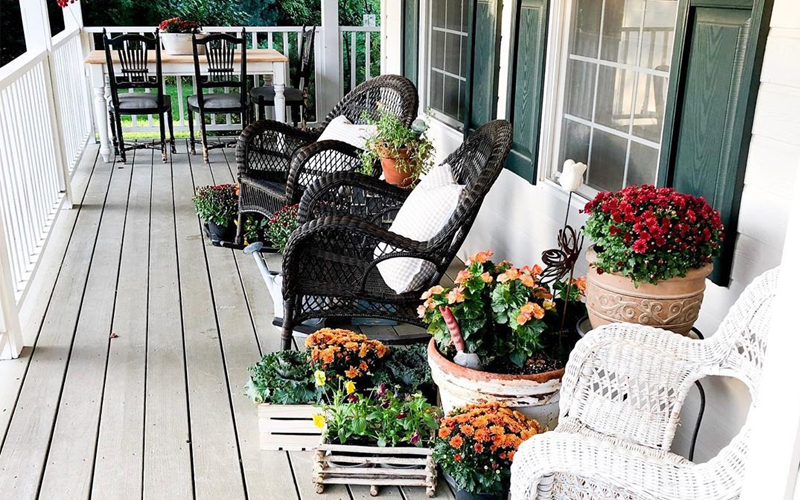 You can definitely pick vintage furniture for your porch front. Furniture is not limited to the inside of your homes. It can be used as a piece of display for your outer area as well. The porch is also an important area of your house and that's why you must make efforts to make it look pretty. Look out for vintage tables or cabinets that have that retro and rust vibe to them. You can also show off your antique pieces on the porch front. Just get a table and place some flowers on it, some hangings and your showpieces. This is a great way to show what you got as the first thing when a guest enters your house.
Frames without photos
Photo frames? Nope, frames without the photos! If you are wondering what is this creativity, we must tell you this is one of the most loved decor ideas. All you have to do is pick frames in different sizes and colors. Be as creative as colorful as you can be. Look for frames with carvings and intricate designs. These should be in different colors so that they can be caught immediately by the human eye. As soon as someone enters your gate, this is the first thing someone should see. You can hang them in a cluster and curate the most beautiful porch decor!
Paint the doors!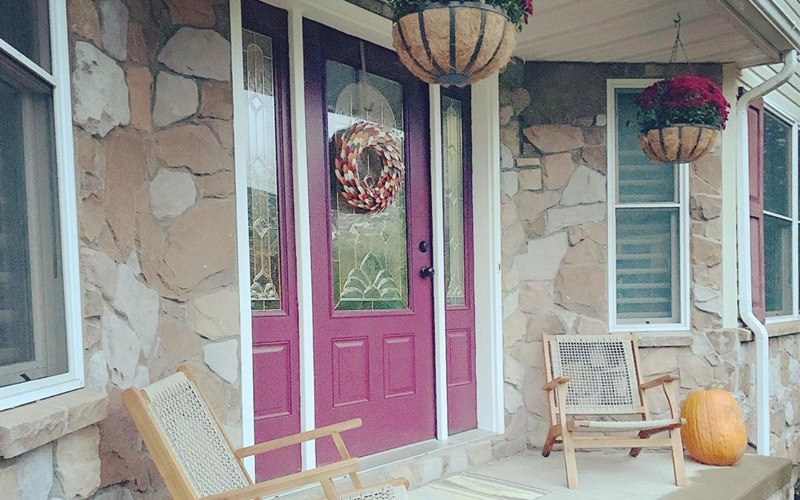 Colors don't harm anyone so make the most of it! Pick any color of your choice and paint the front door. This is a great way to add a contrast look to your porch front and make it look unique. When you think of splashing colors on the porch front, it shows you're a vibrant and jolly person. A dash of colors like electric red, turquoise, coral pink, sky blue makes great choices for painting your door. It portrays elegance as well as a chic vibe to your house. One can never go wrong with colors and this idea is proof of that. This one complements the quirky vibe of your other decor ideas and looks super amazing!
Wooden signboards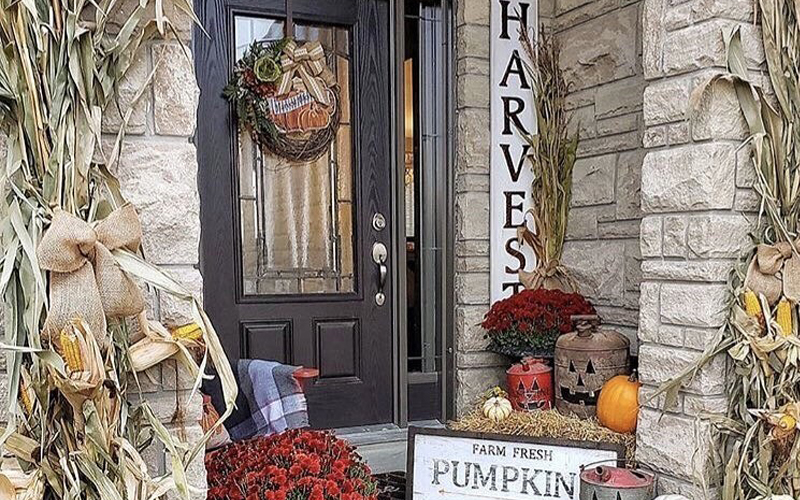 Signboards have been curated for every corner of the house. They have been engraved with quotations that are best suited for kitchen, bathroom, dining as well as the entrance. So, if you make a little effort, you will be able to find them somewhere. And if not, then you can make your own signboard. Wood is anyway a very elegant piece of decor as it is timeless and has a classy appeal. Engraved quotes on wooden background look great for your front porch. Add them to your decor and curate the perfect porch ideas.