The most trending design to style the kitchen of your house has been the Transitional Kitchen Design. Most of the kitchens in the recent past has been designed accordingly.
But why they have become so popular? Will they suit the aesthetic of your house? To have answers to all these questions, continue reading to know in detail about the transitional kitchens.
Blend of Old and New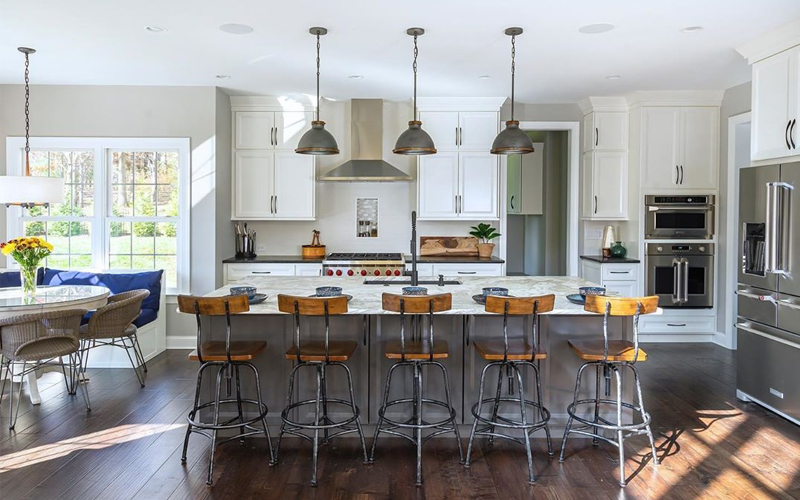 As the name says, the transitional kitchen is a perfect blend of the past traditional designs with the contemporary features to create something clean and relaxed. They perfectly bridge the gap between the two. It is a way to present how you are and how you live by taking references from past styles and the currently trending ones to create an interesting combination.
The secret to design a transitional kitchen is its non-fussiness. It doesn't include the typical features of a traditional kitchen such as corbels or ornate appliques or any other heavily decorative element.
Colors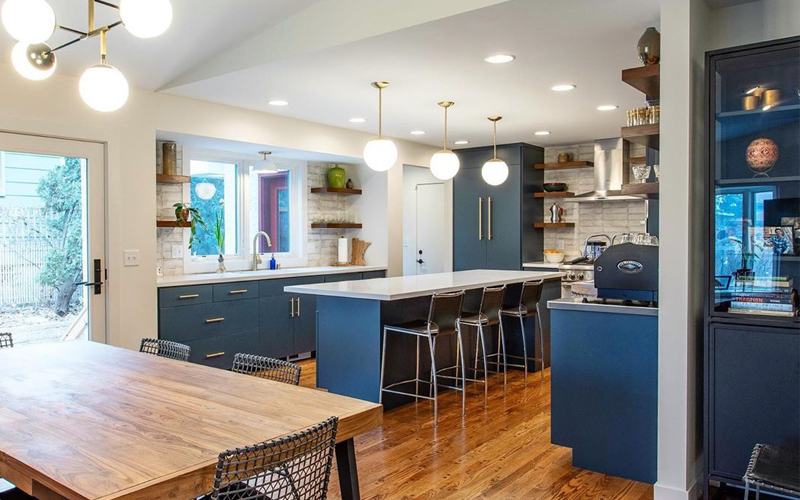 Since transitional kitchens are open to living areas, the colors of the area are often kept neutral in order to create a sophisticated and timeless look. Clean colors like white, grey, blue, beiges ate often used so that they could blend in with the surrounding areas. It can work well for you in the future if you plan to sell your house as it gives an appealing look to the buyers.
Styling it with light shades doesn't mean they have to be boring, you can add a pop of color here and there if you want or experiment with interesting textures. It can be anything from interesting tile surfaces to polished or rough stone to have a creative look.
Streamlined Cabinets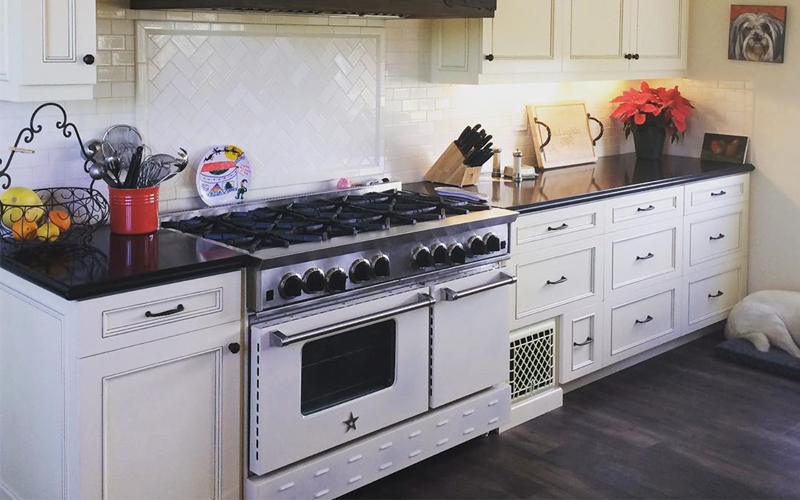 The cabinetry in transitional kitchens is minimalistic, simple and elegant. You won't find any intricate carvings or elaborate hardware on it. The whole setup is usually medium or light-colored. Wood is used instead of glass or lacquer in clean lines to give an uncluttered yet inviting look. To keep the touch of a transitional kitchen and not making it too modern, wood is used as a natural material along with decorative hardware or integrated hardware. You can also combine integrated storage with recessed panels to create a sleek look.
Appliances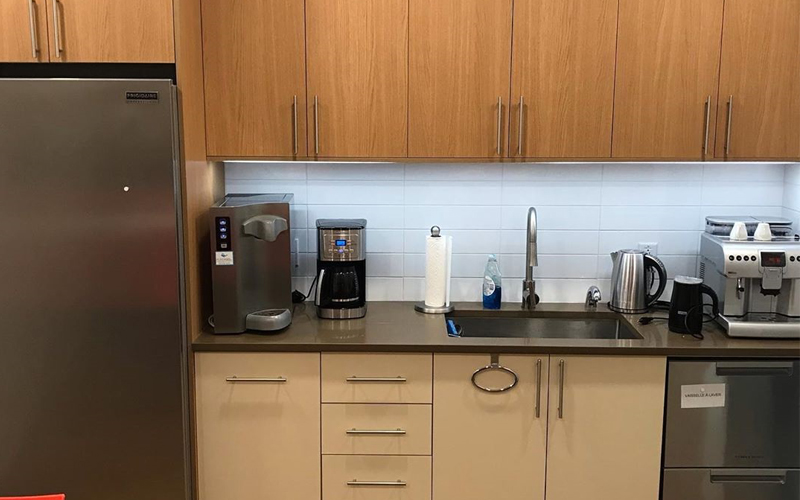 A transitional kitchen mostly offers an interesting combination of concrete floors, marble or stone, glass, and stainless steel to create a wholesome look. And when it comes to appliances, stainless steel has been in trend for a long time. But one can also expect to find French-door refrigerators, induction cooktop along with a wall oven and microwave, or a dual-fuel or gas range in a transitional kitchen. Updraft hoods and standard-door dishwashers are some of the other items that have become common in today's kitchens.
Countertops and Backsplashes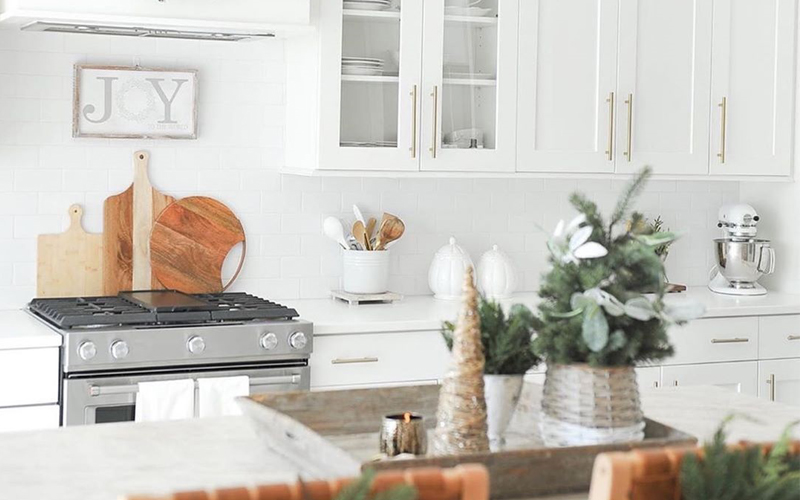 Marble is the most commonly chosen material for countertops and even backsplashes. But other contemporary materials have begun to replace them, such as quartz and quartzite.
And for the backsplashes, mosaics and glass tiles have started taking the place of the all-time favorite subway tiles. These tiles work great for a transitional kitchen in a variety of sizes.
Flooring and Lighting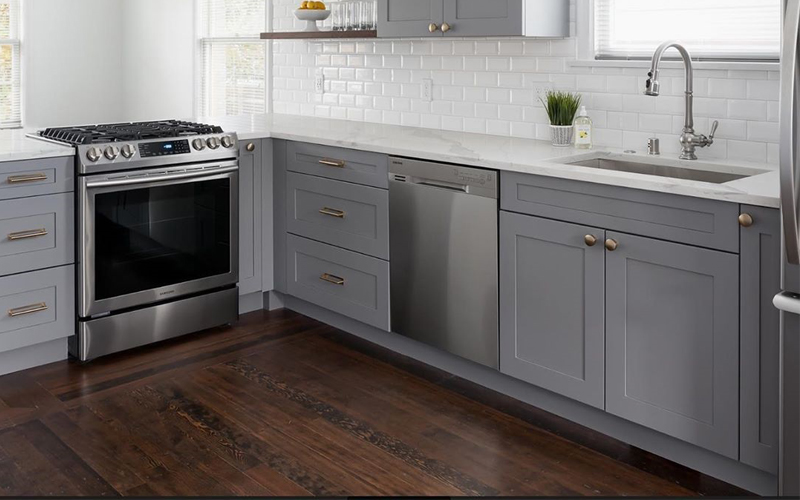 Flooring in transitional kitchens can be of tile or wood if one wants to go for the traditional look. Other types of large-format tiles that are used are ceramic, porcelain, stone, and even luxury vinyl.
And when it comes to lighting options, there are many of them. It includes dimmer and traditional switches, recessed lights, and pendants. Other styles of the transitional kitchen lighting also have under cabinet lighting and interior cabinet lighting. The most recent addition includes motion sensors and keypads.