Hallway cannot be considered a room but that does not mean that it should be left neglected. This area of the house needs your full attention as much as other parts of the house do. Corridors or hallways are the areas that connect different rooms of the house. This means that going from one room to another, you have to go through the hallway. So instead of having a boring, plain hallway, let's decorate it a little bit to make it seem interesting and so as to match the interior or style of the hallway with the rest of the house.
If you want to know some of the ways you can decorate your hallway then check the list provided below. Check the ideas and see what you can implement in your house.
Mirrors
Mirrors enhance the interior of the room. Mirrors are known to make the room brighter and more spacious than it is. So if you have a narrow or normal hallway and want to make it look bigger and brighter, get some mirrors and install them on the wall. You can get one large mirror and install it on the wall with some other accents around it. Put some table or cabinet beneath the mirror and store stuff or arrange some accents on it.
Photo wall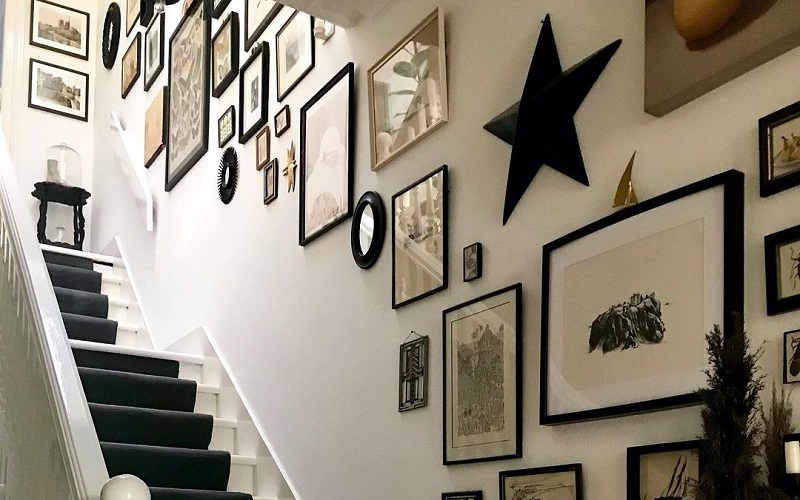 The hallway is the place that everyone has to go through when moving around the house so what better place would be there in the house other than the hallway to put the family photos. Create a whole photo wall and put all sorts of your memories on that wall. This way whenever you cross the hallway you get to have a glimpse of those photos. Similarly, when you have guests over your house, they can get to see this beautiful photo wall as well. Try to decorate the wall in either a particular manner or with some theme.
Use of wallpaper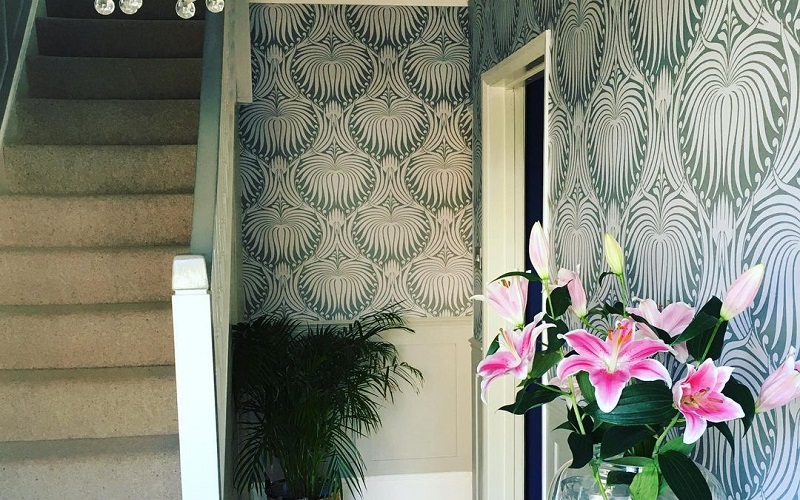 Why be okay with some plain-looking walls when you can easily go creative with some wallpapers. Wallpapers add so much to any room or any area. They give the surroundings some new colors and patterns and make the boring place seem more interesting. You can use so many different types of wallpapers ranging from different colors to different patterns to different materials. You can also use some removable wallpaper if you are not sure about it. Decorate the walls of your hallway and give them a pop of color.
Lay a rug on the floor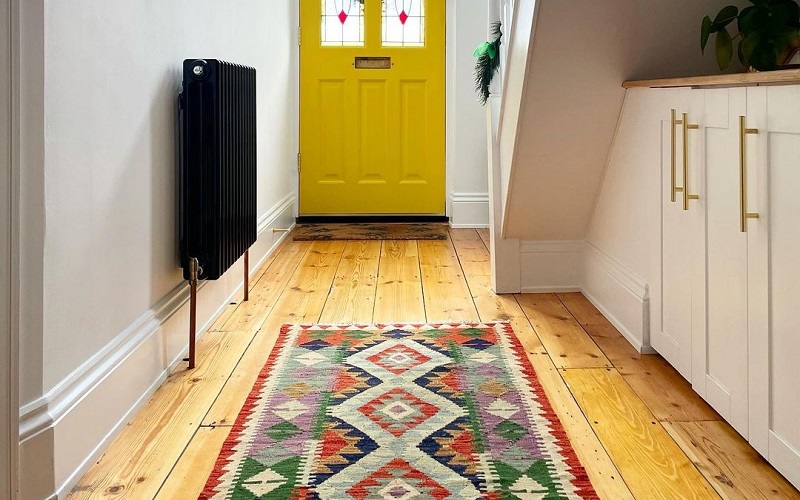 If you have a narrow hallway and you do not know how to make it look pleasant then all you might need to do is invest in some good rug. Lay a rug on the hard floor all across the hallway. This will not only add colors to the hallway but will also provide warmth and comfort. You can adorn the pathway with some indoor plants or some hanging plants to give a pop of freshness in the hallway.
Organize everything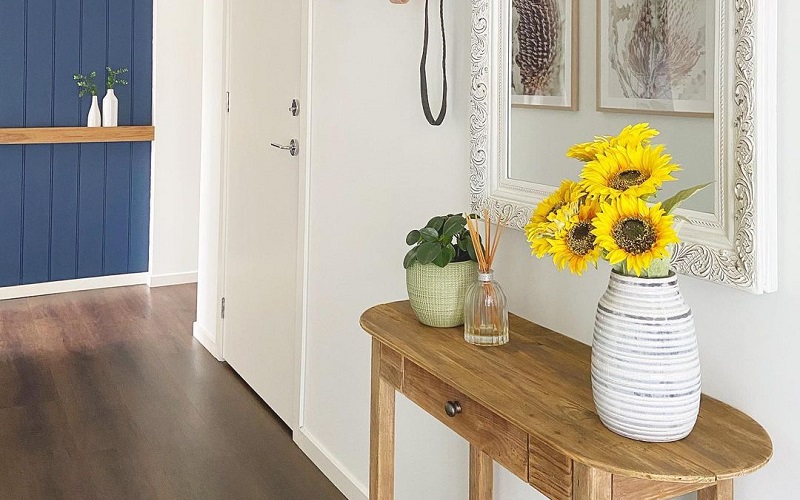 Do not let things be unorganized. Messy hallways never look appealing. Try to organize everything as much as possible. Do not put stuff more than necessary in the hallway. Try to keep the hallway neat and tidy. Clean it up on the regular basis. Try to not put too much of furniture in the hallway and if you have a narrow hallway then avoid any furniture.
You can use these ideas to decorate your hallway. These ideas will change the whole look of your hallway and make it pleasant and neat. You can always look for new ideas and decorate the area how you feel like. Make sure to keep it organized and not clumsy. Look for colors that will make the place brighter and make the area feel cozy and homey. You can display stuff you want to show on the hallway walls such as family photos, paintings, achievements, etc. Hang posters or hats or some other accents on the wall. Look for different ways you can enhance this part of your house. Do not keep any part of the house unattended and try to decorate each nook and corner of the house a little bit.