When it comes to decor, there's no corner left in the house that hasn't got the taste of evolution with decor trends. Earlier, not every house used to come with built-in or self-invented bars; they were only used to be found in some houses. Anyway, coming to the point, having a home bar is not a big deal anymore. Today, many houses come with one, or even some people manage to dedicate one corner in their house, calling it a mini home bar. Not everybody has got time for bar hopping, so when you can get the same feel at the comfort of your home, then why not make the most of it while plopping comfortably on a chair wearing pajamas. Honestly, nothing can be more relaxing than sitting comfortably, enjoying the day while sipping your drink. Moreover, your house can always use an entertainment area where you can host your guests and what can be better than a bar. While the layout or the format of the home bar can be decided, but the accessories play an important role in elevating the appearance of the bar and to help you with that, we have rounded up a list of 5 items that will not only spruce up things a bit but are also extremely purposeful.
Eclectic stirrers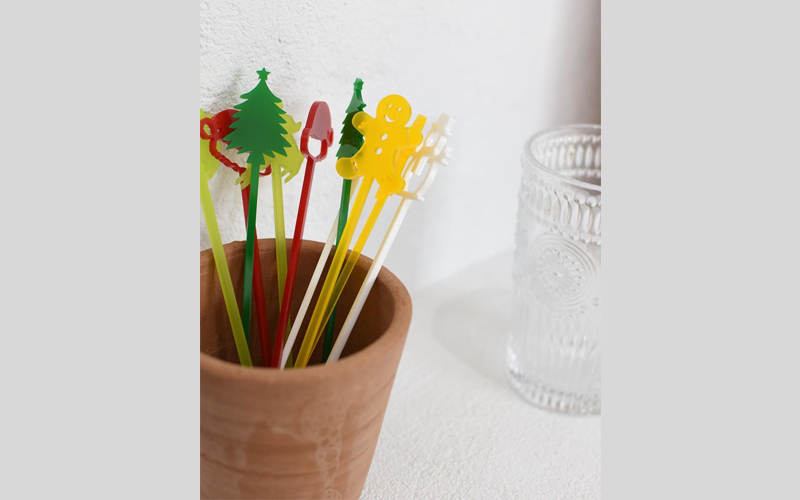 Add a pop of colors and fun elements to your home bar by investing in some quirky and bright drink stirrers. With the use of some accessories, you can just set the party mood right. Stir your favorite drinks with the use of these cool and eclectic stirrers. These can serve as a great accessory that can help in creating a relaxed and at home vibe, while still having that cocktail party vibe going in the background. Also, these stirrers are pretty light on the pocket, so you can have as many of them as you want.
Waved wine holder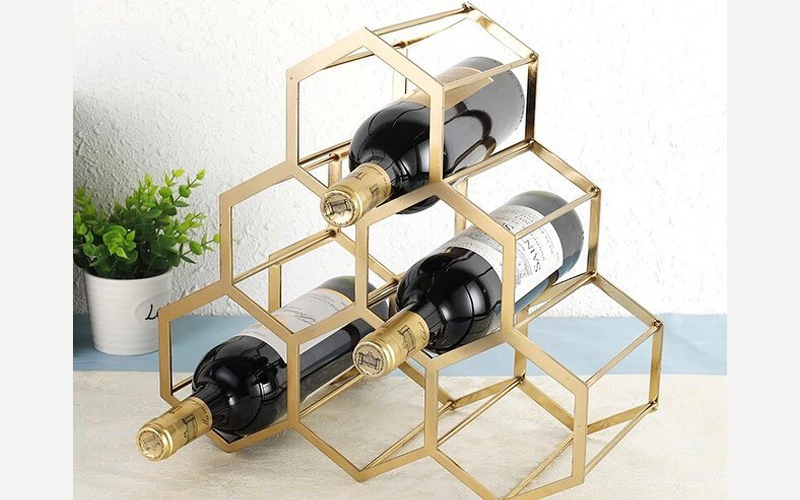 Besides the cabinet, of course, an additional storage space to hold your booze can always be used. Sometimes, when you host a party at your house, many of them end up bringing along a bottle of wine, and you will need a snazzy place to store and display it tactfully. And that's how a wine holder is going to serve the purpose. The wine holder doesn't have to look boring, and that is why a waved wine holder is the apt choice to add to your home bar. Most of the wine holders are able to hold up to eight bottles, but you can still explore your options in the market and get the best for yourself.
An astonishing ice bucket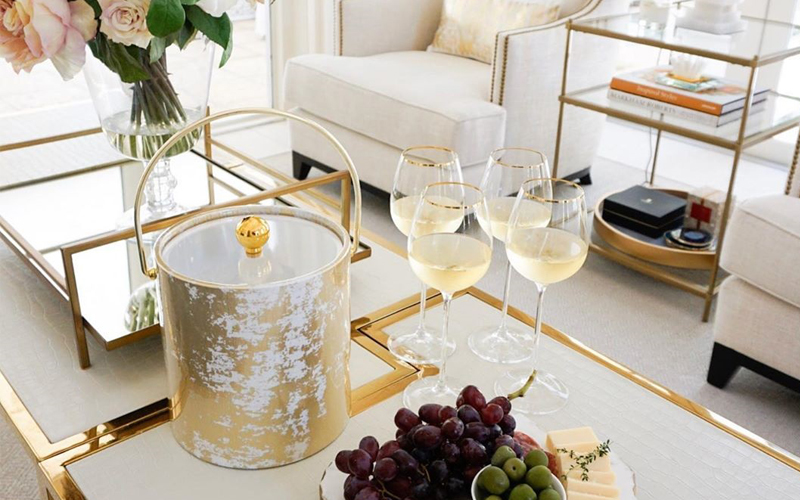 No bar can be completed without an ice bucket. It is one of those staples that your home bar cannot do without. And what we said about the wine holder is what we are going to say about the ice bucket that they don't have to look boring. A beautifully crafted ice bucket can easily add striking flair to space and instantly make the bar appear more stylish and trendy. There can be no better piece than an ice bucket to make a statement. Also, don't forget to buy a similar pair of tongs for a more cohesive look.
Fun party buckets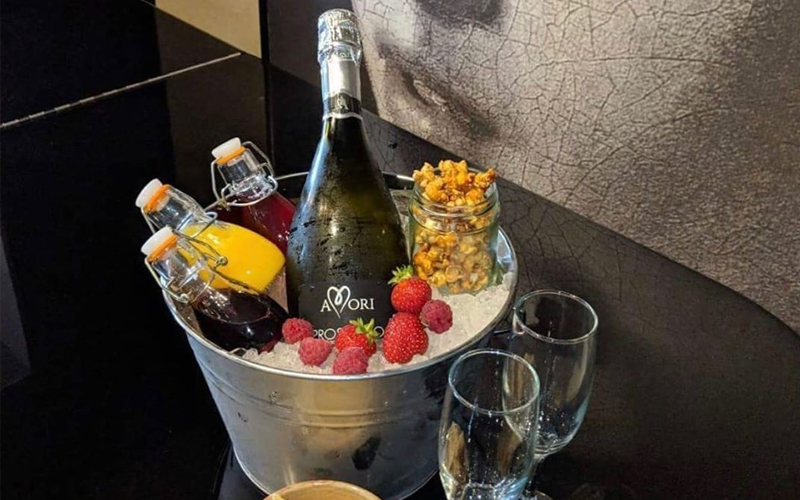 This may be an old-school and traditional way of storing all your booze, but it can never go out of style. Aluminum-iced bucket makes your drink stay cool for a longer period, and these buckets don't have to look basic and typical. Today, you will find them in a more updated and modernized version, for instance, in a colored form that speaks nothing but party vibe. And we feel there can be no better way to add them than investing in a striking party bucket. Their versatility is another great thing about them, and that's based on the fact that you can either choose to have it sitting in one corner of the bar, holding all the booze or you can take it upstairs to the terrace so that your drinks and beers stay cool all that while.