If you're looking for innovative products and supplies that can make the gardening a lot easier and successful, True Leaf Market is your one-stop-shop.
Founded in the year 1974, the True Leaf's Market is a leading provider of high-quality seeds, gardening supplies, accessories, and much more. Their premium collection helps you in keeping your garden at peak feat! The online retailer offers a unique and wide gardening solution so in case you've just started growing, you totally enjoy it! The True Leaf Market brand, offers quality products and that too at a reasonable price so that everyone could access to quality seeds and organic growing.
We know high-quality seeds are a true gift for a gardener and when it comes to building trust with the brand for the same can be skeptical. So, keeping that in mind we have a detailed review of the brand so that you make a well-versed choice.
Product Range
True Leaf Market is a complete garden store with everything you want under one roof. From organic and high-quality seeds, garden supplies, growing kits, juicers, to pet products, and much more. There's nothing you can't find here. The wide selection of products makes shopping very easy.
What All You Get-
SEEDS-
| Seed Type | Seed Availability |
| --- | --- |
| Garden Seeds | Heirloom, Artichoke, Asparagus, Cabbage, Bean, Beet, Canary, Carrot, and much more. |
| Microgreens Seeds | Sunflower-Black Oil, Broccoli, Pea, Kale-Red Russian, Radish-Rambo, and much more. |
| Sprouting Seeds | Mung bean, Broccoli, 5 Part Salad Seed Mix, Clover-Red, Sunflower Black, and much more. |
| Herb Seeds | Anise, Arugula, Basil, Bergamot, Chervil, Chamomile, and much more. |
| Flowers Seeds | Abutilon, Achillea, Agastache, Ageratum, Alyssum, Arabis, and much more. |
Besides, organic seeds, the brand also provide the growers with
Emergency Storage- so that you can store the seeds for long-term
Growing Kits- if you're just a beginner, their easy guide will help you get started.
Pet Products- it's always fun to grow the food your pets love and with the high-quality seeds the brand offers, your pets would love you even more.
Supplies- from growing trays, fertilizers, lights, and planters, all your ideal gardening aids are available here.
Fermentation Products- want to preserve veggies, so that they taste good for a longer time?
Skincare- soaps, cleansers, lotions everything 100% organic.
For more categories, you can refer to the website, as there is much more.
Why True Leaf Market?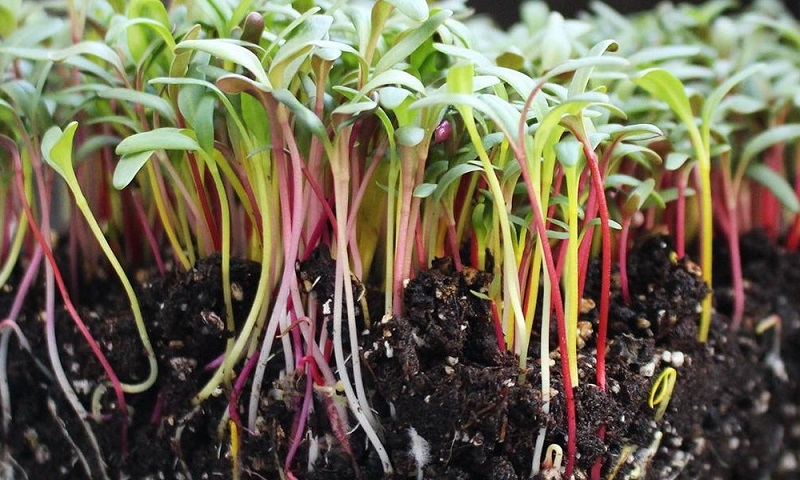 With so many gardening suppliers, why to choose True Leaf Market can strike to the majority of buyers, and here we have the answer for you. What makes you resonate with the brand?
The exclusiveness of Gardening products ranging from various seeds, and gardening accessories.
Even have pet products and skincare products in their line.
100% organic Products.
High-quality seeds.
Non-GMO
Affordable Pricing,
Easy Shopping, fast shipping, each shopping experience backed with 100% customer support.
Pricing
When it comes to the wide variety and high quality they offer some of you might think it to be priced on the higher side, but guess what?
The prices are so affordable that even a budget gardener could easily shop at the online store plus the discounts the brand gives make you grab at a much lower price, isn't that great?
Shipping
The brand charges you reasonable shipping and orders above $45 are shipped for free. We know no one likes to wait for the order, and thus the brand ships your order very quickly.
Customer Service
Excellent customer service makes the shopping experience even smoother. So, if you have any queries regarding the products or order you placed their supportive customer service is a call away. And, you can also contact via email.
The Final Verdict
Highly recommended! Once, you'll shop at the True Leaf Market you'll come back more often. As they don't make customers, they make families.