The bathroom is one of the most essential spots in our home, where we enjoy our shower time, put away our stress, and enjoy our private bathing experience. If your bathroom requires new décor or trending look then you're on the right page. We are here with the most extraordinary ideas that will help to transform your bathroom space into a gorgeous heavenly space for bathing. Well, currently you may find a variety of eclectic décor styles for bathroom that can turn bathing space into a stunning Instagram worthy modern bathroom, but we have handpicked the best ideas for you.
If you are ready to give a fanciest trendy decor to your bathroom and want to take a look like in modern space for bathing then we have the most inspirational trending ideas that could give and endless gorgeous look to your bathroom space. Therefore, don't waste your time just keep checking out the trending ideas for the bathroom given below.
Brass Finished Elements
Brass is one of the trending elements that are making the bathroom décor more romantic and stylish. You can install brass-finished items in your space to have modernized luxury feel of the bathroom. The brass-finished items are one of the trendings stuff because the finish is becoming one of the eye-catching elements that are making bathroom decor more sensual and amazing. Also, brass-framed mirrors and faucets can be trending accessory to install in the master bathroom. Therefore, brushed brass elements will give a romantic and versatile trendy look to your bathroom installed in now only to get a modernized trendy look of bathing space.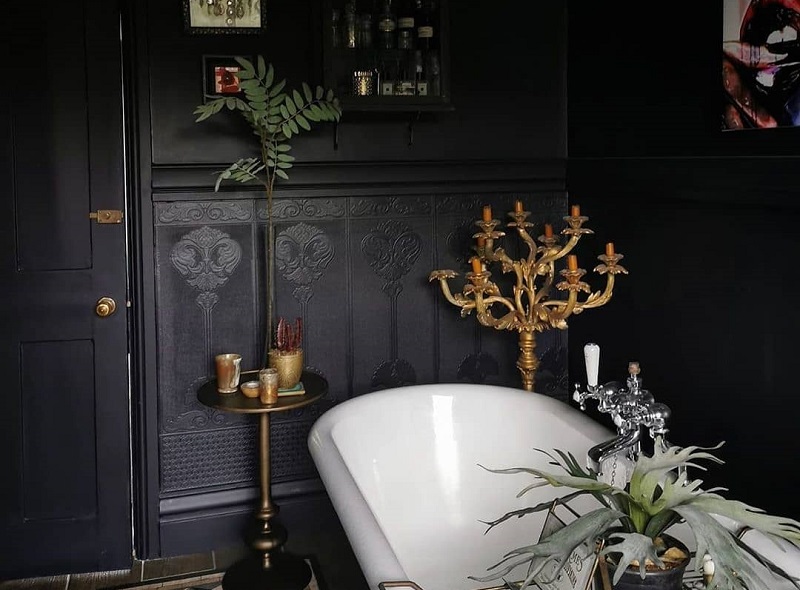 Neutral Color Palette
When we talk about the trend in bathroom styles, the first thing that makes the bathroom look more modern and efficient is the color palette. Recently neutral color palettes are one of the most stylish and versatile color schemes that could give a subtle and attractive look to your bathroom. From black, grey, and white are the most sophisticated shades that you can have in your bathroom to have soothing trendy décor. If you want to give an experimental look then you can go with black color to have an experimental dark modernized look of the bathroom. So, you can try out playing with a neutral color palette to have Instagram worthy inspirational bathroom décor.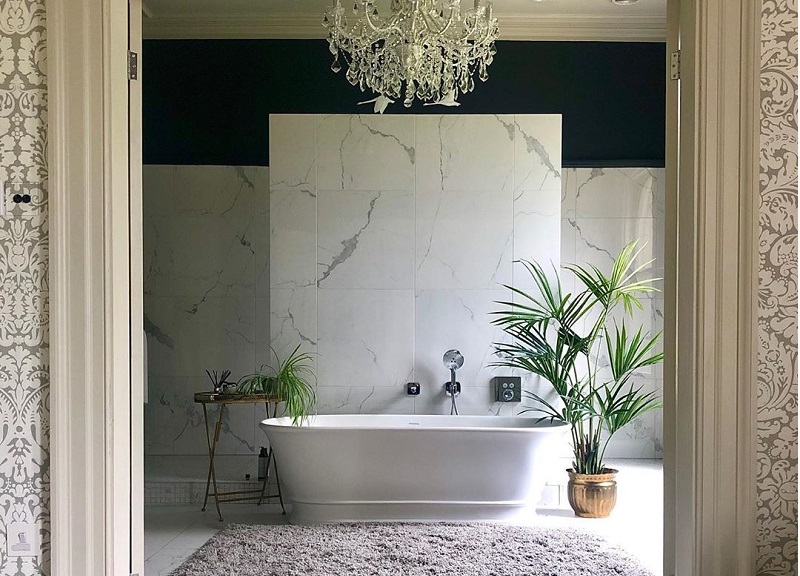 Heavenly Marbled Bathroom
Marble is one of the most popular stones that will offer you a classic and sophisticated look to your bathroom space. This timeless material offers an aesthetic feel of modernism, also in the current era of minimalistic décor, marble can play a huge role in making your bathroom look trendy and efficient. You can experiment with a variety of designer marble to have minimalistic eye catchy look of the bathing space. Similarly, you can also experiment with porcelain tiles and quartz to have an attractive look of the trendy bathroom. Therefore, try out this idea now and give a gorgeous look to your space.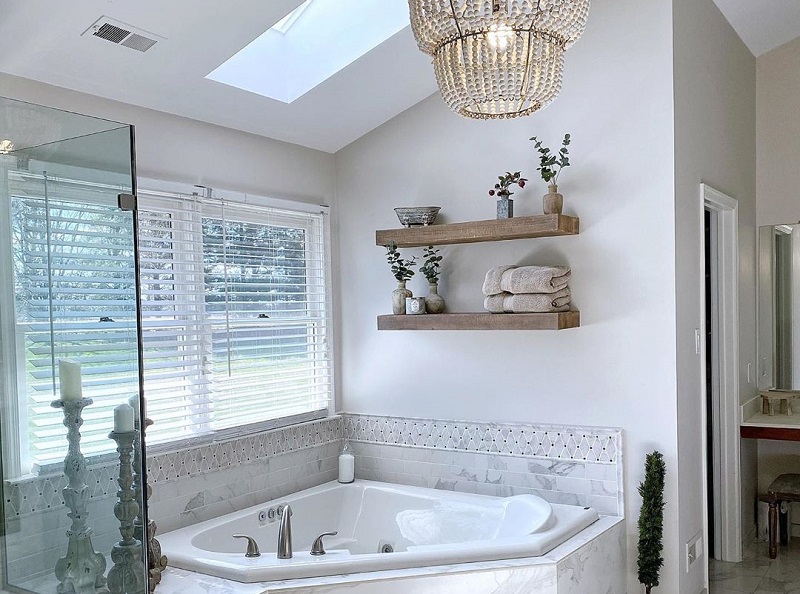 Stunning Lighting Fixtures
Lighting fixtures are becoming one of the trending style statement accessories for the bathroom that flaunts radiance and versatile look of the space. The increase gleaming glow and trendy look of the bathroom space then you can also install mood lighting fixtures. You can choose a variety of modern to industrial lighting fixture according to the décor of your space. Indeed, lighting fixtures can also work as a charming center of attraction in your modern master bathroom. Apart from this to boost a hint of romanticism in your bathing hub you can light up natural scented candles to enjoy a spa-like bathing experience.
Therefore, these were the most trending bathroom décor tips that you can follow to turn your old bathroom into a gorgeous outstanding space for enjoying a soothing bath. Hence, we hope that this article has provided you a relevant and newest idea that you can implement to transform the decorative minimalistic look of your bathroom.