A study table is an instant focal point in a room, be it the bedroom, study room, or library. A student's study table has to be perfect in terms of spacing, size, and the things it is equipped with. Less stuff has to bring in more impact because you can't afford to be messy when you trying to concentrate on your important stuff.
So, here are the things you need to keep in mind when you are arranging your study table so that you are most effective in whatever you do! Keep reading.
Prioritizing
One doesn't need a lot of things at the same time. Yes, there are times when you need references and you grab some books or files that will help in your research. But other than that, you need not crowd your table with unnecessary things or things that you don't frequently put to use. First, because these things will only gather dust, and second, they take up space on the table. Your phone does a ton of things for you and can effectively replace many things from here.
Make sure to keep only the important things on the table like a notebook, pen, laptop, and water bottle. Keep it as few as possible.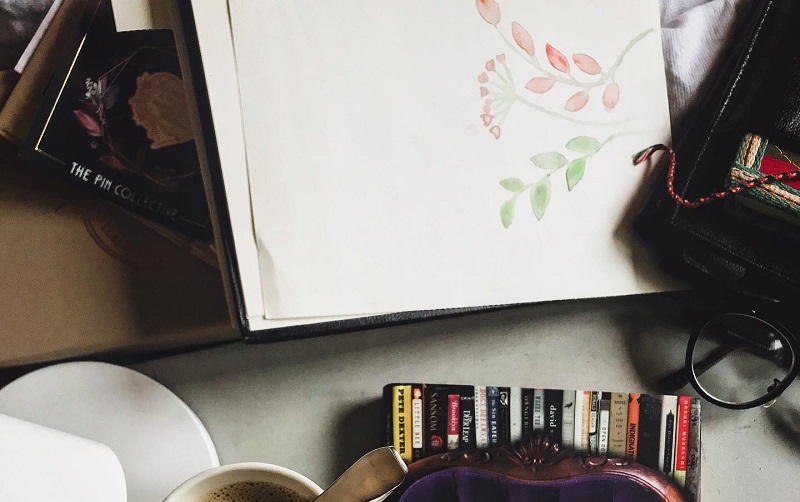 Stabilizing
While you are studying, making notes, sketching, or doing random paperwork, you would want nothing in the world to bother your peace. For this, you are required to put more permanency into your study table. If your table moves a lot or you have stuff that constantly put you in fear that it might fall with the slightest touch, remove them. Get rid of things that attract your attention for petty things and keep testing your patience because then you would be too occupied worrying about such stuff.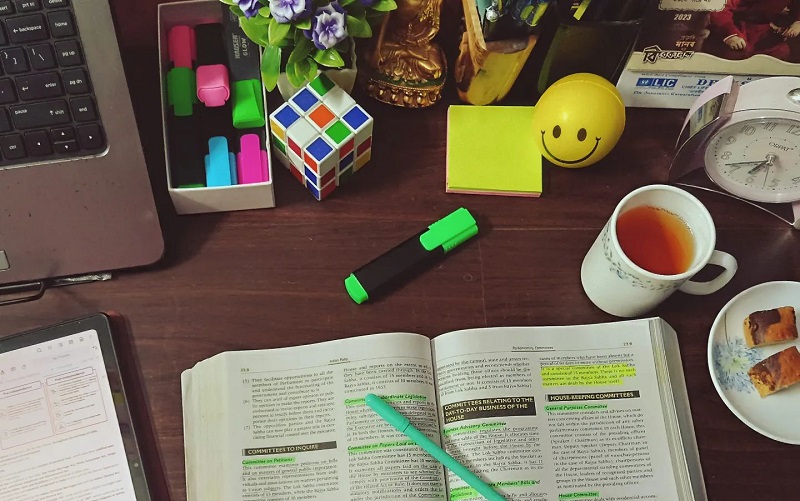 Refreshing
A dull-looking study table can rejoice when you add more colors to it. It can come from its furnishing or the objects you are planning to keep on it or through quiet plants. A marble finish table can invite more colors and in-house plants can be added. But they have to be small so they don't take up a lot of space and also be low-maintenance so that you don't need to worry a lot about them. One goes a long way. If you have a wooden table, keeping more dark-colored objects or stuff made out of glass can work too.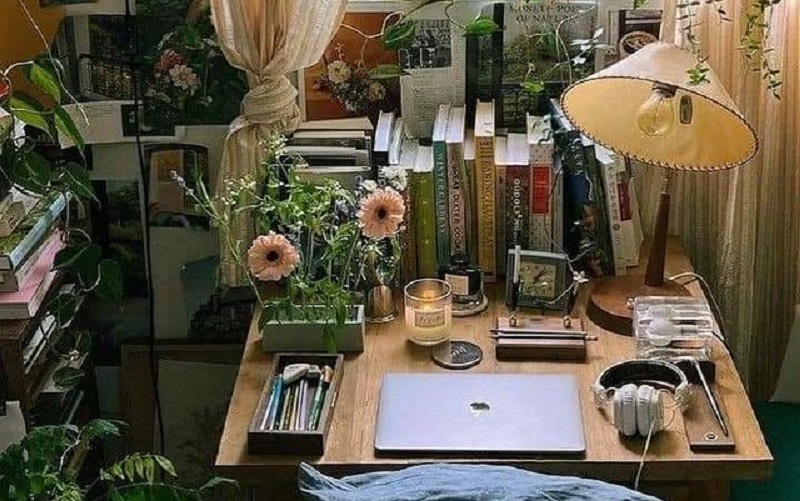 Organizing
Now that you have prioritized things to keep, there are still a lot of things that you can keep and use without having to get up again and again. In case you keep searching for miscellaneous stuff all the time, put them all in one organizing box and keep it on your table if the space allows but it has to be very sturdy! Another option that you have here is to put each category of such items in one table drawer at a time and also name that drawer. This way they will never be misplaced and always stay by your side.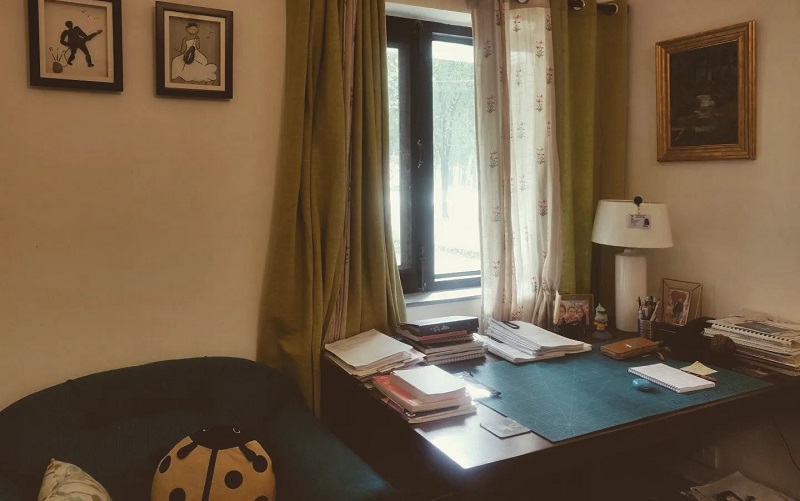 Not to forget how important lighting is for studying. It is wise to keep the study table where it gets enough sunlight during the day and ensure some task or focus lighting around for the evening study. This brings in more focus and ambiance for a good work session. A dark room often hampers a rejuvenating work schedule because you might not feel as motivated. Taking note of the suggestions told above, you are sure to make less mess which will save you a lot of time because you will be better organized than you were before.