Your closet space can tell a lot about your organizing skills, and it literally holds enough capacity to make or break your entire house's organization skills. The way your closet appears primarily depends on the amount of storage present in there. While some houses come with a huge walk-in closet and some have really tiny ones that can make it hard to store all the required things in that tiny space. Hence, it's extremely important to make the most out of what you have got and put everything to best use. When it comes to designing a closet space, it's not just about storing everything that you have in your house; it's about what all articles could fit in the space and how you can fit them nicely in a limited space. One needs to have a pragmatic approach when it comes to designing a layout for their closet. We have laid some tips for you that can help you to achieve a clutter-free and easy to use the closet in no time.
Keep the hangers in harmony with each other.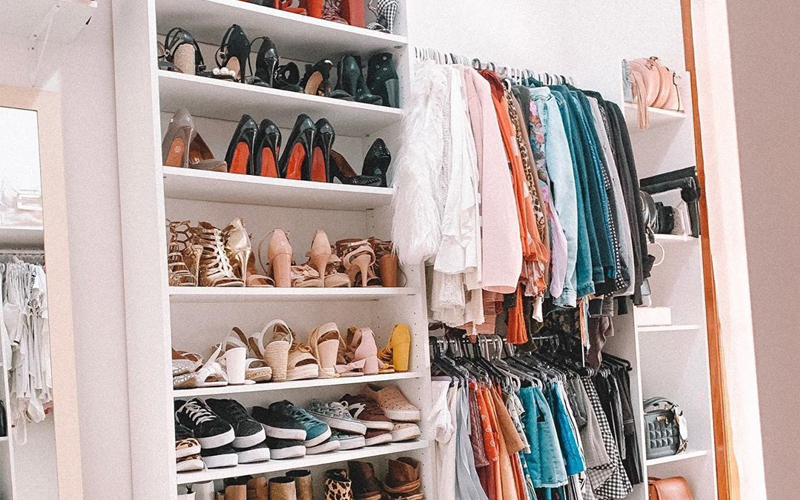 Keeping the hangers uniform will not only help in creating an aesthetically pleasing closet space but will also make for a better display. If you still have got those cheap wired and flimsy plastic hangers displayed in your closet, it's time you get rid of them. Instead, use a pack of hangers made out of premium wood or metal. These hangers will not only sustain for longer but will also help in adding some character and personality to the closet space. Changing your hangers will be a great place, to begin with.
Display your shoes in a shoe rack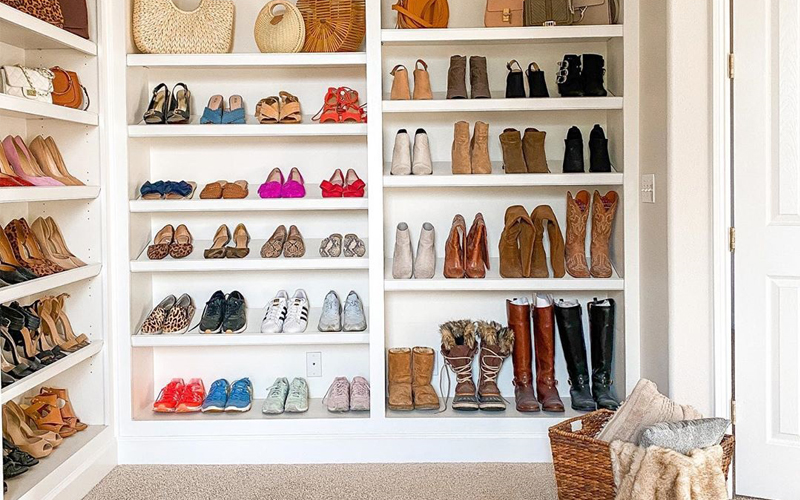 What's the use of a closet when you will be placing your shoes on the floor only? Doing so will not only make the closet space appear less appealing but can also make it difficult for you when you are in a rush and have to got find another pair of your shoes that probably must be lying somewhere in a pile of your shoe collection. So it's better to keep things organized and well put to keep your closet clutter-free as well as to make it appear more functional. Invest in a vertical or horizontal shoe rack to display your shoes on so that they can easily be viewed.
Arrange the articles according to their colors and styles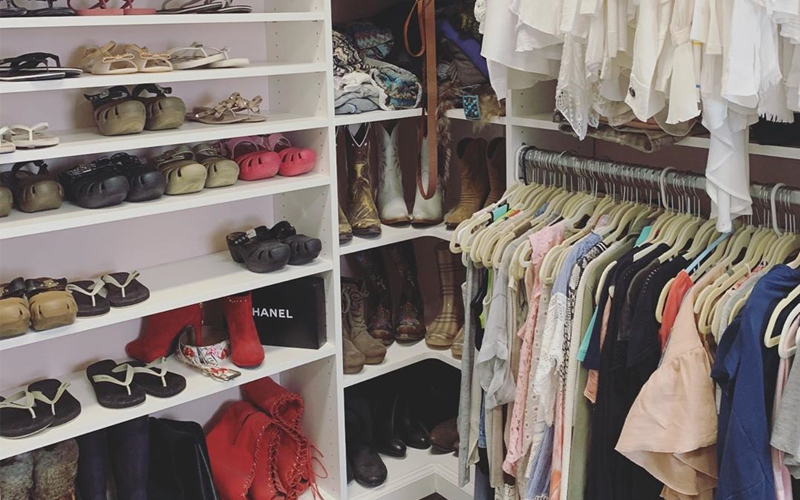 Color coordinating your closet not only appears very appealing, but it can also make your morning a lot easier if you are someone who mostly considers wearing an outfit on the basis of color. Similarly, if color coordinating isn't really your thing, then you can try to arrange the articles according to their style. You can make things work; either way, just do whatever you think may work best for you. Incorporating this technique to your closet will not only make space appear very systematic but will also make it appear super organized and neat.
Invest in wicker baskets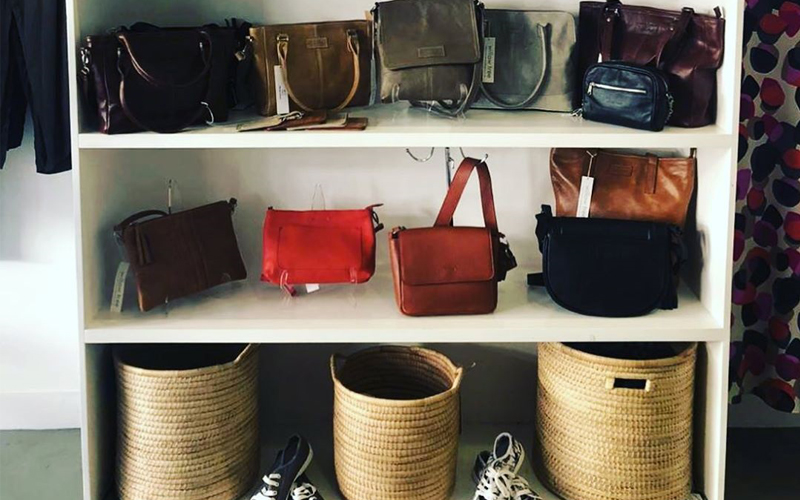 No matter how hard you try, there are always a few things left that just doesn't fit nicely into the closet, neither on the hangers nor on the shelves. Baskets can always come handy when it comes to storing things. A few things like your gym accessories, hairstyling tools, and many other things can be stored in these baskets, which then can be placed on the floor or on the shelving units. This will not only simplify your storage problem but will also make your closet space appear better put together and aesthetically pleasing.
Top it off with a dresser or vanity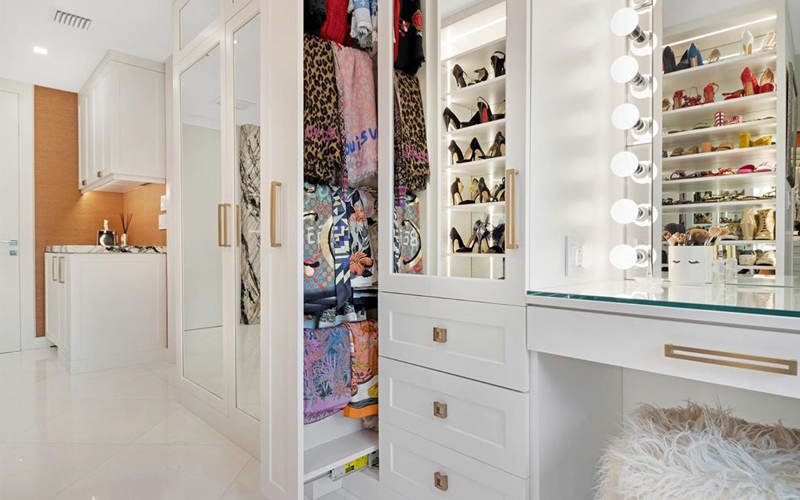 A dresser or vanity can be a perfect addition if you have got plenty of space to put it in your closet. A small dresser would suffice to do the job and make your closet appear complete from every aspect. Besides being a great aesthetic piece, a dresser or vanity will also serve as a great storage space. The best thing about these is they can be easily removed from the closet when you are in need of change or a makeover. You can choose any dresser or vanity of your choice, just be sure of its size so that it doesn't cause any trouble while placing inside the closet.