Deciding on the paint color for your bedroom can be quite tricky and intimidating task, considering how it can make or break the room. Luckily, many factors can be considered while choosing the paint color. You can either go with the style that suits your taste buds or with the environment of the room to make it look more cohesive. You can also take some inspiration by researching on it and may opt for different painting techniques, styles, and colors before choosing the perfect color for your bedroom.
The bedroom is that space in the house that should look very relaxing and soothing to the eyes and not the other way around. For this reason, it becomes really important to choose the right paint color for your bedroom. To guide you through this entire choosing process, we have listed a few tips that can help you in making the choice a little easier.
1. Do your own research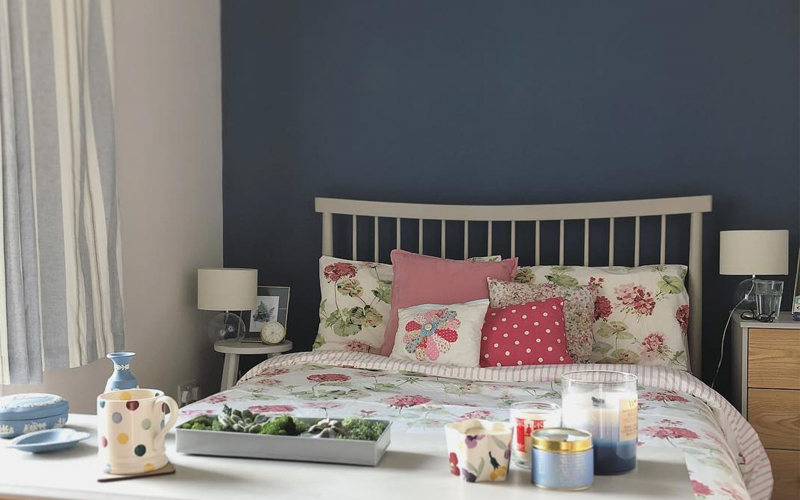 The best way to decide on a paint color is to peruse different sites, magazines, do some online research or any other thing where you might find some best color inspiration for your bedroom. You can also use Pinterest to collect some ideas and then decide on what style and color appeals the most to you. And once you have decided on the color, you can start sourcing for it in the nearby stores, flea market, etc.
2. Decide on color that goes with the furniture palette
Deciding on color that matches your furniture palette is one great way to make your room look more cohesive and well put together. Unless you are starting from scratch, considering the furniture, bedding and décor items is a really great idea. If you have some décor pieces like some art or painting that you dearly love then pick a subtle color out of it and paint your walls with the same. You can also take rugs, sheets or pillows and blankets as your inspiration. Matching the paint color with your furniture allows an easy flow of the room which helps in making the room appear very calm and balanced. And if you go with the color that is entirely new to the room then it may appear very busy and chaotic and you wouldn't want that to happen.
3. Choose neutral colors to highlight your furniture
If you want your furniture pieces to be the highlight of the room then going neutral with the paint color may serve as the safest bet for you. Some neutral shades like white, beige, pale blue, yellow, grey and tan work the best here. Such colors also come with added advantages like they easily blend into the background and create a very soothing and calm ambiance. Incorporate furniture, décor pieces, and other furnishing items to add a pop of color to the room.
4. Ditch bold colors in your bedroom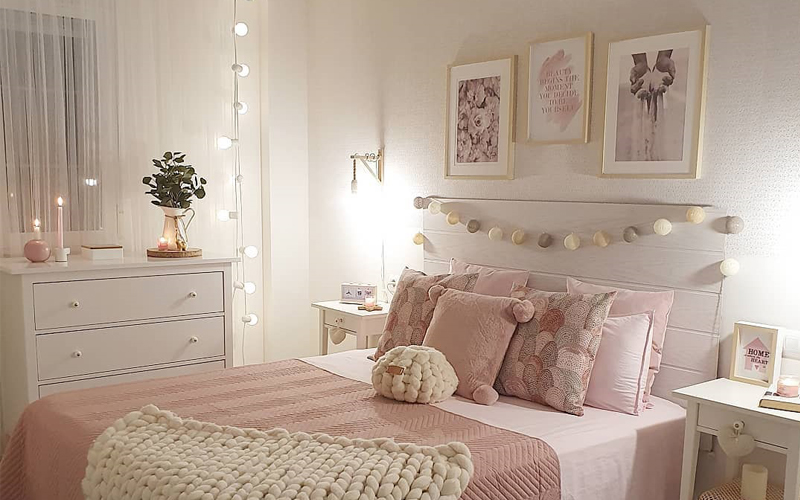 While using dark rich colors in the bedroom may sound very tempting and appealing but it may not turn out to be the smartest choice for it. Dark shades have this ability to turn up a lighter space into a darker one. So it's always advisable to avoid using such colors in the bedroom, as a bedroom is that space which should look very breathable and airy and not the other way around. However, using colors that are slightly on a softer side like darker ruby shade serves as the best option. Or you can always have an option to paint the accent wall of the room with a dark rich color while keeping the rest of the walls to be very light. Using light shades in the bedroom are also known to give an illusion of extra spacing and also makes the room look brighter.