Is it hard for you to find a perfect mattress? Well, then, you have reached the right spot. If you're wondering whether to buy from Tempur-Pedic or not, this review would be a real help! When we think of Tempur-Pedic, quality, best sleep, and excellent service follow our mind! The leading mattress brand has become prominent and most-reached out mattress brand. It's your ideal stop for perfect sleep.
About The Brand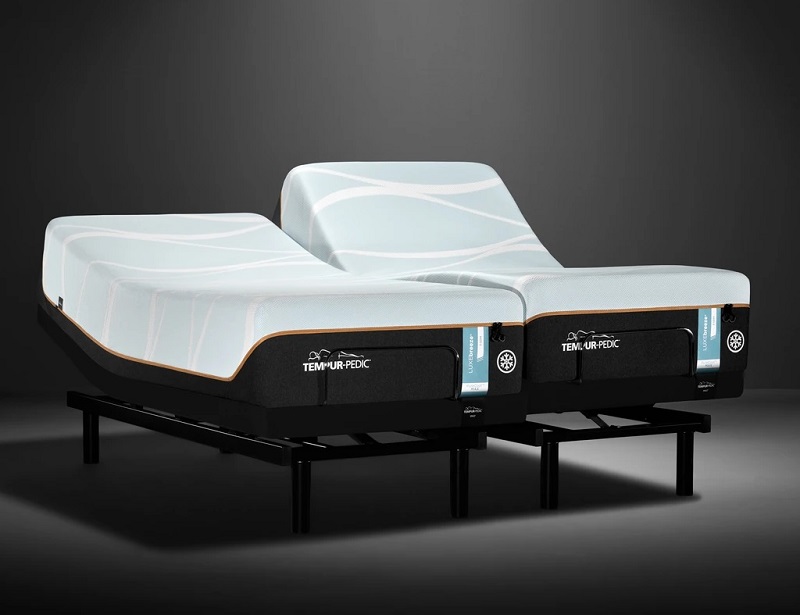 Founded in the year 1992, the Tempur-Pedic Mattress Brand has been a leading provider of the mattress for more than 28 years which means you can fully trust the brand. The mattresses are designed to easily adapt to the weight, shape, and temperature providing you uninterrupted sleep and unmatched comfort.
To help you in making an informed choice, we have a detailed review of Tempur-Pedic. So, that you buy only when you're fully satisfied.
The Product Range
The Tempur-Pedic offers you five mattress models targeting different concerns.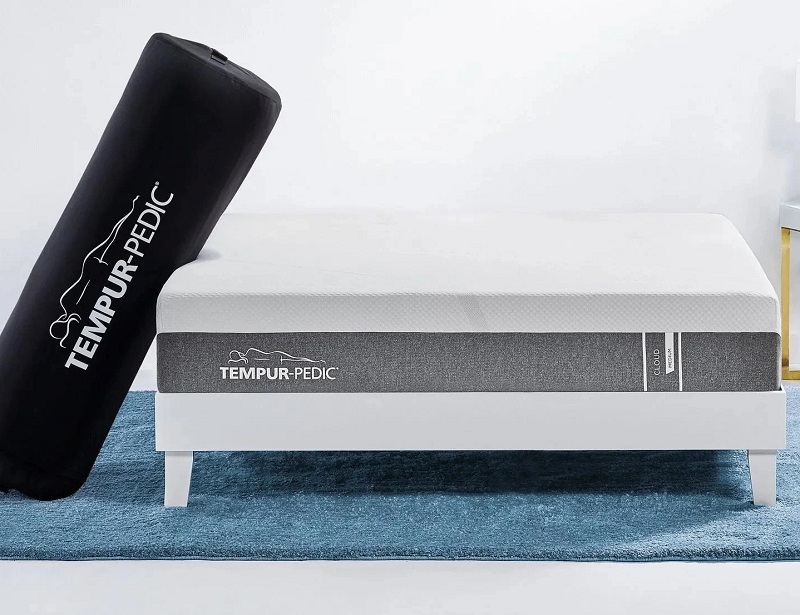 Tempur-Cloud- this mattress makes you feel as if you're sleeping on a cloud. When it comes to comfort no other mattress brand can match the comfort provided by the Tempur-cloud. It relives about 40% pressure and sets you for a sound sleep. The three layers provide you comfort, support, and durability plus the 360o stretch cover allows air circulation.
The Tempur-Cloud Starts at $1,399.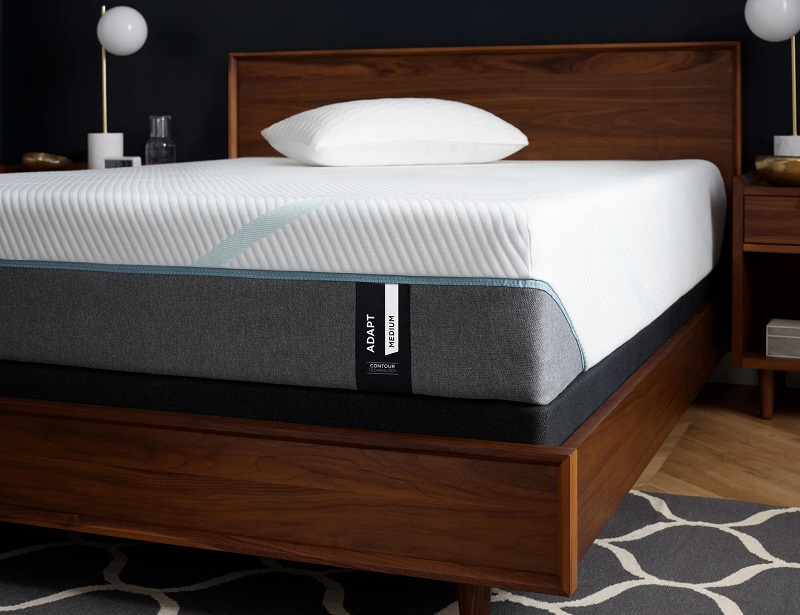 Tempur-Adapt- the Tempur Adapt is made up of pressure reliving material the same used by NASA during shuttle launches to absorb g-force of astronauts. It offers a cool-to-touch feel, so if you sweat while sleeping, this is for you. The medium firmness makes it an ideal choice for those who want firmness over softness. You'll have the best sleep once you sleep on this.
Starting at $ 2,999 for queen size.
Tempur- ProAdapt- this model features the most unique pressure-relieving technique that will help you fall asleep as soon as you lie down. It's available in both memory foam and hybrid foam so that you can choose as per your preference. This particular model enables easy cleaning and thanks to the SmartClimate dual cover system. You can customize the feel of the mattress from soft, medium, medium hybrid, to the firm.
Starting at $2,999 for queen size.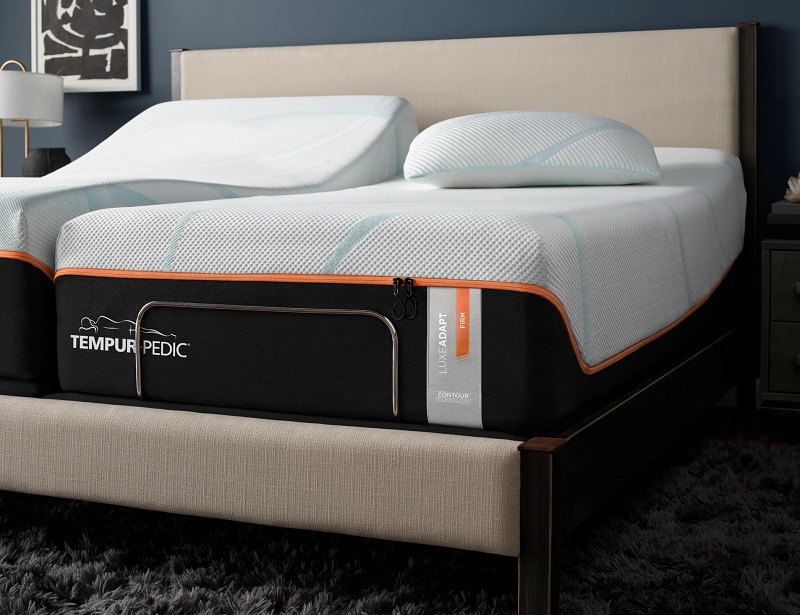 Tempur- LuxeAdapt- this model comprises of Tempur-APR Support layer, Tempur-ES comfort Layer, and zip-off cover for easy cleaning. It offers pressure respite and superior motion cancelation. The 3 layer cradle your body with comfort and support.
Starting at $3,699 for queen size.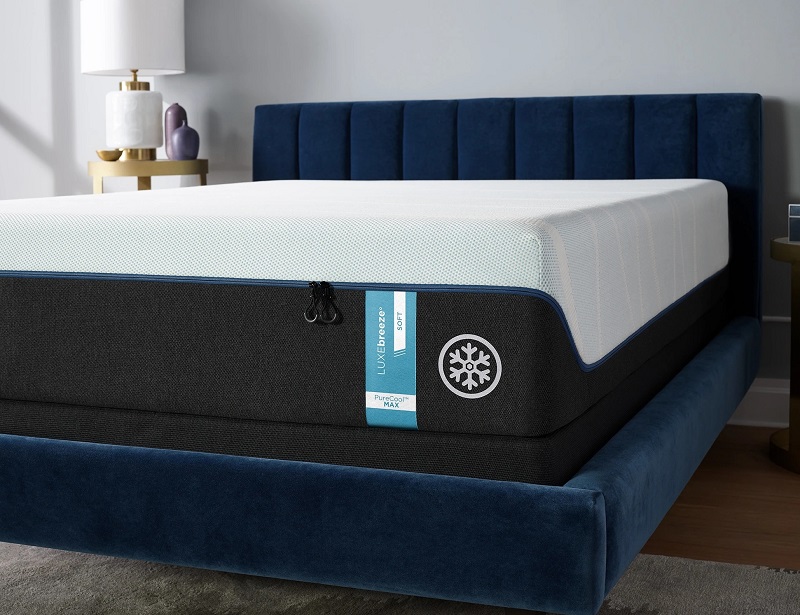 Tempur- Breeze- this one is the best-rated mattress of Tempur-Pedic and offers all-night cooling. The mattress features special cooling technology that provides great surface cooling and breathability. With Tempur-Breeze you get cooler and deeper sleep.
Starting at $4,699 for queen size.
Pricing
Though the mattresses are on the higher end but with the quality, innovation, and comfort the mattresses offer, you can consider investing plus the brand offers a 10-year warranty which is more than any usual mattress lasts.
| Type | Tempur-Cloud | Tempur-Adapt | Tempur- ProAdapt | Tempur- LuxeAdapt | Tempur- Breeze |
| --- | --- | --- | --- | --- | --- |
| TWIN | $1,189 | $1,699 | $2,499 | $3,199 | $4,199 |
| DOUBLE | $1,329 | $2,049 | $2,849 | – | – |
| QUEEN | $1,399 | $2,199 | $2,999 | $3,699 | $4,699 |
| KING | $1,679 | $2,899 | $3,699 | $4,399 | $5,399 |
| SPLIT KING | $1,679 | $3,398 | $4,998 | $6,398 | $8,398 |
Customer Care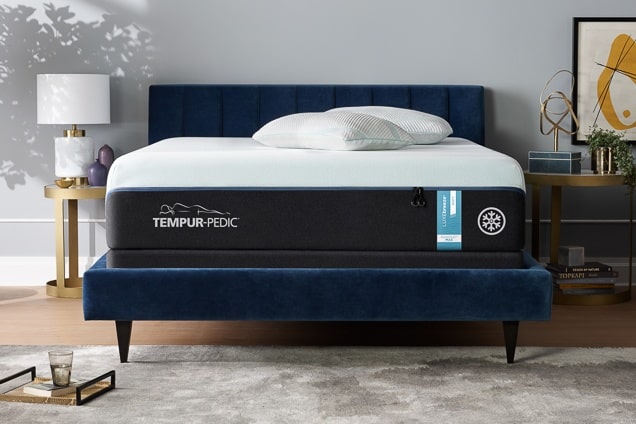 The excellent customer care makes the shopping experience at Tempur-Pedic even smoother. The brand provides easy return and up to 90 nights free trails plus each mattress model offers a 10-year warranty which is longer than any ordinary mattress lasts. Easy doorstep delivery and pickup enables shopping your sleep aid at the comfort of your home.
The Final Verdict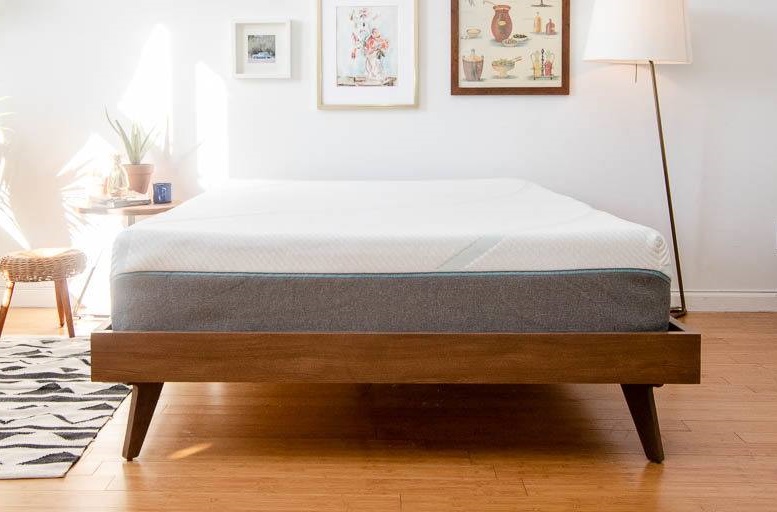 The Exclusiveness of Products
Great Innovation
And, deep and proper sleep
Makes it the number choice and we highly recommend Tempur-Pedic to you.