As it is always said with great power comes great responsibility. So is in the case when you have to choose the best apartment for yourself. It should reflect your personality and create a unique style statement. You want it modern-chic style or have it in a traditional look that would purely be based on your taste and needs. But as we all know that moving into your first apartment is a matter of great excitement as well as nervousness, you should do it the right way. You would obviously want it to be a comfortable, personal, and functional. Whether you are going to have a big or a small one, we have comprehensively listed four distinctive zones and what all should be in them down below.
Sleeping Zone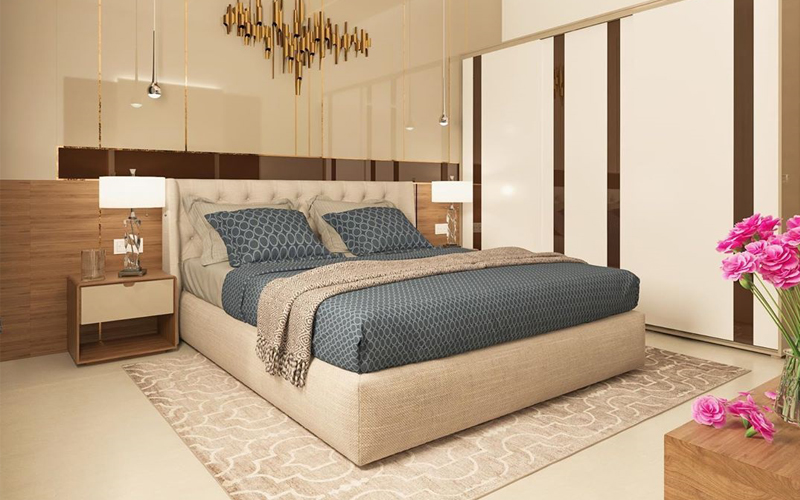 First comes on the list, the most important part, your comfortable, cozy, and warm sleeping zone. The basic things are aforementioned-
Bed- The task of choosing a bed for your apartment is a crucial one. You would want a design that would last longer and also look classy and edgy at the same time. The approach should be to stick to your budget and decide what size of bed you would want to have. Get a bed with storage drawers if you need extra space for storing your clothes and sheets.
Nightstands- This is a crucial part of your bedding area to keep all the essential stuff you would need at your side when you go for a sleep. Place your phone, water bottle on a cool nightstand. You can also have small accent tables and stools if you want.
Mattress- It should be the best as you spend a third of your life sleeping on it. Invest a good amount and get the most comfortable one for yourself.
Getting Ready Zone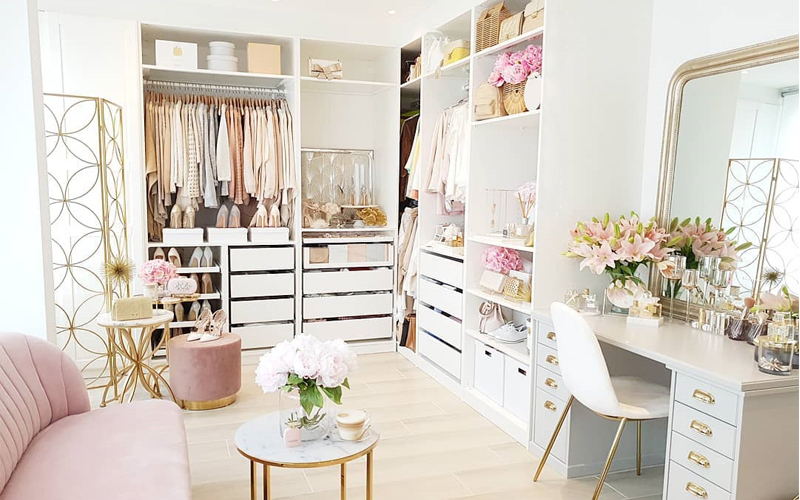 Another zone and another set of different needs of the area.
Clothing Storage- I would say design it in the most stylish way you can. This is the area where you groom yourself, so why not make it the most attractive one. Have a walk-in closet or vanity. Choose whatever suits your style.
Mirror- What do you do the most when you get ready? Of course, checking the mirror again and again. Choose a full-length floor mirror or a wall mirror that would satisfy you to approve your look before you leave home.
Entertainment zone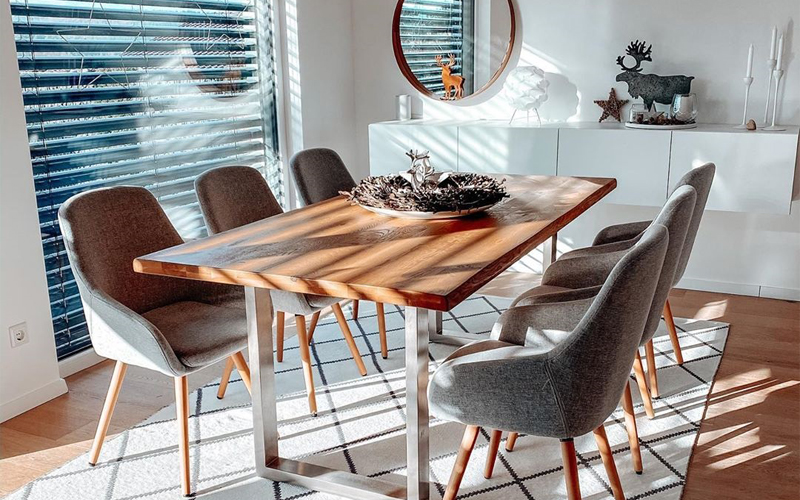 Get your self entertained by incorporating these elements into your space.
Dining Table- You don't need to have a separate dining room to booze up your space. Have an elegant round table or a square one where you can dine-in easily and entertain your guests.
Bar- Be a great host by having a separate bar space for your entertainment zone. Incorporate the trendiest bar setup by getting a bar cabinet or a bar cart. Get your home party-ready by having your favorite liqueurs and mixers.
Dining Chairs/Stools/Bench- Make your place fun and vibrant by mixing and matching different styles of seating. I will surely make it lively, cheerful, and uplifted.
Working Zone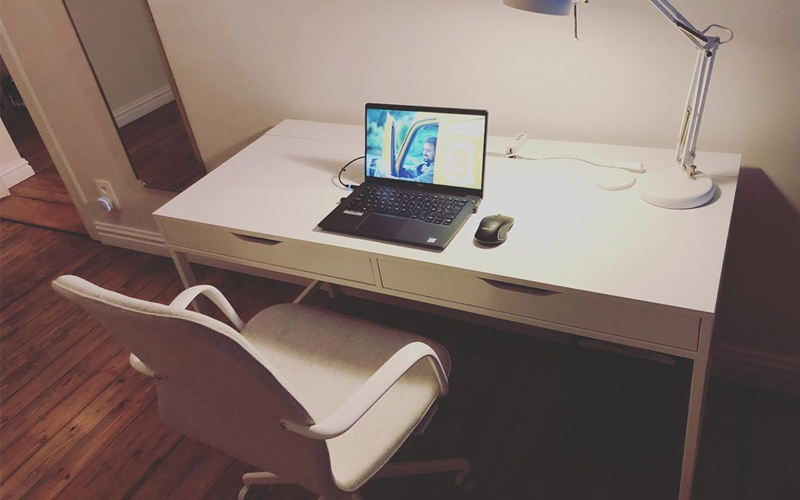 If you are a workaholic and want to create the best working environment in your home itself, have these items in your apartment.
Desk- Have a place where you can tackle your to-do list in the best possible way. Have an organized desk for your space with your laptop and notepad placed on it. Pay your bills, answer emails, or do your pending office work in a nice peaceful manner.
Bookcase- It doesn't have to be boring if you are imagining so. Keep decorative baskets and boxes to keep all your paperwork, files, and documents.
Desk Chair- Have the most comfortable one as work can be quite tiresome. Choose an accent chair that is flexible and stylish at the same time.