Deciding how to design and adorn the house can be a bit tricky. There are so many aspects to look into when decorating any space. You need to put things that make the place resonate with your personality. One of the easiest ways to adorn any place and make it resonate with you is to invest in some astonishing statement pieces. These pieces bring something new to the room and help you make the interiors of the room a little extra. You can get as many statement pieces you want to add into your space and adorn the room.
Take a look at the list of statement pieces you can add to your interior or the ones you can use to set the theme of the room.
Hammocks or hanging chairs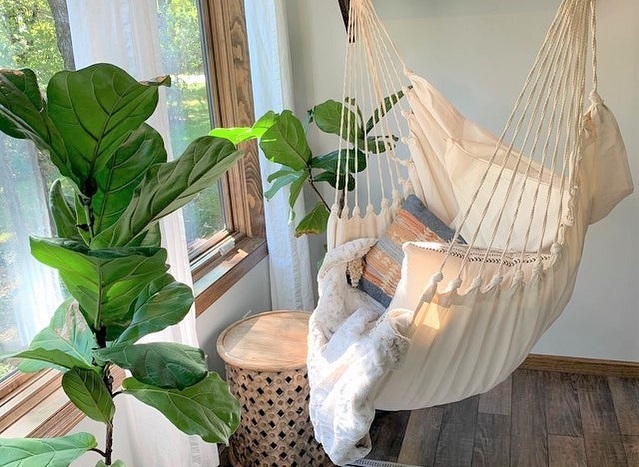 If you are someone who loves being cheerful and enjoying the moments then this is the décor element for you. This hammock or hanging chair adds a new level to the interior of the room. Usually, hammocks are installed outside or under some shed. Here you can install one indoors. If you do not wish to install one or you find it tiresome then you can invest in some beautiful hanging chairs. These chairs add to the uniqueness of the interior and make it cozy and comfortable too. You can decorate the chair with some cushions, throw set, and can also put some fairy lights around it to create some soft vibes.
Decorating a nook with a bookshelf and some seating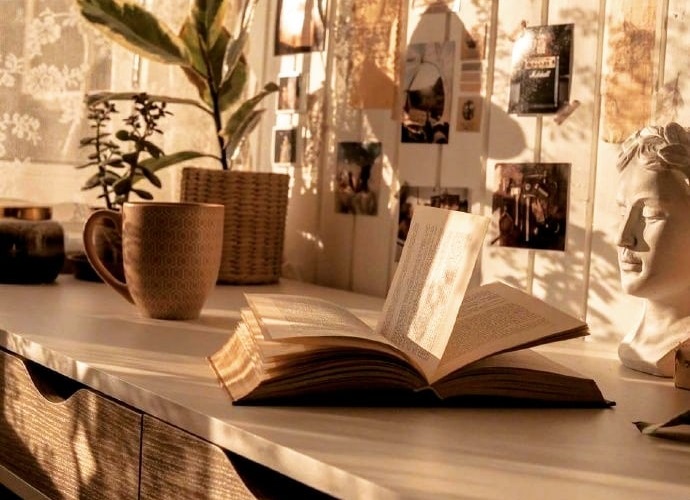 You can decorate the nook of the room and convert it into a personal library with all your favorite books and items. Select a corner of the room and add a bookshelf there. Place all your fav books and stuff there. You can add chairs and ottomans or puffs there as well. Here you can spend some alone time and be comfortable. This is an ideal place for you to have some time to read your books. You can make this reading gallery in the nook of the room or can even put a bench near a window where you can watch the outside view and enjoy the fresh breeze while reading. This is one of the best ways to clear your mind and be relaxed.
Vibrant colored furniture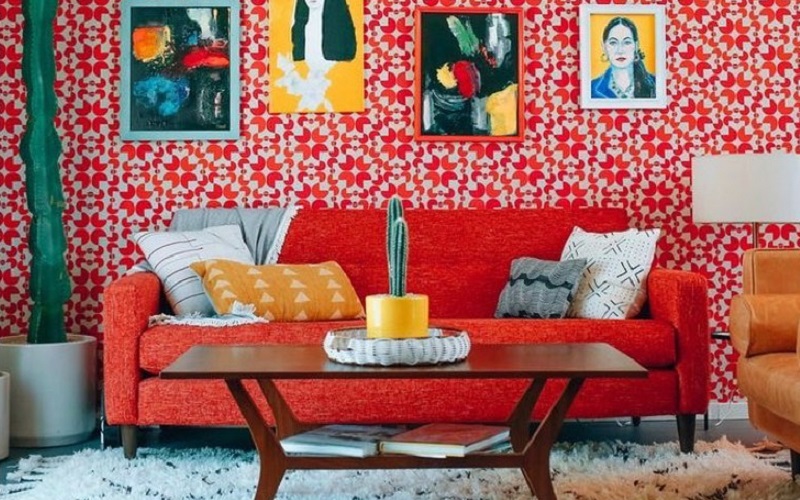 Vibrant and bright-colored furniture are now becoming more popular these days. People are now using a lot of vibrant colored furniture such as sofas, chairs, puffs, and other stuff. This adds a new layer to the interior of the room. You can add new colors to the room by adding some of the above-mentioned. If you feel that the room lacks some color and depth then you can just add some bright-colored chairs or couch in the room. This makes the interior fun. You can make it the main focus in the room and set the theme according to the furniture. You can match the rest of the interior with the bright-hued furniture.
Extravagant lighting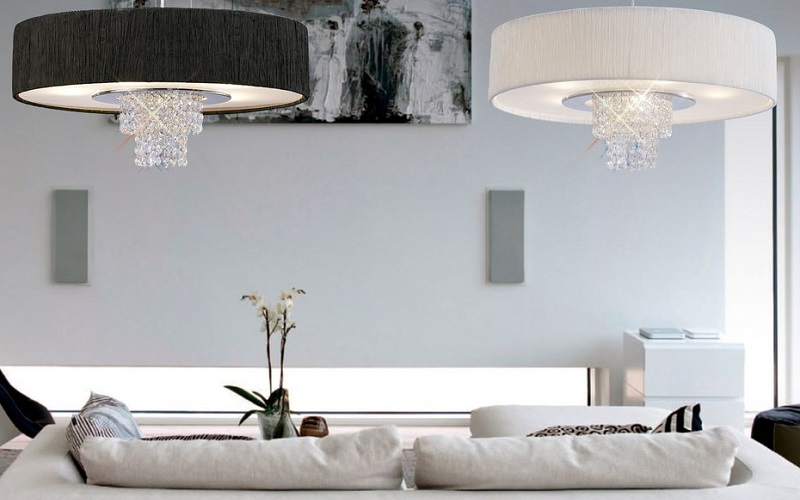 This one is one of the most common statement pieces of all time. An extravagant light such as chandeliers, lampshades, and others. They make the room bright and shiny. Chandeliers such as some fancy ones are one of the easiest ways to create an elegant and luxurious vibe in the room. They are extremely beautiful and make the room look alluring. In the present, the chandeliers have changed a bit with the introduction of technology to them. You can get chandeliers with LED lights that can change with remote control and even a Bluetooth speaker that can play whatever song you wish to. They are an excellent stamen piece to install in your house that can not only provide you with bright and vibrant lights but also entertain you with music and looks fabulous in any room.
Be a little bit extravagant and spend some bucks on these statement pieces to make your house resonate with your personality and vibe. Statement pieces can be humongous and unique or can be simple and exceptional. You can decorate your place with whatever décor elements you like the most. The place should justify its role of making you feel comfortable and making you feel at ease whenever you are in your house. You can choose from a wide range of décor pieces that can work as a statement piece in your house. Choose or get inspired by the items that are on the list and decorate your space with them.