Curtains are an inevitable part of every room of your house. The interiors of your house can never be completed if you don't instill the most awesome curtain designs in it. They make your place more functional, charming and stylish. You can easily incorporate them into different spaces of your house as they are available in an uncountable number of designs. Get creative and install them according to the different needs of different rooms, placing them at various angles, suiting to specific lighting needs. There are several interesting, clever ways to add to the overall aesthetics in the most effortless way possible. Read on to learn some awesome ways.
Experiment with Geometry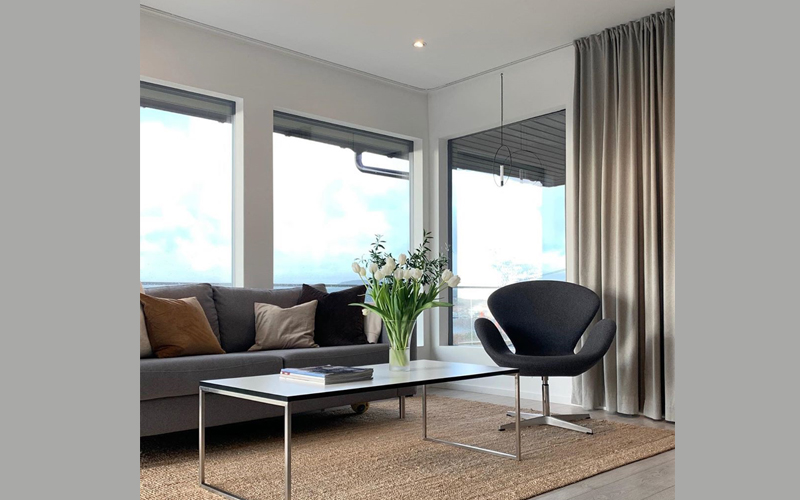 Whenever the idea of hanging curtains come to your mind, you always picture them in a straight look that goes over your windows. But that may not be the case all the time. You can get creative with your space by hanging your gorgeous curtains on the slanted walls of your living room space. Create a multi-tier design by having curtains that adorn the walls as well as go up to the ceiling making a unique style statement.
Another great way to create a fantastic look for artistic spaces like a boho-style loft is to have curtains in a way that extends up to your ceiling. They add a soft, cozy and a romantic vibe to your place making it look all more stunning and elegant.
Add texture to the bedroom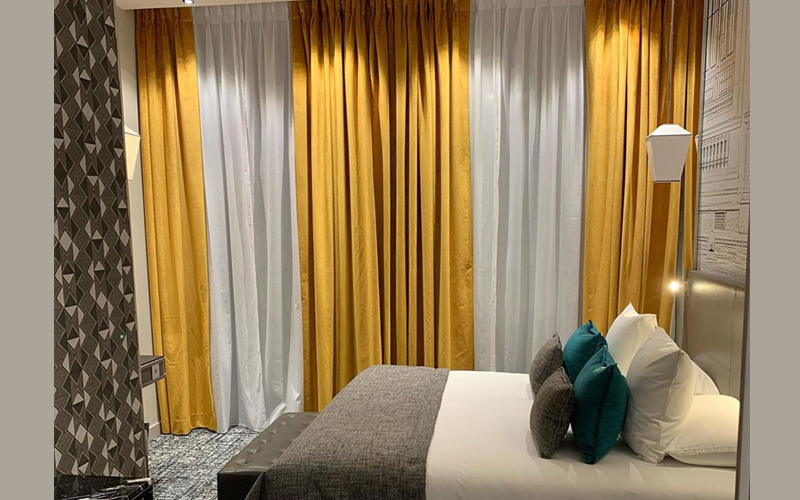 Now if you are looking out for something interesting and playful for your bedroom, we have something that might grab your attention. What you can do is have an interesting set of curtains that could be hanged behind your headboard up to the point where your bed starts. It can be one of those awesome ideas if you perfectly pair it up with your bedsheet and pillow design. The lush curtains would help you to add that romantic vibe to space. Just focus on putting up lighter shades to add to the deep texture that would fit in with any color scheme you put up in the rest of your room. Like if you add golden colors with light yellow shade pillows, it would look damn gorgeous. You just need to be thoughtful and act accordingly.
Have creative spacing to let in softer light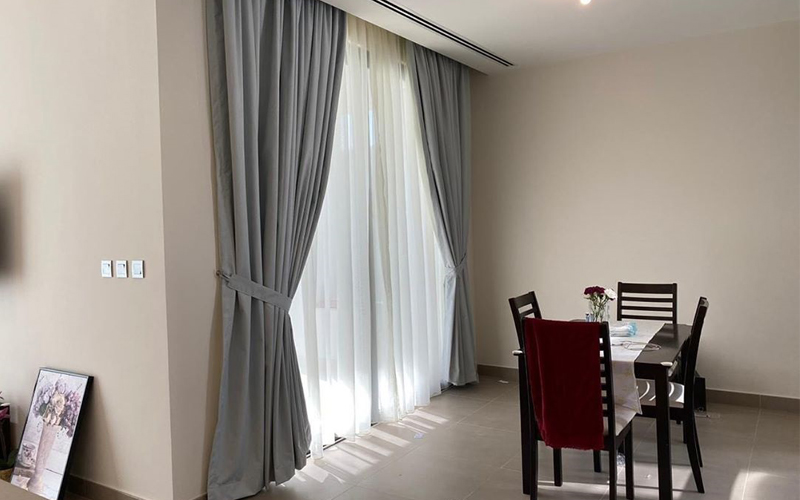 Now, this creative idea we are about to discuss is probably the easiest one and that would require least of your effort. You just need to have an idea about how you would space your curtains efficiently so that they could help you let in the optimum amount of light you need for your space. Hang curtains in spaced intervals to bring in light that doesn't overpower your space as well as doesn't make it look dull at the same time. Have the best of both worlds by following this method. Create an organized design that is stylish and elegant by having curtains at the corners of the windows spaced beautifully. It would make the whole look all more stunning and attractive.
Add accent colors to your curtain designs
Again, one of those great ideas that would add to aesthetic value. Just pick a bold color for your curtains to add that lacking charm. Match it up the overall color scheme of your room to have that perfectly blended stunning look. Like if you match deep cherry red curtains with the red accents of the room, it would definitely look gorgeous and elegant giving it a classy appearance. You can even create a beautiful contrast if you want. Keep in mind to first pick the color of your curtains and then work out different shades for the rest of your space. Add a subtle wallpaper to further enhance the aesthetics or have some small accent throw pillows.