Do you have an empty space in your room? Does it feel like something needs to be changed? If yes, then this is the perfect place for you. We are here to provide you with the things that are great for the negative spaces of your room. Also, you can add the perfect kind of things that are really great for the people who want their room to look the best in terms of every aspect. Hence, you must check these things out for the best looks of your home and precisely, the empty spaces.
Also, you will find many answers to your queries about how to look for the perfect things that are great for the looks of the negative. Sometimes, the negative spaces can create a very uncomfortable environment around the room. Also, the most important thing here is basically that it is quite significant to add something in that empty else it will give the perfect kind of look to the room. Hence, here are the Ridiculously amazing things to add to the negative space of your home.
Statement Chair
If you want to add a stylish approach to the empty space, then you must go for the statement chair. The practical approach towards the negative space in your home will make the perfect way to fill it and also adding a chair is the best thing you can do to the room. And this is because adding a chair would make a space for sitting and also will give an aesthetic vibe to the all-over room. Hence, you can definitely consider the statement chair if you want to add perfection to your home or room. You can also add some lamps or vases if you want to make sure about filling the empty space.
Indoor Plants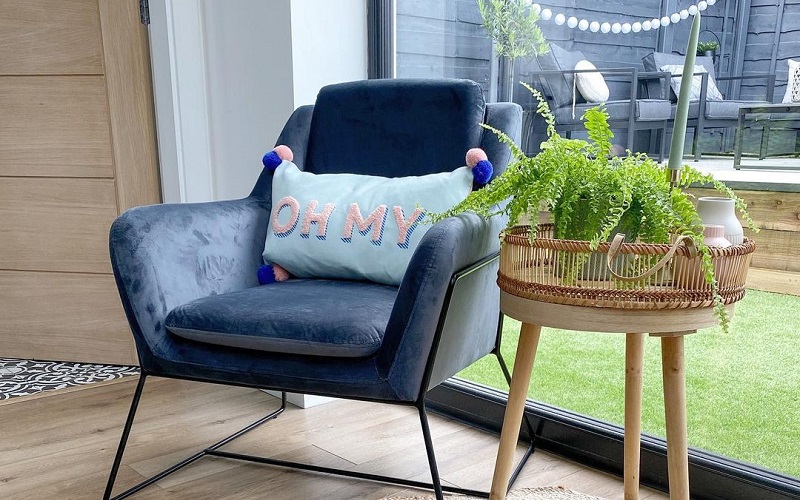 An indoor plant can be a great option for adding it into the empty space. Also, Indoor plants will give you the perfect way of going for filling the space that is emptied. Additionally, these plants, whether artificial or real, give the aesthetic vibes to a whole different level and that will give you peace as well. Thus, to make sure to add perfection in the best space in your home, then you must add these indoor plants to your home. Also, if you are going for the live indoor plants, then it would be pretty useful for doing the air purification as well.
Artefacts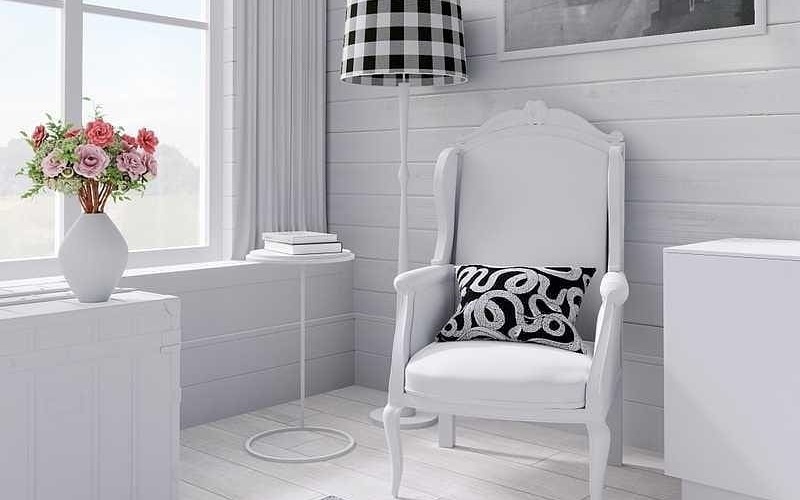 Artefacts are also one of those things to add to your empty space, that it gives the perfect vibes as well. Moreover, you will find a lot of options in the world of decorative artefacts. This is basically another method that works really well to fill empty corners. Artefacts and ornaments are long thin objects that can be casually put into the corner. These may include vintage things or artefacts such as spears, statues, and masks. And also, you can add the other paintings as well in your room where ever you see an empty space or wall.
Home Library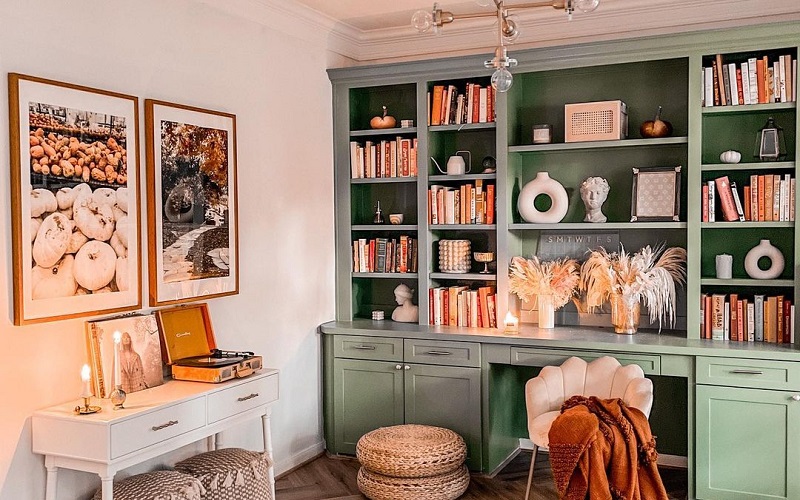 If you are out of ideas for the perfect utilization of the space, then the best idea is basically to add the bookshelf to that negative space. You can definitely make sure to build the perfect bookshelf for yourself then you must go for it. It will surely make you go astonished at how this bookshelf will look so much beautiful. It is the best way to use the space that is emptied and also reading books will increase your knowledge as well. And moreover, there are many bookworms here in this world and they need to read the books and hence, this idea is great for those who are precisely book worms.
Thus, these were the basic things that are great in terms of creating a perfect area, that is basically covering the emptied space. Also, all of these things are definitely options that are you can choose any sort of thing you want in the empty space of your home.