Having a single giant or small room really needs some work to look functional. People do hesitate to move into such apartments and sometimes we just love the locality, the safe neighborhood that we wish to stay there no matter what. So we plan to compromise in one of the space a home need like the dining room. Because we love to have people over we are left with the living room couch to work with for the serving. This makes the living area all the more clutter. Therefore we are going to help with a few ideas that work like magic in a single apartment.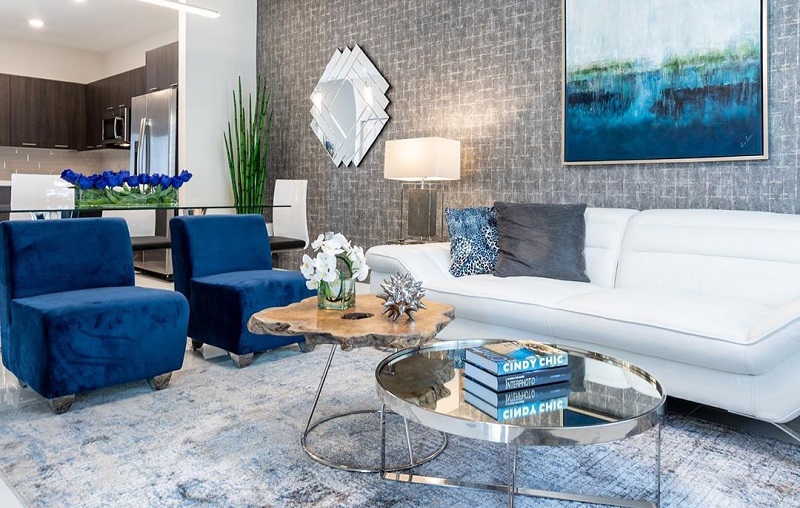 Furniture
There is literally a variety out there for small spaces furniture these days. The convertible sofa bed is one of the earlier foundations as well as the Murphy bed. People you need to get one of the two if you want to have a three-piece room. I suggest going for Murphy bed is a better option than for a convertible sofa, as you get to have a full-length mattress, which is extremely necessary for sound sleep. Talking about the dining table and the coffee table get into asymmetry here you need some storage go for the trunk look coffee table which gives you space to store, and a lovely round shape dining table. You must keep foldable chairs if you get some cute pieces.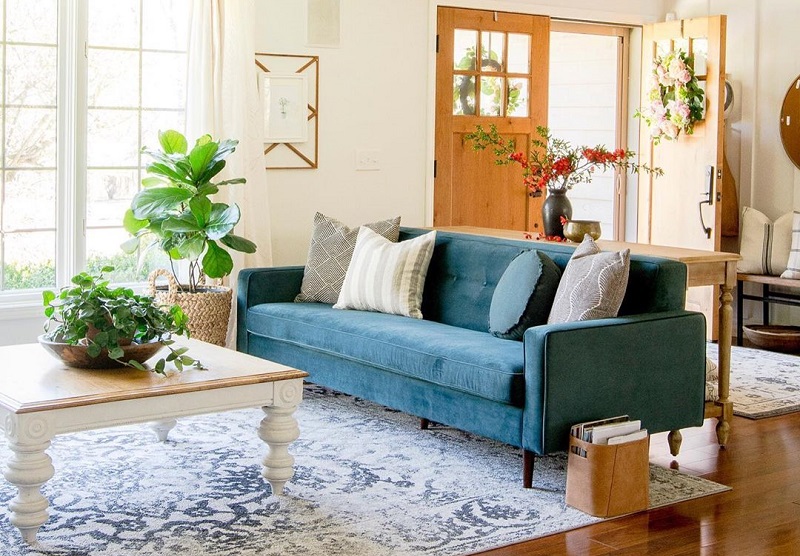 Sofa/ Couch
Getting a full-size sofa is not what we can get in here, but we can play with the width if not the length. Therefore get a personalized sofa or really find a piece in the market that will be short in length and big in width. If you cannot find it then you can go for customized cushions and place them on a normal two couch sofa. Other than that you can add an accent chair or lounge chair in the corner if you like, otherwise stick to normal small poufs. And if you can get an L-shape sofa just go for it.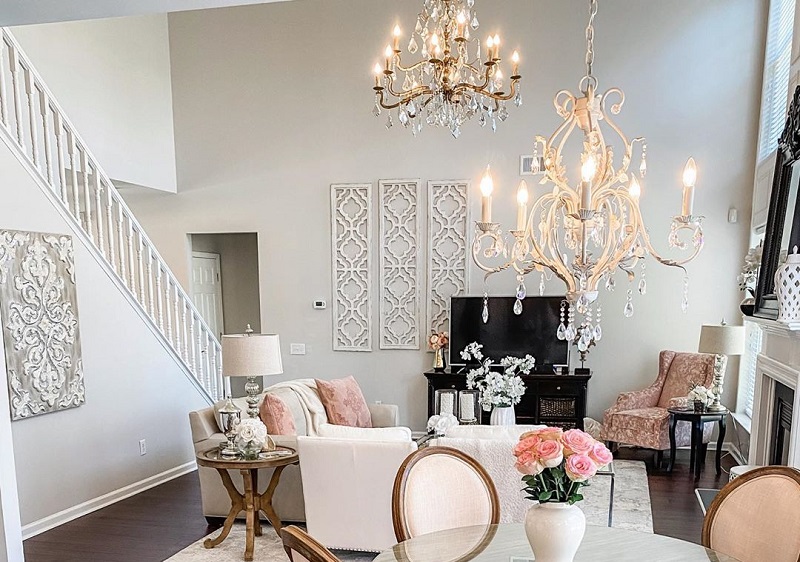 Chandelier
Having a small place doesn't really mean that you cannot play with big items. We need to have a chandelier and what a better place than the kitchen. Getting super shinny but not glittery or crystal chandelier, there are so many modern designs chandelier that people love to work under and also enjoy their meal in the breakfast nook. We all know how we eat our breakfast on the kitchen counters and not on the dining table. Who has the time in the morning to pick the meal walk to the dining sit and eat like a lady?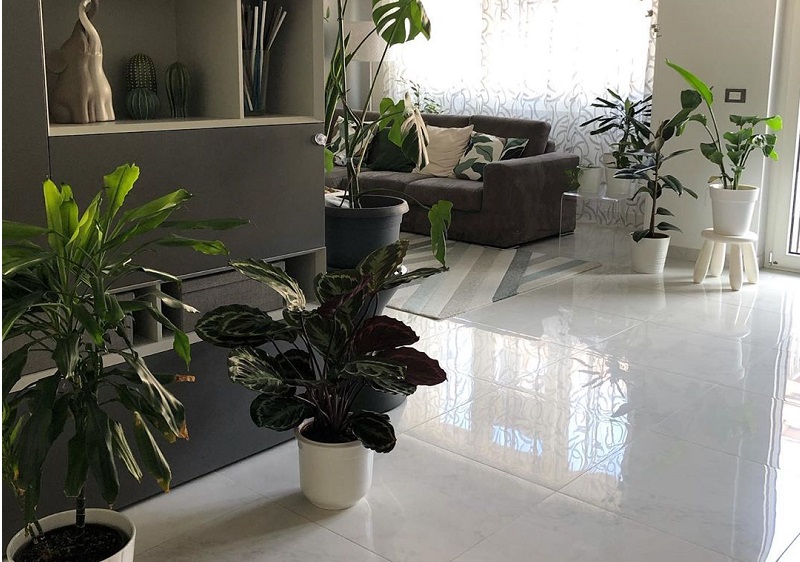 Plants
No matter where you live, you need to have plants to give a sort of greenery to space. Green colors look really charming in homes especially when it's the work of plants. You get so many varieties of indoor plants also called oxygen plants. Install them in various shades of green. You can add them to the couch side table or hang them above your bed or place them near the window, anything can be done. Just go for it and see how your room will be bloomed up with their subtleness.
Add Glam
Adding tiny decoration objects really makes the room feel like a home. Since we have played with furniture in a big way to establish symmetry we will work with some small decorations. There are crystals, photo frames, and small succulents. These look cool hanging on the media unit or the side table or the coffee table. Other than that you can find some small key holders in cute style.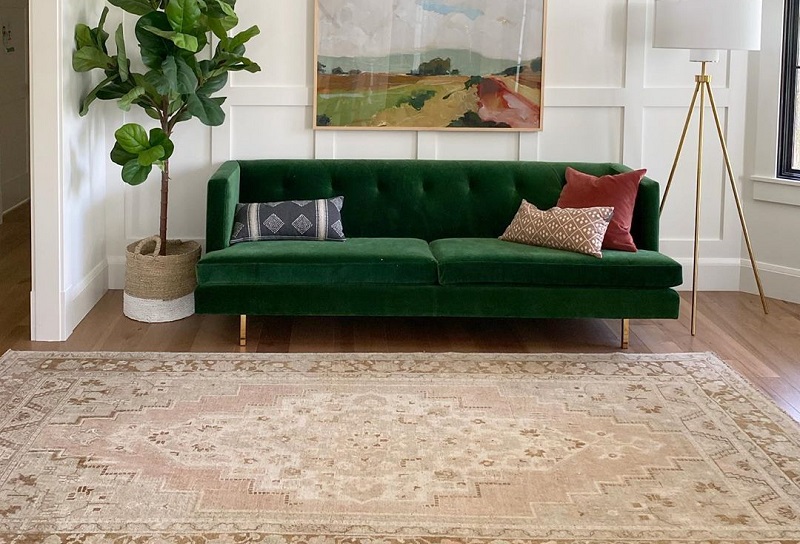 Rugs
These are so important parts of a person's room. Having woolen fabric rugs add so much warmth and coziness to the room. Therefore you don't have to go for a too heavy big rug, small rugs suffice the look. Be sure to add these not only to your living space but the kitchen as well. So that your morning barefoot coffee making is pleasant.