Home decor has so many dimensions today that one cannot even imagine. It has so many divided categories and horizons like the living room, bathroom, bedroom, garden area, kitchen, pool and all these are further elaborated. This means that home decor is not just about one particular space. It is a complete package and therefore, everything needs to be taken care of. Kitchen decor is also a part of home decor and we all will agree that it is one of the most important areas of our home as well. Designers have curated so many lines in kitchen decor ideas and the list is endless. There is a lot of scope for mix and match, color tones, quirky furniture, patterned tiles, shelving techniques and whatever you name. Everything is a part of kitchen decor and does it look beautiful? Well, it looks amazing! You can explore a lot of decor ideas and build your dream kitchen!
With so many designs and decor ideas to choose from, we have picked some of the most creative ones which you can add to your kitchen designing. Trendy kitchen makeover calls for quirky and playful ideas instead of streamline colors. Have a look!
Open displays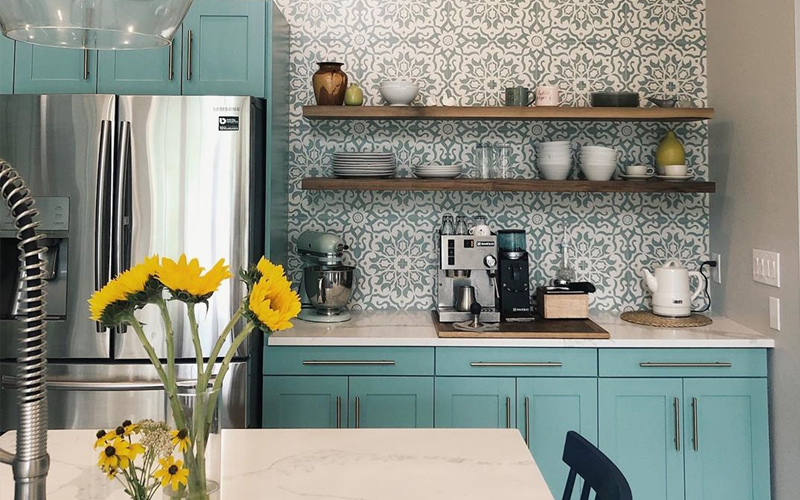 Gone are the days when shelving was concealed and each utensil was kept in the cabinets. The modern-day kitchen is all about showing what you got in a creative way. If you look for the latest trends in kitchen decor, you will notice this designing almost everywhere. This type of shelving is not concealed or the essentials are not kept behind cabinets. Instead, they are kept in an open and breathable display. Pick slabs of hardwood or glass shelving for the perfect display. You can place your fancy crockery on the shelves and create an artistic look. You can even look for quirky shelving with colorful patterns and prints.
Colorful Upholstery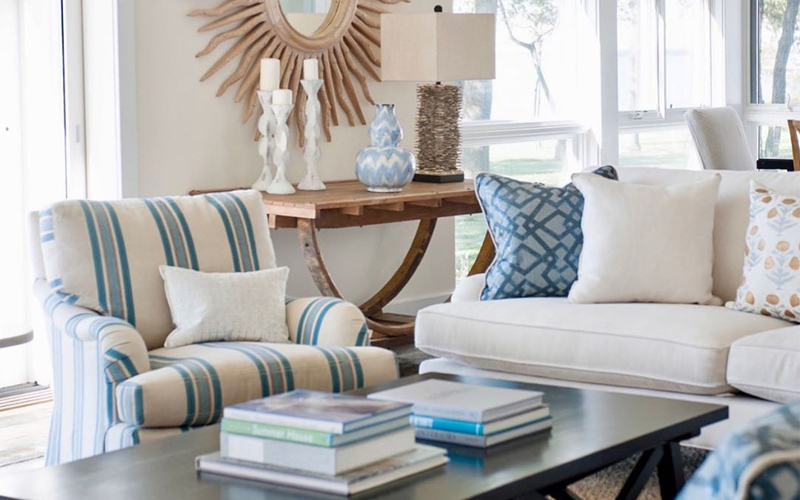 Upholstery is basically regular furniture with cushion seating in thick fabric or springs or webbing. It looks gorgeous because of designing and color options. Furniture should not be limited to the living room and drawing room alone, it should be a part of the kitchen for all the right reasons. Firstly, it adds a bit of artsy vibe to the area and secondly, it has utility. Upholstery in colorful designs and tones like electric blue, fuschia pink or bright yellow are great options for kitchen furniture. Go for bistro chairs and have them installed right near the slab. Enjoy your meals and have fun!
Vintage Lights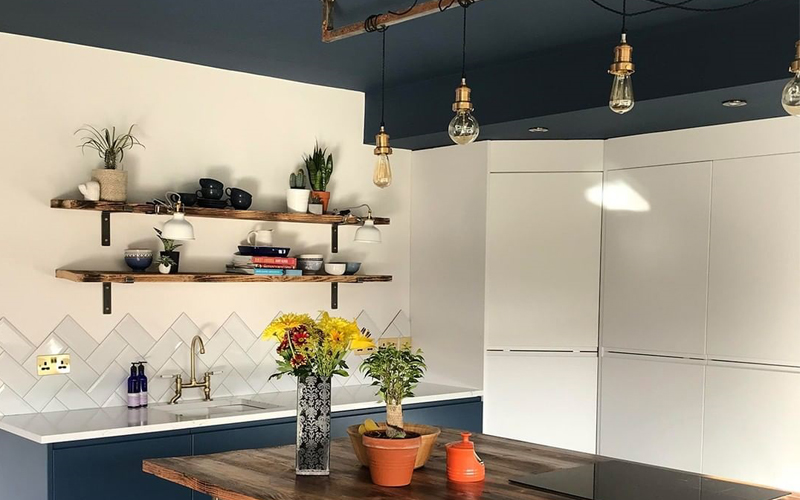 Lighting plays a prominent role in every area of the house. It provides the right amount of illumination and gives definition to the area. It also highlights the pieces that we have displayed in different areas of the house. With so much utility and design, lighting has become very popular today. You can choose a variety of it like a pendant light, track, and ambiance. But vintage lighting has its own charm and no matter what, it will always pass the test of time. Look for lighting with metal base and gold or rust color. It has that vintage touch to it which will make your kitchen look like a classic art space.
Quirky Cabinets
Cabinets are another thing that cannot be avoided in a kitchen. Although open shelving is a thing but cabinets are still important. If you don't like them much, go minimal. But whatever you choose, let it have a tint of your personal touch. Rush through your mind and curate different patterns that you can have your cabinets in. Go floral or geometric, nude or electric- whatever you like! But don't let it shine too bright. Balancing is the key so make sure you pick the right pattern and color scheme. These quirky cabinets will make you love the kitchen even more.
Signboards and graphics
Another feature that makes the kitchen area stand out from the rest of the house is the use of graphic art, paintings, and signboards. Look for creative signboards that are meant for kitchen area exclusively. They add character to your space and pose a very welcoming vibe to others. The graphics and artwork are also a great option. Look for abstract art paintings or even antique pieces that will stand out in the subtle vibe of your kitchen. These will definitely attract your visitors and make you look like the creative head of your house.