If you want to change the look of your kitchen in the simplest way possible, take into consideration your kitchen cabinets. Give them a nice makeover and change the look of your space altogether. What we are saying here is to paint them in the most creative way to add drama to space. Paint them in classic white color to add to the elegance or in a bold dark color to make it look adventurous. But before you undertake this not-so-easy task, we must make you thorough with the necessary steps you must follow to paint them satisfactorily. You must be aware that it takes much time and in case if your cabinets are not made from wood, you need to call a professional in the picture. Keep reading the space to know how to paint them step-by-step in a straightforward way.
Start small and prepare the area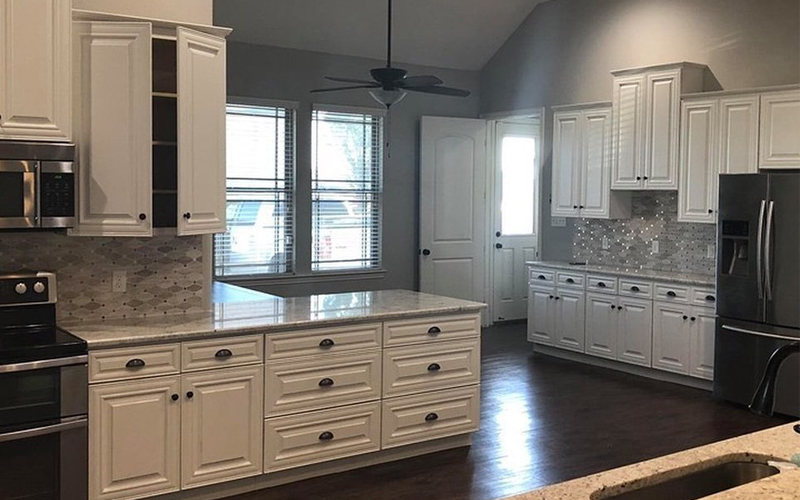 First of all, if you haven't painted anything before and undertaking this task for the first time, we must suggest you practice it anywhere else in your house. Like your bathroom area would be a perfect place to do so. Train yourself as the steps you need to follow are the same everywhere.
The most important step you must adhere to before start painting is to take care of all other things in your kitchen. Cover every surface you think is in contact with your cabinet like the countertops. Use a heavy-duty plastic tarp for the same. Consider tapping the walls and even the ceiling if they come in contact to avoid any splatters. Move the appliances out of the way you think would come in between while you paint.
Prep with cleaning all the drawers, cabinet drawers and hardware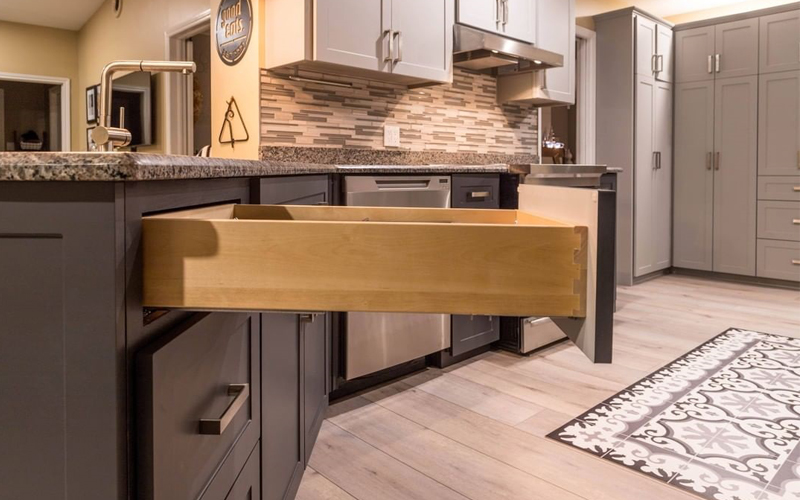 It is not important to paint it in the kitchen. Think smartly and move it to another place like your garage. Clean them with a cloth to remove the unwanted things like the grease on it, to properly make them ready for painting. It is the perfect time to clean everything as you need to remove all the hardware at this point of time. Clean them by dipping in warm water and then dawn dish soap to remove all the grime and dirt. After this process, store them in a plastic bag by properly labeling them so that you won't face any problem when you start combing them.
Decide where you need to sand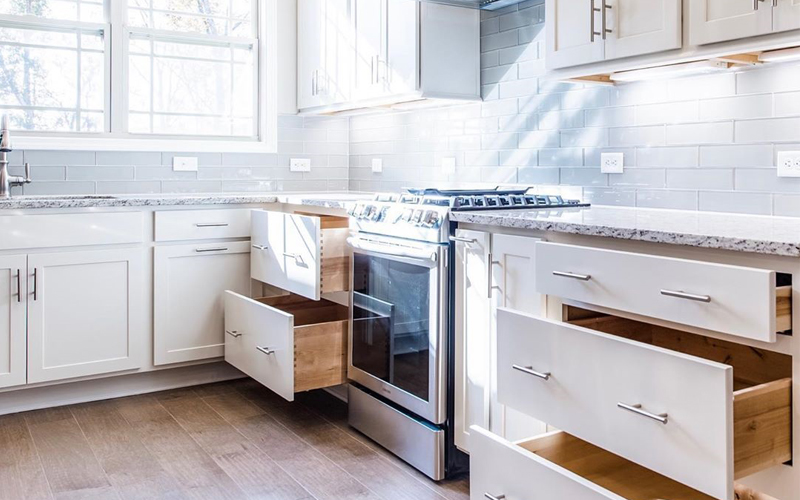 It happens sometimes that your lower cabinets get rough due to maybe frequent usage, or due to the constant closing and opening it with your foot. And you may not certainly like those holes or dents to show up after you paint it. So what you need to do is, take sandpaper and rub all the surfaces you think are spoiled to give a finished look. Cover everything you need to before undergoing this task, as may not like your entire house covered in dust after this.
Apply Primer
Though it adds an extra step to the whole process, they give an excellent base for the paint. Try this old-school method by starting from the back of the cabinet and then move to the surfaces and edges. Be careful by doing it the apt amount and not overpainting it. It is often recommended to use a sash tool or an angled brush.
Then apply two coats of paint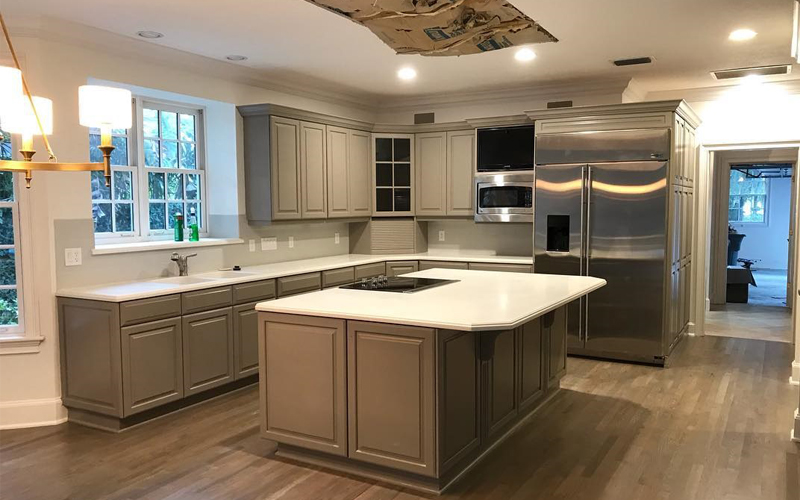 The first thing you should do is choosing the right kind of paint. Try to pick a durable semi-gloss or gloss as it is resistant to nicks and chips. Whenever you apply paint or primer, don't dip the whole brush into it, as it would not work correctly.