The way your house appears from the outside, mainly the front door tells a lot about your personality, taste, and style. Upgrading the front door with more trendier and inviting elements make your house appear more welcoming and modern. Painting them with some quirky, eye-catching and beautiful colors is one of the quickest and easiest ways of updating your front door. It can instantly boost the curb appeal and add some interest to it. You can find a whole range of shades when it comes to choosing the paint color for your door. No matter what your style is, you will be able to find the perfect color for your front door. Whether you are into subtle appearance or a fun and quirky styling, color options will not be a problem for you. From bright, bold colors to some really calm and soothing colors, you can pick the one that reflects your personal style and aesthetic. And in order to do the upgrade, you will just need a can of paint color, a brush, and some inspiration, and you will have your entranceway transformed like never before.
To give you some color inspiration, we have listed a few paint ideas that will add an interesting and inviting element to the front door.
Blush pink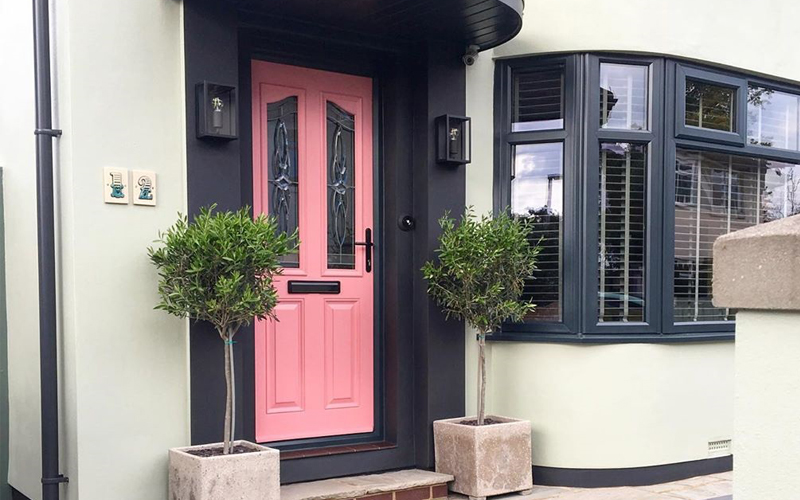 Adding blush pink color to your front door is a subtle take on boosting the curb appeal. It looks really amazing on a blank canvas, especially that comes without a shutter and front porch as it allows the blush pink front door to take center stage and do all the talking. This color goes perfectly well against white, light grey, and beige sidings or bricks. Adding pink-colored flowers to the entranceway will act as a solidifying element that will bring the best out of your blush pink front door.
Jet black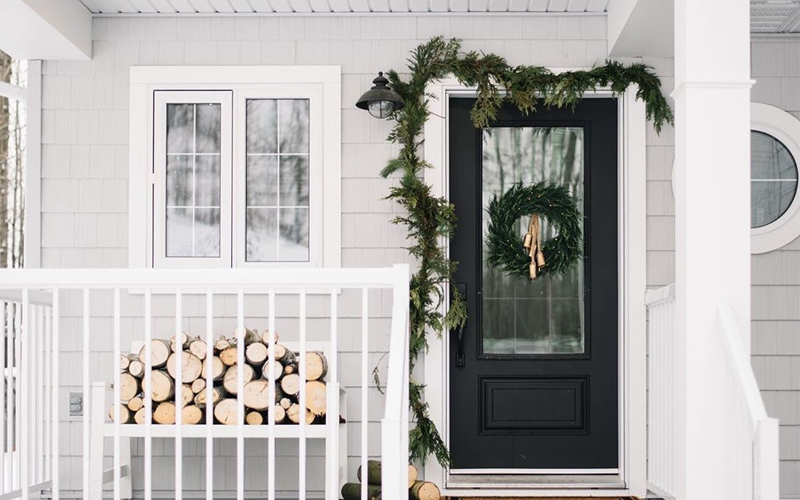 Black will always remain the timeless and classic choice, no matter what piece you are trying to incorporate it into. It is bold, distinctive, elegant, and definitely hard to ignore. There's this distinctive look about black color that sets it apart from others. However, they can make space appear dark, but there's an easy solution to it, and that is to add a dash of greenery to space by adding green plants and colored rugs to it. And when you do it against some really sweet and cool tones such as blue and white, black color adds some character to it whilst counteracting the too much sweetness of these muted colors.
Coral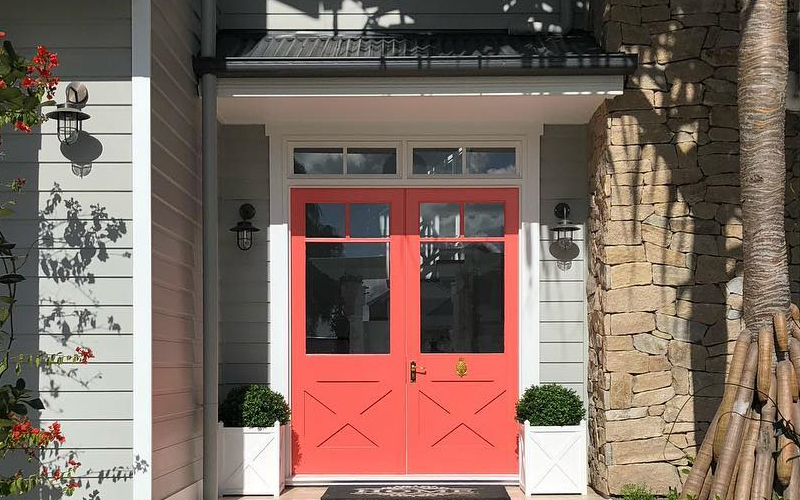 Add a pop of color to your front door by opting for this shade of orange family. We know it's quite an unconventional approach but definitely worth experimenting to bring some fun and interesting element to the outer space and make your entranceway pop out in a good way. This color works well against white and grey sidings or trims. It will help to create a very seamless flow from the outdoor to the indoor of your house.
Heritage red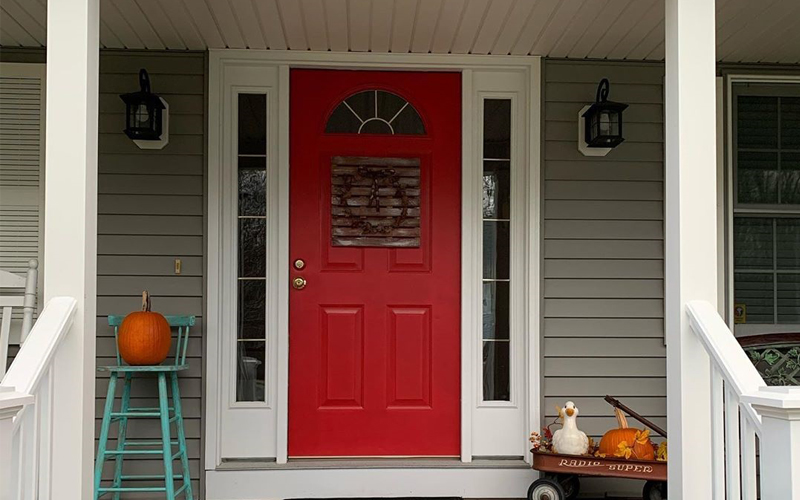 Red is undoubtedly that one color that grabs attention and is definitely a bold shade beside the color black. We know this color may not be everybody's cup of tea, but doing this paint color on your front door will be worth all the things at the end of the day. And there's one interesting fact about this color, it is considered as an early American welcoming symbol which gives the door a very historic feeling. This color perfectly stands out against muted tones.
Electric blue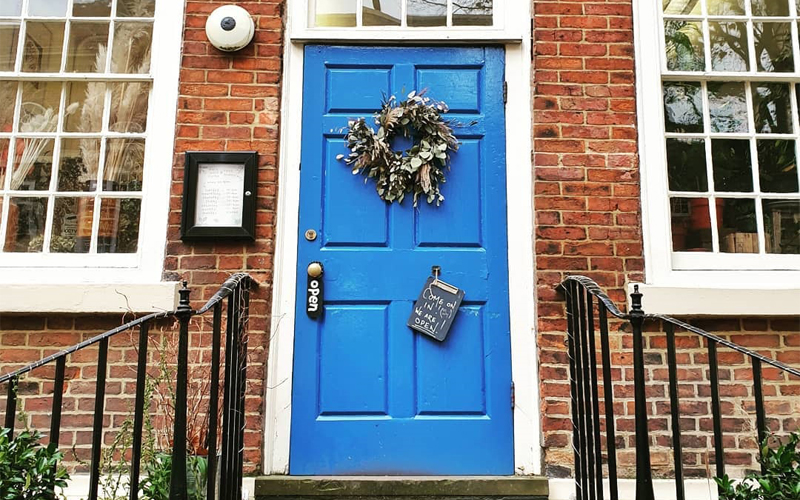 Add an electric feel to your front door by opting for striking blue shade. It adds a very tropical feel to the space and goes amazingly well for homes that are located nearby the sea. Adding this color to your front door will make your home feel very welcoming and warm, and that is what we are actually trying to achieve, so what can be better than this. This color will go well against a white color palette with a dash of greenery to it.