There's no denying the fact that your surroundings and the ambiance play a vital role in deciding the vibe of the room which directly or indirectly can affect your mood. Especially when you are dealing with office space, it becomes extremely important to set the right environment and vibe in the room to help you become more focused towards work, in short increasing your productivity. Having the right elements is the first step to create a perfect office space for you. And those elements can be anything, from decor pieces to some natural elements like lighting, everything contributes its part to help in bringing space together and make it look and feel perfect in every way. Be it your house office or your workplace, changing a few things can do the trick for you regardless of the size of your office space. A workspace that is full of energy, inspiration, and motivation can easily help you in increasing your productivity 10x more. So why not incorporate some changes to the office and make it a happier, healthier, and productive space while you can.
Listed below are a few decor tips that will make your workspace feel more productive and comfortable in no time.
Good lighting is the key.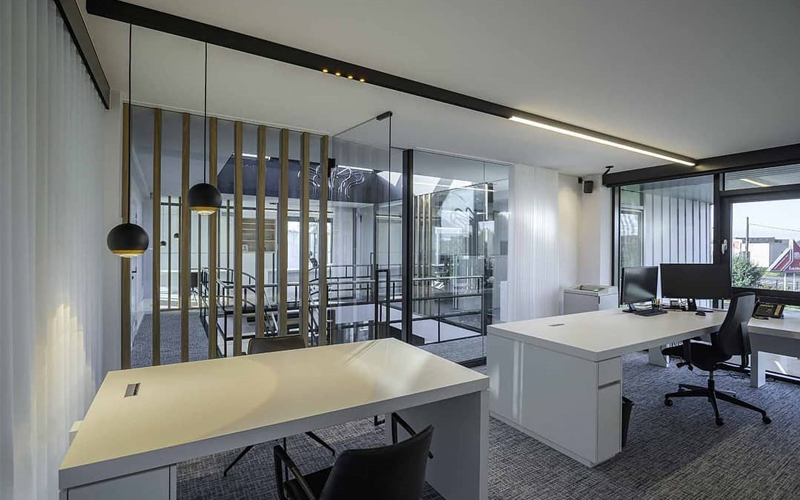 Be it in the form of artificial lighting or natural lighting, having good lighting is an extremely important factor to consider. It not only helps in boosting your energy but also puts less strain on your eyes, which can be caused due to reading in low lighting. Maximizing the lighting can help in making your space look brighter. Take full use of natural lighting if your room comes with one by using sheer and light fabrics over the window. And in case you cannot make much use out of natural lighting, then opt for bright white bulbs, and you will instantly see a big difference in the way your office feels and appear.
Go minimal way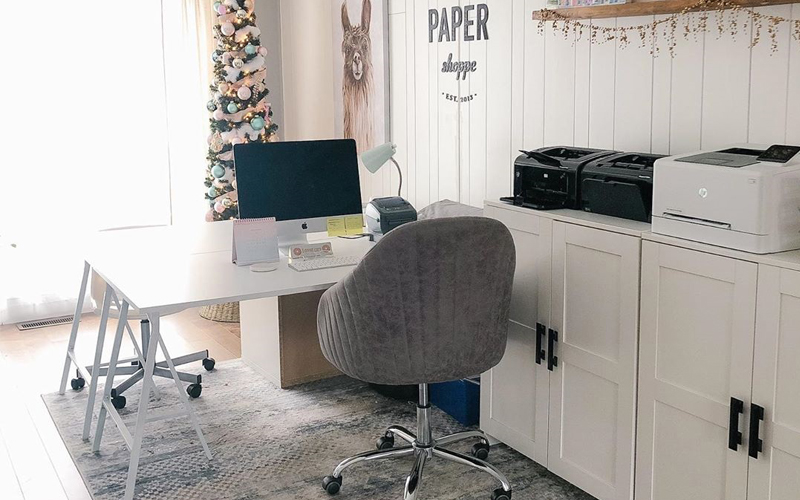 Sometimes keeping things minimal is the right way of doing your space. Especially when it's your office, there's no such need to go all the way with decoration as it can easily make your office appear very cluttered and messy. And that's surely not the way your office should look like. A minimalistic look feels no less than chic and inviting, also, getting things done in a minimally decorated space becomes a lot easier. So keep your office simple and clutter-free to create a healthy and happy space to work in.
Get inspired by colors.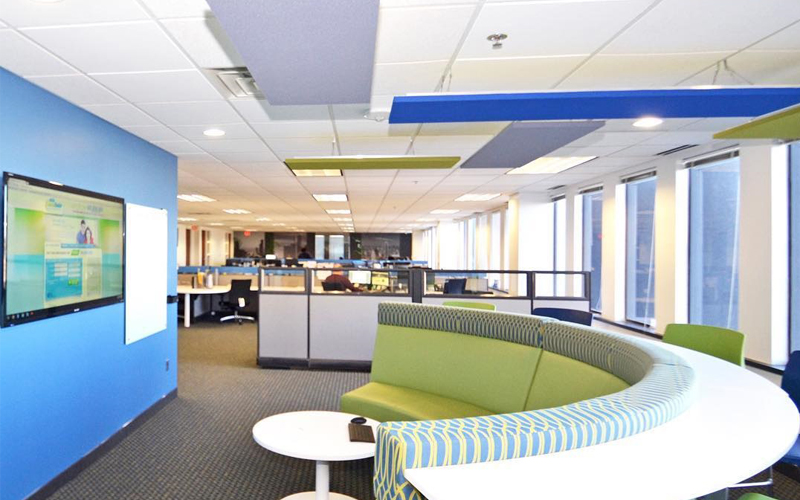 Colors can be a great source of energy if used the right way. Incorporating some inspiring colors to your office can help in improving your productivity like nobody else. Colors can easily affect and influence your mood and productivity, so why not put them to best use when you can. Every person has different preferences , likes, and dislikes, depending on what all shades help in bringing the best out of you or you personally find to be very soothing and motivating can be your best choice. However, some colors like yellow, blue, green are known to work wonder for your creativity, mind, and relaxation.
Motivational messages can keep you going.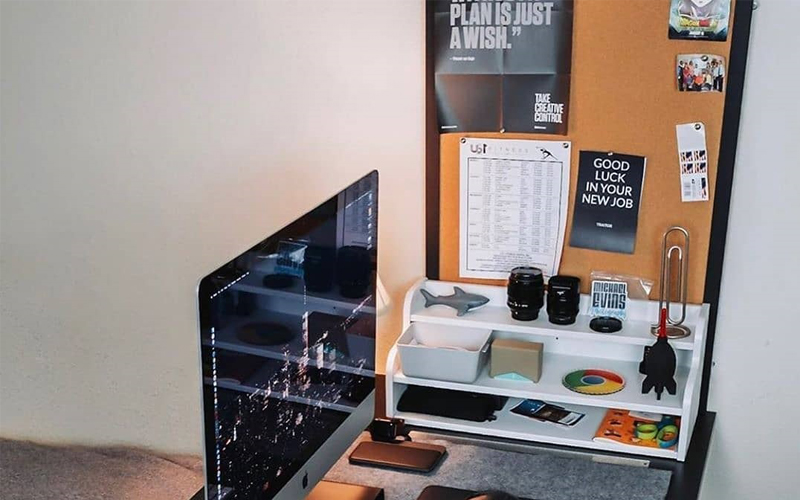 One of the best and easiest ways to work up your office space is by adding some motivating messages and phrases to space. Just when you start feeling uninspired and look for something to add to your boring workspace, without any doubt, these messages can prove to be the safest bet for you. And trust us; adding them to your office can affect your productivity and daily outcome in a good way. So add your favorite inspirational and motivational messages by getting them framed on the wall just where your office desk is placed.
Bring some life to space with greenery.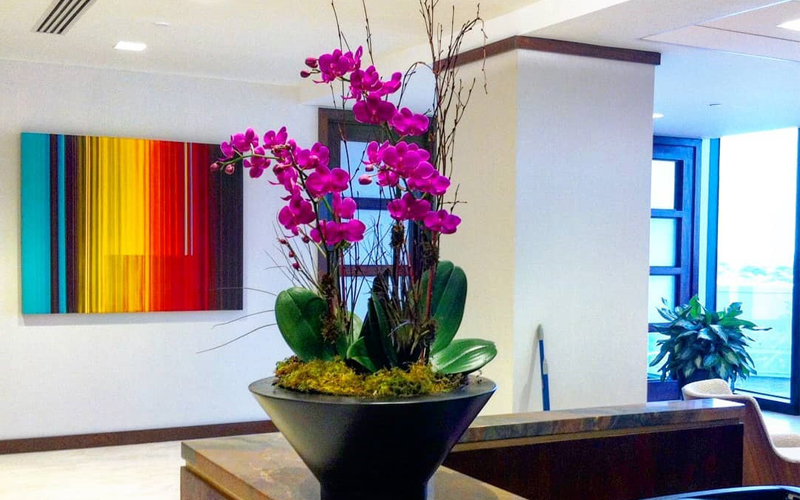 Adding nature to your space can help in a number of ways. Number one being it helps in creating a very calm and soothing environment that can help in keeping your mind and body in a relaxed state. There is a variety of easy to take care plants that you can use in your workspace. Position them in a place so that they can easily be viewed from your desk, or you can also place them nearby natural light. Plants are one sure way to bring in the good vibes to office space, and doing so will definitely help in increasing your productivity.