Moroccan style décor has high popularity in the interior décor field, when it comes to traditional stylish home décor, you can surely prefer Moorish style décor style from your home. Well modern Moroccan decor is increasingly getting is high-style among everyone with some flavor or traditional elements and modern Moroccan pieces can help to boost the Bohemian style Moroccan look of the home. This is one of the trending decor styles that help to boost the elegant and eye-catchy dramatic look of this interior. If you want to have such amazing traditional style decor in your home then you should definitely go through this trending blog and learn more about Moroccan style modern decor tips for home.
In the current time the Moroccan modern decor helps to heighten Aesthetic and appealing look of the home and for sure if you want to have something extraordinary style of decor in your home then you should definitely pick modern Moroccan style record that will help to boost the luxury and elegance of the spaces. If you want to grab more details about modern Moroccan style decor you can scroll down and grab all the details about Moroccan inspired decor.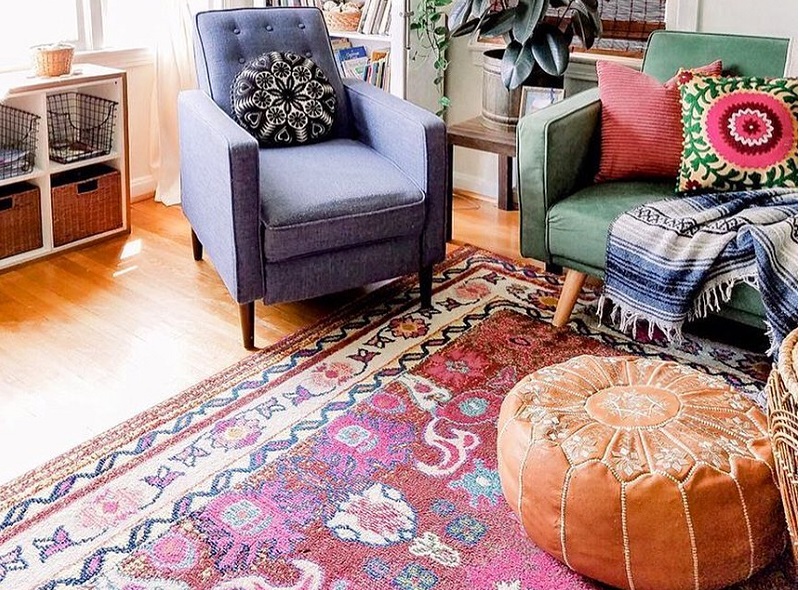 Pouf Is Necessary
A pouf is an essential item that can help to make your space look cozy and attractive in terms of modern Moroccan decor. Apart from keeping benches tables and ottomans, you can pick pouf for decorating the cozy and textured look of this space. You can keep the pouf in the bedroom living room or in the porch area to get cozy and complete space for seating. And yes for sure poufs can help to make your space look aesthetic modern and traditional like Moroccan style decor.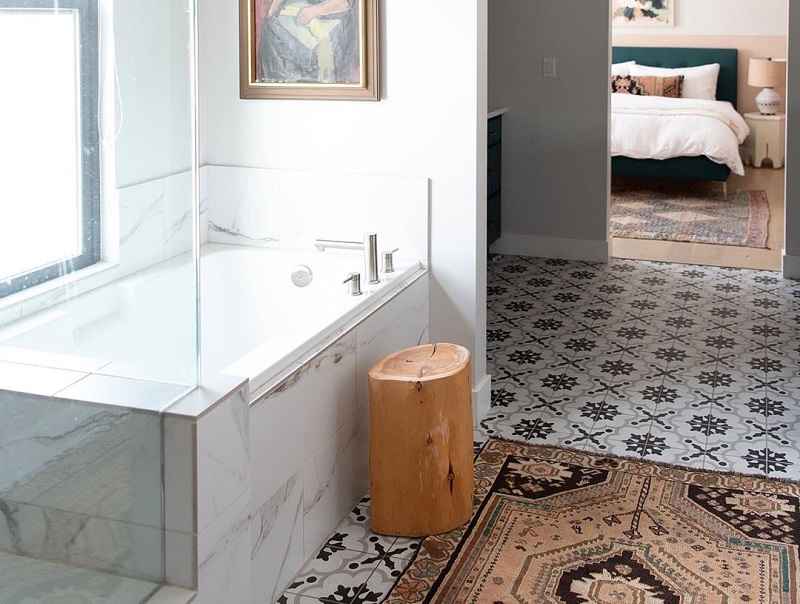 Use Of Moroccan Tiles
To boost the contrasting and authentic look of the floors and walls you can pick Moroccan traditional tiles to enhance the eye-catchy and decorative stunning look of the spaces. The Moroccan mosaic tiles come in various patterns, prints, and colors that will help to enhance the attention-grabbing stunning look of the home. For bathroom and kitchen wall you can pick attractive Moroccan styled traditional tiles for boosting the authenticity and elegance of the spaces. Thus, we are sure installing Moroccan tiles can help to grab the attention and compliments of everyone for sure.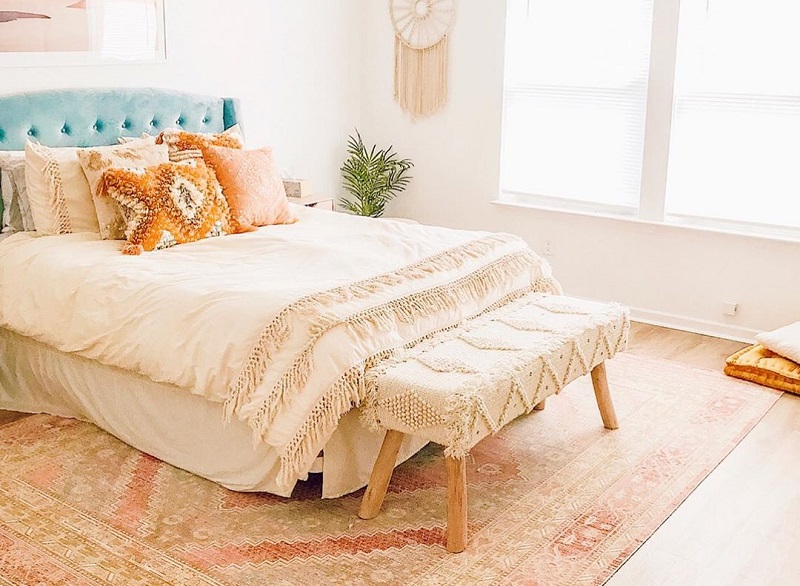 High Usage Of Patterns
When it comes to Moroccan style decor patterns and prints play an important role in making space look bold and dramatic. For soft furnishes, you can pick a variety of patterned pillows, beddings, rugs, textured bed sheets, and other variety of textured fabric for home decor. From geometric to traditional prints, you can pick all kinds of patterns for enhancing the marvelous look of the spaces. Varieties of patterns and textures will make your space look dramatic and eye-catchy in terms of Moroccan style decor. Therefore, you can surely pick the idea of prints and patterns for highlighting the modernized look of the home.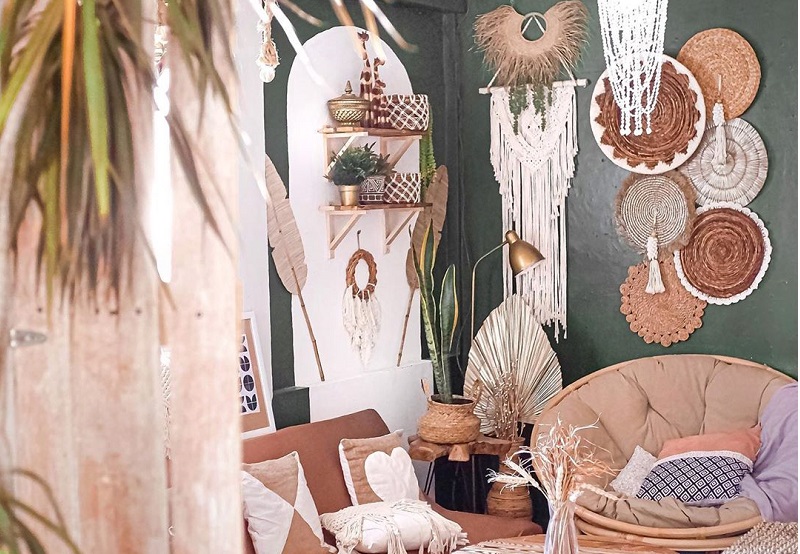 Natural Woven Décor Elements
If you want to highlight the natural and aesthetic modern decor of the home then you can pick super cool natural woven baskets, woven blankets, Terracotta pots and rattan decor pieces for decorating the Moroccan style home these products will help to accomplish the authenticity of the sustainable and stunning look of the space. To make your space look more clutter-free you can pick rattan baskets for storage also you can grow plants in the natural baskets to ensure that your home could have a natural Bohemian style vibe. Also, these natural elements will help to boost the aesthetic and comfortable atmosphere of the space. So, decorate your Moroccan style home with plants and with natural woven baskets.
Therefore, we hope that this article has provided you enough details about modern Moroccan style decor for the interior. Thus, now it's your turn to try this amazing decor tips and boost the attractive look of the home.