Do you want effortless and stylish bohemian styled décor of your home? Well, it feels overwhelmed to tell you that we are here with the most trending and amazing décor products that will help to enhance the minimalistic styled bohemian look of your space. If you are a true lover of boho décor styles then this blog can be your best friend, because this blog will provide every detail about a bohemian accessory that can lift the attractive look of your home. If you ready to give a brand new look your space then go ahead and read this amazing décor blog.
Modern bohemian décor is all about style and sophistication,   therefore if you also want to bring the same touch of the natural look of boho style in your space and our handpicked décor elements will surely give an eye-catchy dramatic look to your interior. Are you getting curious about bohemian styling tips? If yes, then relax back on your sofa and mindfully read out this article and grab every detail about modern bohemian elements for home décor.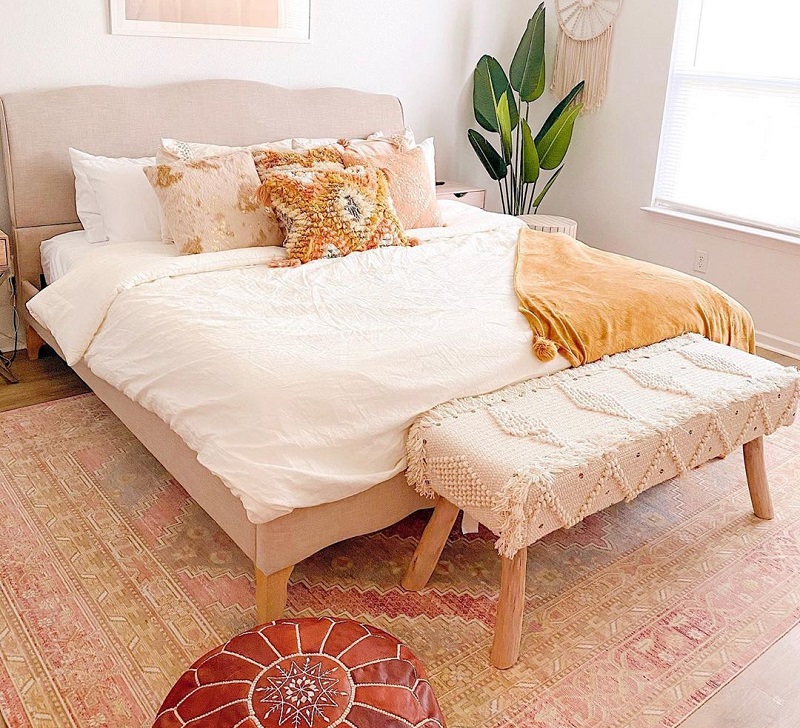 Textured Soft Furnishing
Firstly it is important to remember that Bohemian decor has a high influence of patterns, textures, and colors, therefore if you want to have gorgeous Bohemian style decor then it's all about amazing texture and styling. For soft furnishing textured pillows, colorfully patterned cushions tasseled beddings, fringed cushions, and pouf can be the best things to decorate Bohemian style interiors. Also, earthy tones can be the most excellent color scheme for having colorful soft furnishing. Therefore traditional styled designer rugs and curtains can be the most idealistic items to showcase the modern Bohemian style décor of your home.
A Pretty Hammock
The hammock is one of the best accessories that you can install in your interiors to have a relaxing spot in your space. Also, this hammock will add dreamy Bohemian look to your interiors, you can place a nice printed pillow and decorate it with tassels and faux fur and there you have your Bohemian style hammock. This hammock will help to give a nice beach style Bohemian look to your interiors. So adding a rope swing hammock can be an amazing thing in your space to boost the modernized and Bohemian style look of a home.
Metallic Starburst Mirrors
Get the modernized and sophisticated look of your interior by hanging a nice starburst styled mirrors on the walls. This artistically styled mirror will help to boost dramatic and boho vibes of your space. Also, it will help to increase the Turkish and Moroccan style look of your walls, this is one of the finest modern elements that will help to make your interior look attractive and appealing. Similarly, you can also hang other traditional styled metallic framed mirrors to have a clutter-free and stylish look of your space. Therefore try out this idea and give a new look to your modern boho home.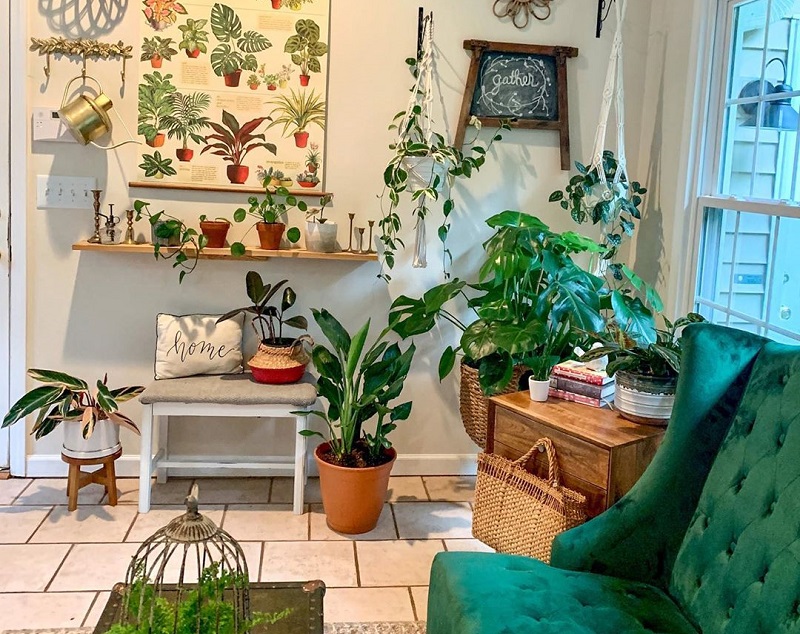 Tropical Indoor Plants
Indoor plants are one of the lively and tropical substances that could give a natural and Earthy look to your space. You can grow some nice luscious indoor plants to have an attractive and gorgeous tropical styled look of your space. This idea will help to boost a cleaner atmosphere and will offer you a refreshing and brand new look to your home. There are a variety of eye-catching and air-purifying indoor plants available, that you can grow in your rooms to have a tropical feel in your space. Also, these tropical indoor plants will help to boost cozy Vibes in your personal bohemian space.
Therefore, bring home these amazing decorative items in your home and give an eye-catching bohemian styled look to your space. Thus, now you can style your home into a modern bohemian styled interior and grab the attention and compliments of everyone.