Undeniably, social media is a great platform for anybody who is in search of some inspiration, whether for fashion or home designing, there's no such thing that you won't see on your feed. It is an era of social media and people are taking full advantage of this thing. Those chic and stylish looks and outfits aren't the only things that have been doing rounds on the social media; home decor trends can also be seen flooding your feed. And quite honestly it has influenced home decor trends in a way nobody would have ever imagined. Designers have been getting influenced, and so has the decoration ideas. With ever-changing trends, one would definitely need to keep in touch to make their space appear every bit of chic, attractive and Instagram worthy. If you think achieving that instagrammable space is far from possible, then we would like to burst that bubble of yours. It's not as hard as it may seem or sound, using a few simple and effective tricks, you can convert your space into an Instagram worthy dream pad in no time so that you can click as many pictures as you like in this beautifully curated photogenic space.
Set the mood right with lighting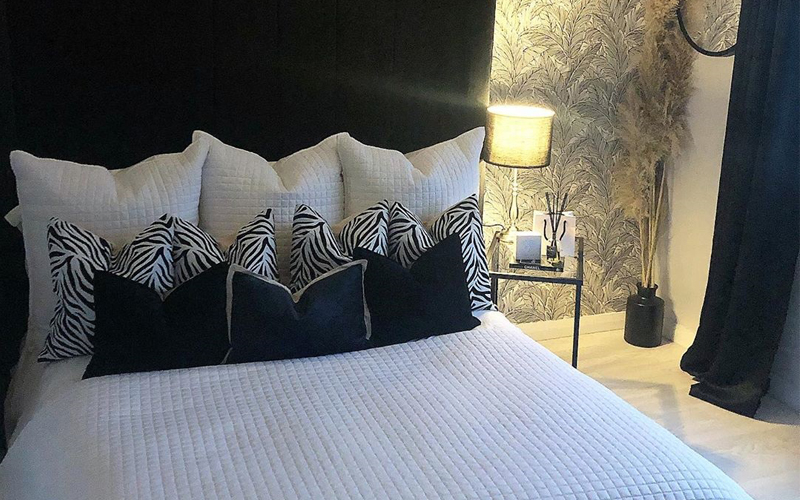 Lighting is the soul of any room. Without it, no room would look perfect or complete in any way even if you have added every single element to it. Had the lighting not been the soul of the room, filters wouldn't exist. To make your space appear Instagram worthy, it's important to create an ambience with an array of subtle lighting options. While natural lighting is always the best option, but if not present in the room, then these fake lighting options are always here for your rescue. Candles, Edison bulbs, and the very best neon lights are an excellent choice to be placed in the room. Place them on your side tables, and you will have Instagram worthy pictures in no time. And in case, your space is blessed with some natural lighting, don't forget to make the best use out of it. Don't cover the windows with heavy draperies, instead, use light and sheer drapes so that the light can easily be diffused into the room, making it appear brighter.
Plants are your best friend.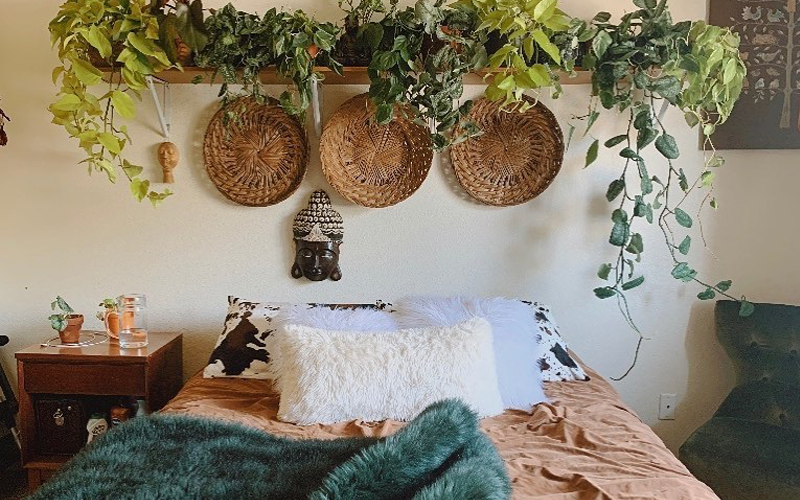 Plants are literally the best not only in terms of aesthetics but functionality as well. Bring some life to your space by adding a handful of plants into the room. Not only it will make the space appear very colorful, lively and attractive but will also help in refreshing the space by supplying additional oxygen to the room. You can choose to go with either real plants or fake plants, depending on if you will be able to look after them. In case, you are opting for real plants; there are many options available in the market that are low-maintenance and don't require much care and attention like succulents. You can put the plants in hanging containers, curated potters or create a garden of terrarium using those plants, do it any way you like.
Mirrors can create magic.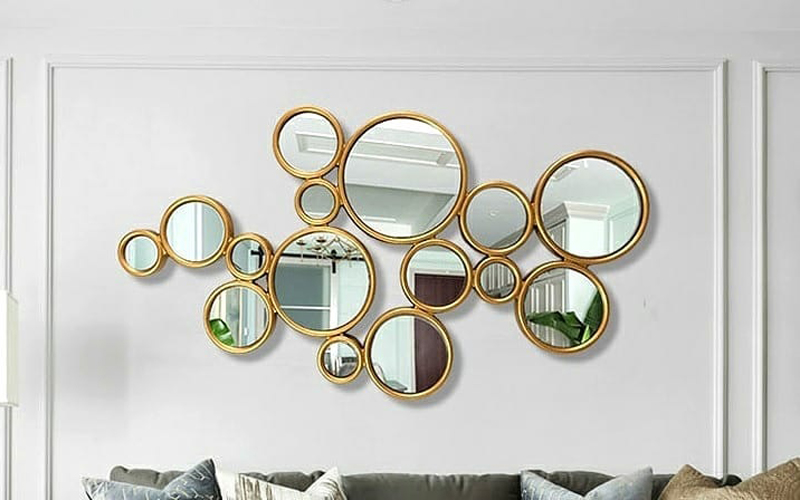 We can't emphasize enough on this one piece that can work wonders for your space in no freaking time. Mirrors are the best way to work up any space and make it look beautiful, chic and attractive at the same time. They are not only a great decorative piece but also helps the room in a number of ways such as- helps in giving an illusion of bigger space, make space look brighter and more spacious. However, the placement of the mirror is also important, placing it in a position or height where it can help in reflecting the point of interest looks more appealing than a view of nothing.
Create an interesting gallery wall
The gallery wall has always been in fashion, and it always manages to grab all the attention in the space. A gallery wall can instantly turn the most boring space into an interesting one. Instead of taking the frames in similar shape and size, pick the mismatched ones to create an intriguing and dramatic effect. There's no doubt that gallery wall works wonder for any space, but you need to be a little careful with the placement of the frames as, if not rightly done can end up making space appear chaotic and cluttered. You can add drawings, paintings, and prints to the frames.