Lighting is one of the most important elements in your house and has the potential to make or break the look. If you are willing to make your house look much more aesthetic by adding some warm features, then you should opt for light dimmers. This is because you can easily mood up or down the light as and when you prefer. With the correct lighting, you can have a great ambiance as well as a welcoming vibe for your guests. The type of lighting for every corner of your house has been listed below that you can install and make that corner shine in the utmost grace. Pick them for all your areas and make your space a perfectly illuminated one.
Adjustable Lamps- for your bedside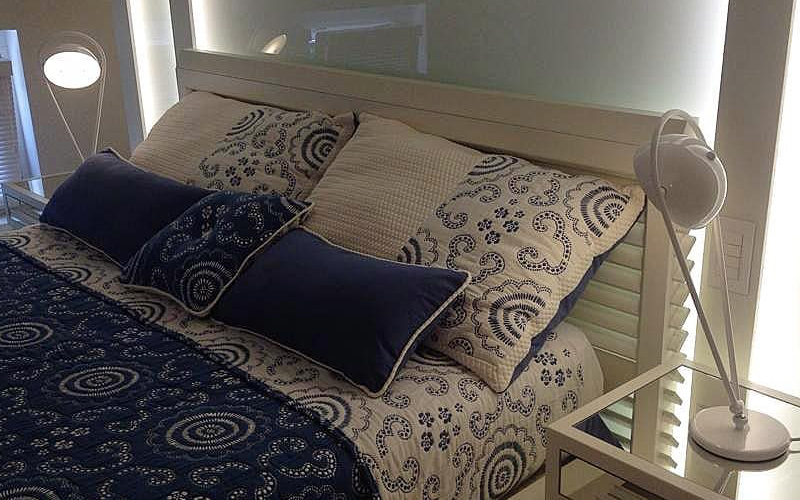 This one is not just an essential lighting type for our house but it is more of an aesthetic too. If you spot this lighting in anyone's home, it means they are aesthetically equipped and balanced. This adjustable lamp for your bedside has an element of home decor as well as function. These lamps are very stylish and beautiful with distinct patterns and colors. You can pick them any color and pattern that you want and place them on your side table. The utility factor here is that it can be used for your bedtime reading and studying. Because the ultimate purpose of any lighting is to create balance and visibility.
Vanity Lights- for the dressing/bathroom
Another important lighting which is used for getting ready and putting on the most flawless makeup. This one has an appealing factor to it because of the way it is installed. Vanity lighting is essential because you need a good source of light for getting ready for every outing and for looking at yourself in the mirror. With vanity lights, comes the style quotient too. They are available in a lot of fancy designs nowadays and are placed below near the floor or near the ceiling to create a dramatic effect. You can also have vanity lights installed all around the bathroom or dressing room to create a perfect dressing room.
Cabinet Lighting- for the kitchen
How can you cook food with minimal or no light at all? The kitchen is one of the foremost areas in any home and deserves every bit of your creativity. Lighting is an essential part of home decor, so it should be carefully installed in the kitchen. If you are looking for something that adds grace and elegance to your kitchen space, it would be the perfect type of cabinet lighting. Cabinet lighting has the utmost grace and elegance. It can transform the overall look of your kitchen. But this doesn't mean that you should not install any other lighting. This one is more like giving a fancy look to the kitchen. But you also need basic lighting.
Landscape lighting- for your entrance
This type of lighting has a lot of appeal and attractiveness. As the name suggests, landscape lighting is like giving overall lighting to your entrance. You can place wall sconces as well as pathway lighting that leads your guests from the gate to the porch. This highlights the entire garden area and your front space. Landscape lighting is installed on the main door to create a dramatic effect so that your guests are impressed the first time they enter your space. Make sure you use dim lights and not bright lights because you don't want to blind your guests. The lighting choice should be subtle and soothing.
Track Lights- for living and dining area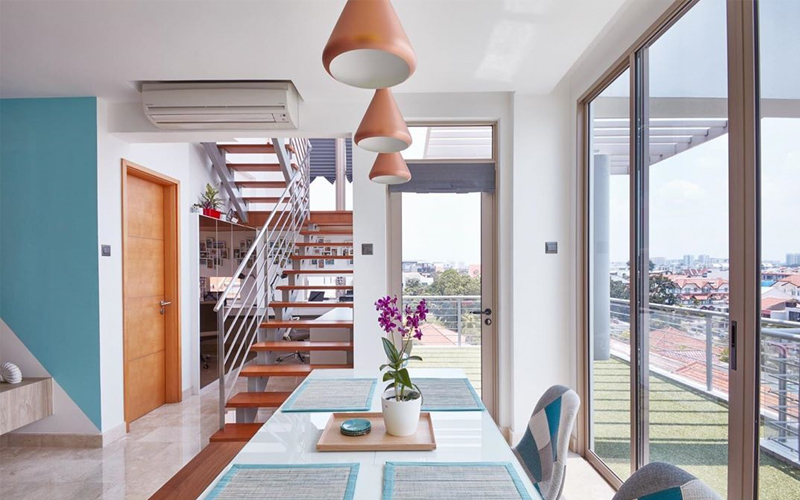 The best lighting ever made was track lighting. This can be easily spotted in bars, cafes, and restaurants. Either they are installed on the bar upside or near the tables just close to the flooring. If you look at them, you instantly feel a retro disco vibe because they are tilted and small in size. These track lights are installed on a panel that is in the shape of a track and is very small in size. So, they provide dim lighting and just the perfect amount of light that you need for dining as well as the living space. Use this one only in one of the desired areas because too much of it will make it look like a restaurant and not a house.