Summers are possibly the best season for anyone to enjoy their backyard, especially the patio area. And for one to be able to enjoy it, all the entertaining options should be rightly present there in order to tie the space together and make it appear whole. Your exterior spacing doesn't have to be boring, and by placing all the right elements, you can actually turn it into a super amazing one in no time. It's all about putting a bit of effort to bring the space together and make it feel complete from every aspect. Whether you are designing your patio for the first time or giving it a needed makeover, you definitely must be in need of some inspiration and ideas that can help you to put the space together. And luckily, we are here to help you with that only. Be it any corner of the patio; there are some amazing ideas that can help design your patio like nothing else. Listed below are a few of the fun and interesting ideas that will help you in many ways.
Keep on reading to know about them.
Make the most out of your pool area.
If your backyard comes with a pool, then that's a big plus as with the right use of the pool area, you can easily turn it into the highlight of your patio. Working on your pool area can create a huge difference in the way your patio appears. You can turn it into a showstopper by utilizing the space around the pool. Create a seating arrangement in that space; you can add some chairs and tables as well as a few plants to complete the space.
Consider adding a TV.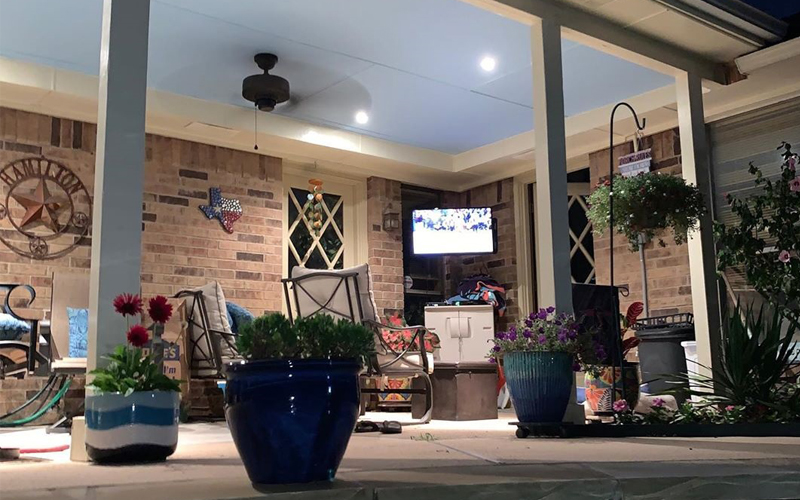 One of the best entertainment options to add to the patio area can safely be a TV. Adding TV in the backyard will prove to be of great use whenever you are having your friends or family coming over to your house for a match night. It will not only allow for a large number of people to come over but will also keep your house a little less messy from the inside. So having a TV outside in the patio can be of great use, just be sure you have placed it in the right spot so that it can be visible to everyone.
Give importance to lighting.
One of the most important factors to consider in your patio is the lighting because bad lighting can easily affect the outcome of things. So it's of utmost importance to pay attention to what kind and how much of lighting you will be using in the patio. While there won't be any trouble in the natural daylight but you will have to consider it from the night aspect. So consider your lighting options very wisely and get them fixed in spots where required if your patio doesn't already have one. Light fixtures, candles, lamps, intriguing hanging lights, wired lights, there are so many options to choose from, giving you a variety of light options to play with.
Get yourself a grill in the patio.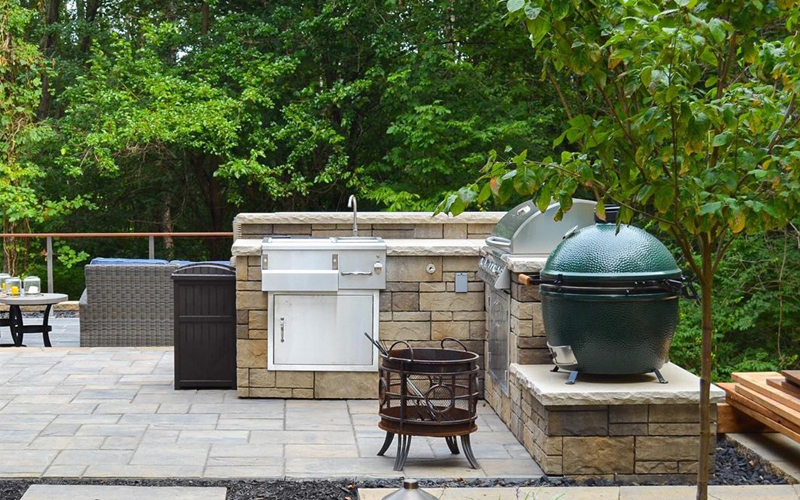 The best thing you can do with your patio is to place a grill in the backyard. Even if you don't have any other thing in the patio, a grill solely will be of great help. It probably will be the best thing to do as you won't be stuck in your kitchen prepping meals for others while your guests are busy socializing with each other. Also, grilling outside in the open can make everything a lot more fun and interesting.
Create a mini bar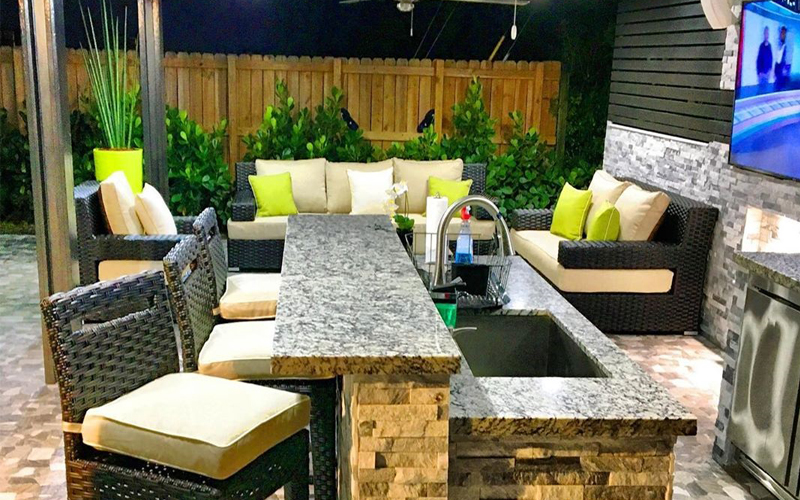 A patio without a bar can sound too boring, quite honestly. A bar especially comes really handy when you are hosting a party or gathering for your friends and family. It can be a great spot for people to assemble, and also it can save you from a lot of trouble that can be caused to you from running back and forth to manage the drinks. It's not necessary that you will have to get it built in the patio, you can always go a cheaper way by investing in bar cabinets and tables and chairs.