Windows can be the most effective idea to remodel your home. The best part about them is they help you change the interior as well as exterior look of your house in a marvelous way. Windows being a drastic part of your home decor, need some improvements from time to time to improve the overall aesthetics. So if you are looking out for some of the innovative ideas to transform your place with windows, we have listed some of them. We hope they prove to be great solutions when you experiment with various colors, glass frames, hardware, and grids to achieve the look you are trying to create for your home. Opt for simplicity with the exteriors and use some elaborative designs for the interiors to make everything look edgy and beautiful.
French doors- A Perfect Replacement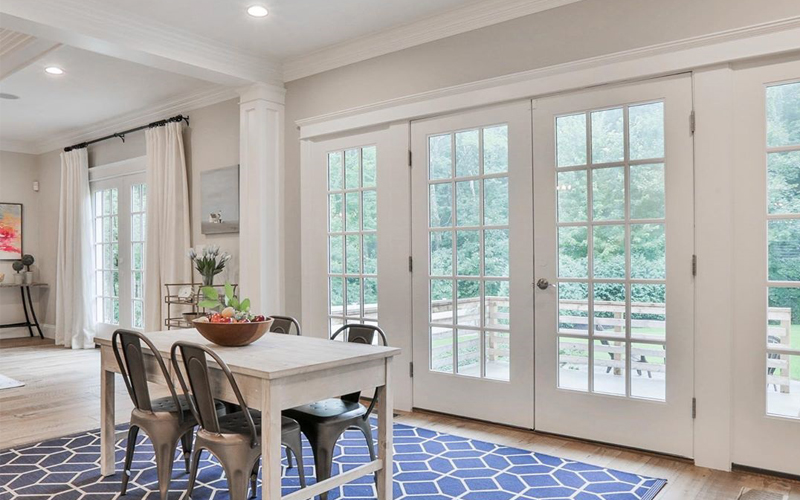 Now, if you are looking out for that elegance factor for your space to make it look all more stunning, we have the right choice for you. If you replace your regular windows with French doors, they will add more character to the room. To enhance the overall aesthetics, and create a panoramic view, insert a series of them into the wall. It is a multifunctional aesthetic giving a charming look to your indoor and outdoor living space. They are now even being installed in glass-door refrigerators and even garages because of their increasing popularity.
Arch Top, Radius or Gable Style Window
If you are bored with the classic look that offers standard rectangular windows with straight corners, you can transform it very easily and increase its aesthetic appeal by simply adding a full or a half-circle window over the top of the door or a window. It is one of those clever ideas that would not only make it look more stylish and elegant but also increase the influx of natural light into the room.
Include the Sidelights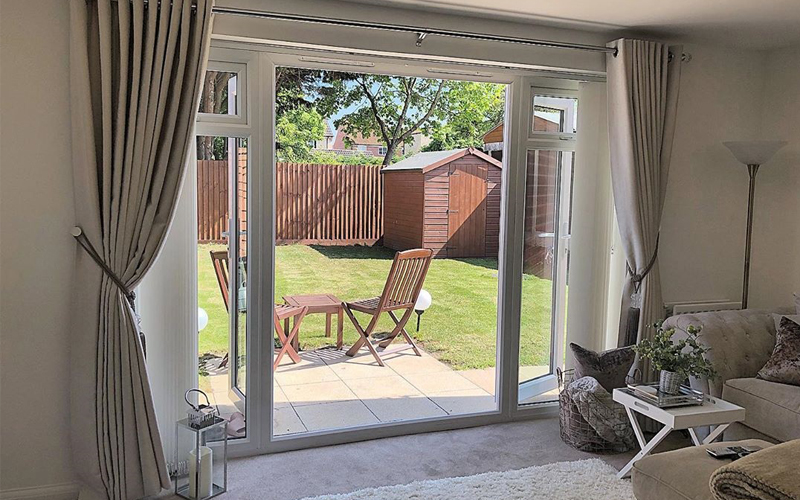 Another appealing feature to make your place edgy and enlightened is to create a distinct effect by combining the doors and windows. Now, if you are confused about what actually a sidelight is, these are usually narrow vertical windows lined next to your patio door. These multipurpose windows help to bring in more light and fresh air, making your place more lively and airy. Sidelights are best for places that are low on space as they increase their overall functionality and operability.
Bow and Bay windows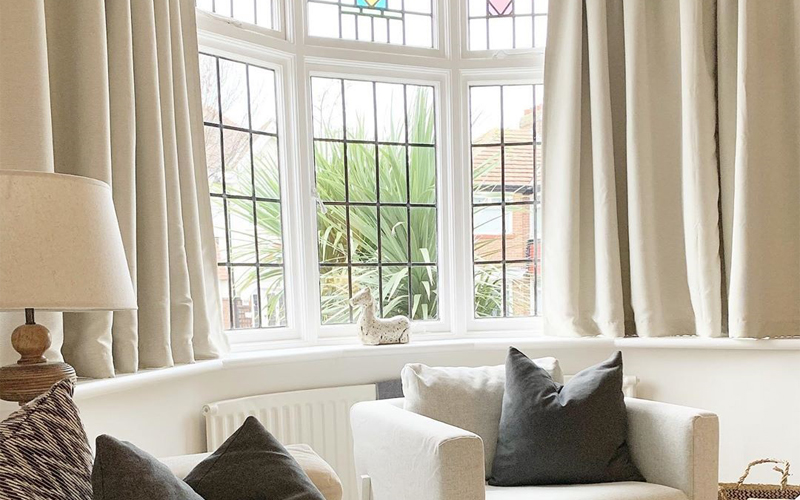 These are something that looks architectural and adds to the overall ambiance of the room. Bow and Bay windows are those instruments that improve the inner as well as outer aesthetics of your house. They prove to be great choices for many areas of your house like your living room, master bedroom, and dining room. Incorporate them with single hung windows or casement for a greater influx of light and ventilation. There are installation differences between bow and bay windows. While a bay window is composed of three windows that create a more angled look. On the other hand, a bow window is a combination of a series of windows that are added at equal angles to form an arched look. Increase its overall functionality by adding a window seat beneath it.
Add Colored Window Frames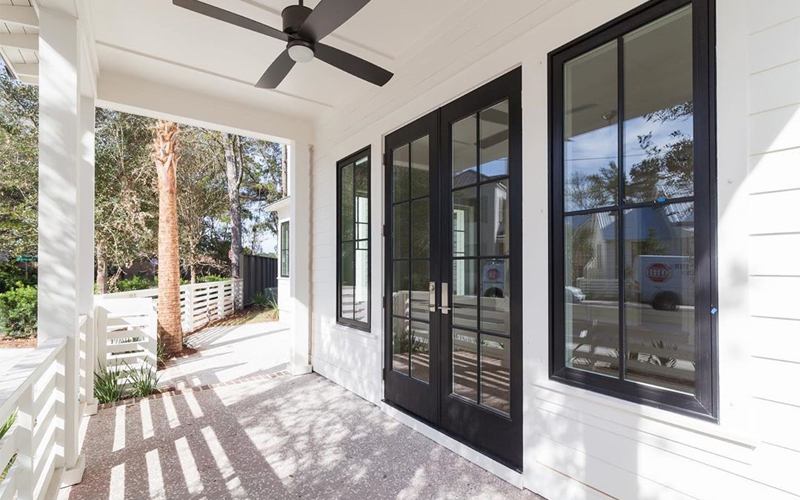 The easiest way to make your space more lively and playful is to incorporate colors into in the most creative way. Apart from the classic white, clay, or tan frame colors, consider other color choices to blend in your home decor and make it look stand out. Try to install painted vinyl window frames; they would really enhance the appearance and aesthetics of your home by helping you to achieve the look you always wanted to.