There are numerous ways of decorating a dining space, but when a small dining room is concerned, this is where things get a little difficult. A lot of considerations and factors go into implementing and executing every single thing in a tiny space as the first motive is to make sure that the room doesn't end up looking messy, cluttered or forcibly put together. Therefore, one needs to be extra careful when dealing with a small dining space. People often struggle with figuring out how they can make things work out smartly without them taking a lot of room space. And this is where we are going to help you out. We have rounded up a list of some of the most genius and clever ideas to make the most of a small dining room.
Use foldable sleek table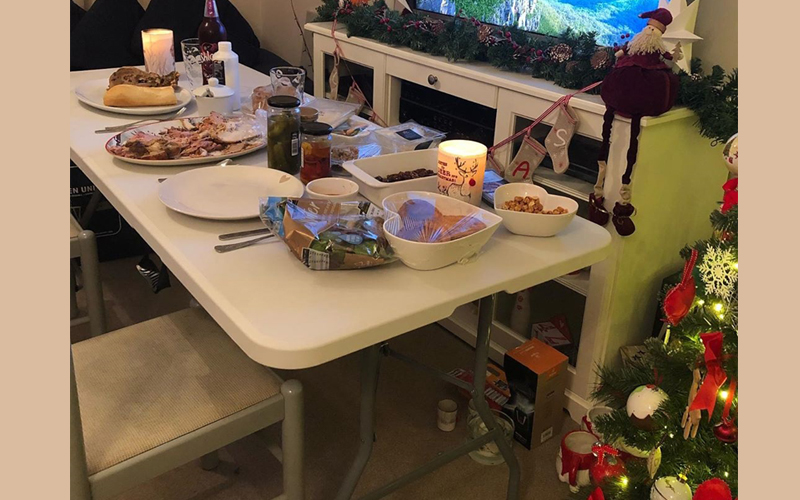 Many of us struggle with finding the right size of the table for our tiny dining room and honestly finding the right one can be a little difficult. Adding any furniture item to a tiny space only makes everything look more cluttered and chaotic and that should completely be avoided. Well, that problem can easily be resolved as long as you doing things correctly. Making use of multifunctional furniture can serve different purposes and this is what that can be used in such a situation. Installing a foldable table at the wall, which can act as a table during your mealtime and also as a shelf to display some decor pieces when you are not having meals. This is a win-win for everyone.
Place table against the wall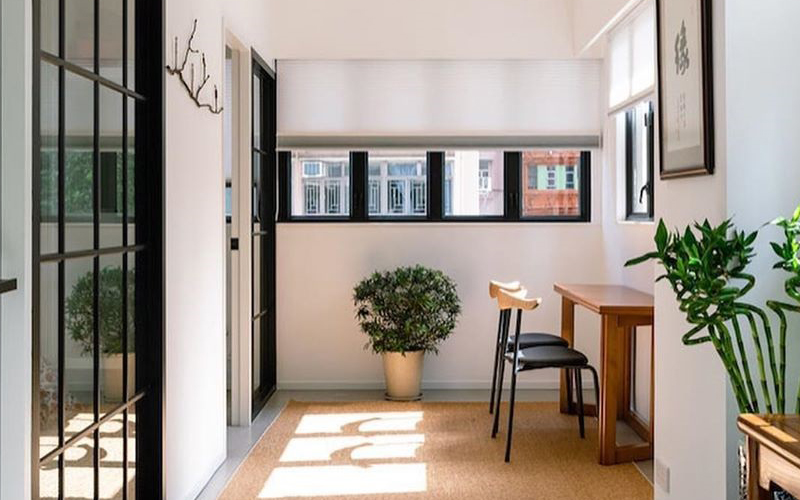 Another effective way to free up some space is by placing the table against the wall which is often considered as a big no-no in other rooms where spacing is concerned. But when it's about a dining table then placing it against the wall is the only best placement option, so that you can have some free space to walk around. You can arrange the chairs around the table and keep the rest of them aside in a folded form so that they are only used when needed.
Add shelves instead of cabinet
Cabinets can take a whole chunk of space in the room and with the room already being so tiny, you wouldn't want anything in that room that is eating up the space. The best and easy alternative to those huge cabinets is unit shelves which are anyway going to serve the same purpose; the only difference is that things kept inside the cabinet weren't visible whereas, when displayed on shelves you will be able to see everything. Make the use of walls wisely, and install floating shelves on it to hold all the necessary items.
Add bench instead of chair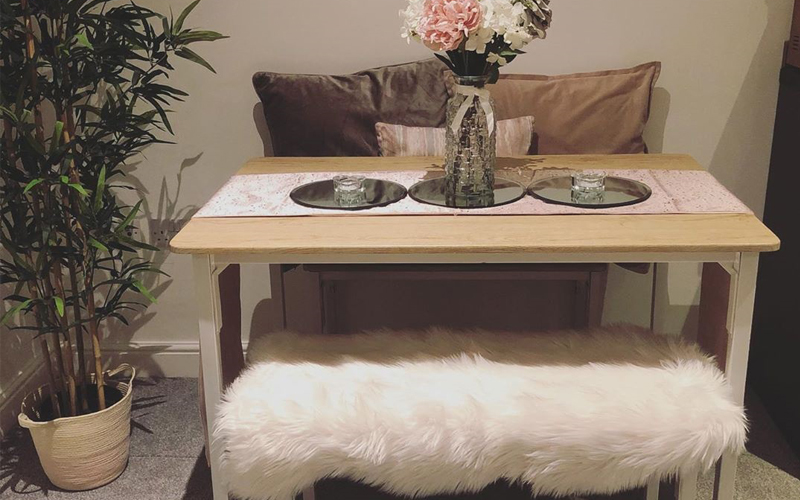 While chairs are fancy and cool, but when space is concerned every small change can make a big difference to the way things appear. A chair only allows one person to sit on it; on the other hand, a bench can host a handful of kids or even two adults to save some space. It is a very clever and genius way to free up some space in the dining room and also, benches can look equally cool and chic as long as you have picked the right one.
Add a mirror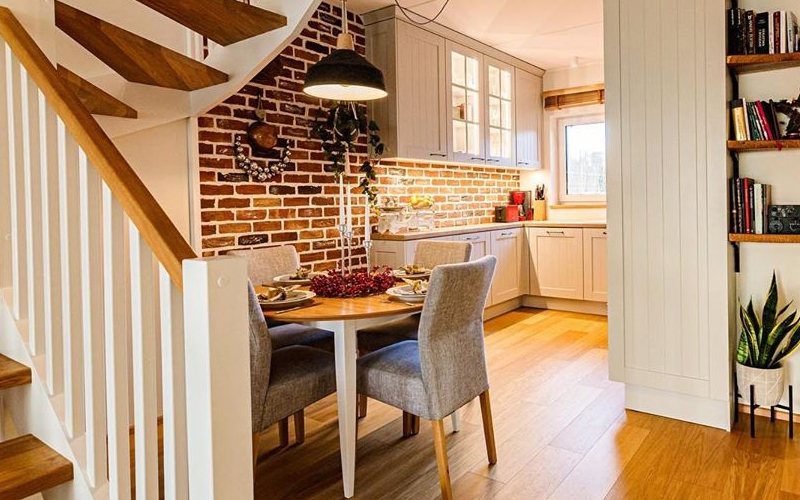 Now, this may sound a bit confusing to you as we are trying to save up some space and not to overcrowd it. But believe us, adding a mirror to your dining room is only going to do good to it. An illusion is something that can trick anybody and that's exactly what a mirror does. It does a visual trickery and helps in faking extra space, making the room appear bigger and brighter. The reflection of the mirror does this job as it bounces light around the room and makes it appear airy.