Earlier, in houses, people didn't use to leave spaces for window seats. But nowadays many have started incorporating them into their houses as they give that classy and edgy look everyone wants. Commonly used to be a part of Victorian homes, they have made their made way into modern homes as well. They can be a favorite part of your house where you can relax or could enjoy reading or simply sit in the sunlight.
If you are planning to have a window seat or need to make changes to the current one, you can do it in many creative ways. Below we have mentioned some ideas you can use to do in the best way possible.
Have them as a part of a larger seating area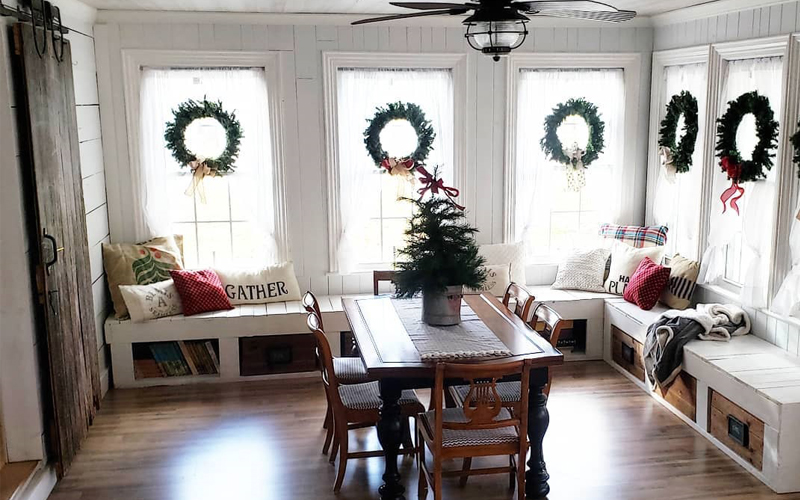 How can you make your window seats functional? Add them to your visiting area and you won't even feel that they are a separate area of your house. You can merge them in various ways. Place a small table and two chairs in proximity to the window seat so that they completely merge with the whole picture.
It works best for the small corners as it also gives you a privacy element. For this reason, it can also be used as a reading or a study area since it lies in a separate space of your house away from the chaos of other busier areas.
Incorporate it into Display Shelving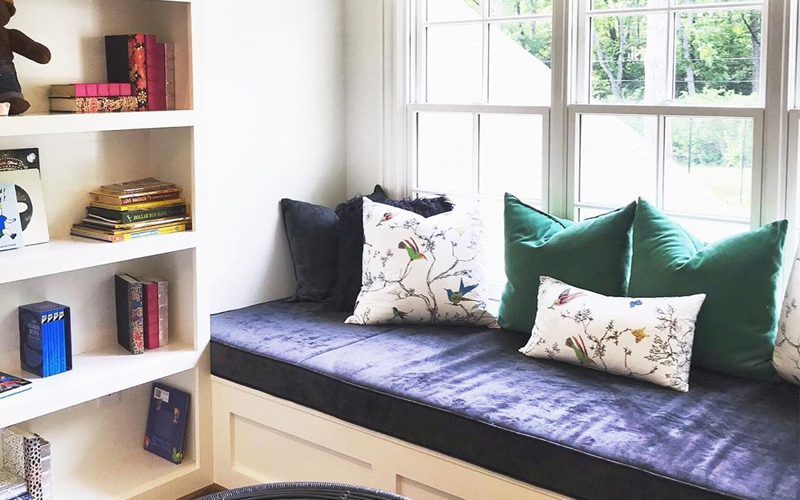 One of the innovative ideas that will look classy and make a unique style statement. What you have to do is, position your window seat in a way that it comes between your bookshelves. It will do a complete makeover of your place and that too in the most astonishing and marvelous way. This will also add in the functionality as you can easily get access to the upper shelves with the help of a window seat. And what could be more productive if you put up storage drawers under it? It is not mandatory that you need to put up bookshelves beside it, you can also put short cabinets or dressers on either side. Whatever you do, make sure that you maintain a balance between both sides.
Add an electronic area
As everything is becoming digitized, gone are the days when people used to love reading traditional books. Now you find people sticking to e-books or tablets for reading purposes. You know, window areas can be a perfect place for this purpose, then why not we add a designated area for all the electronic devices. Have a separate small side shelf to hold all such things. Add plug points to use it as a charging station too.
Combine it with a table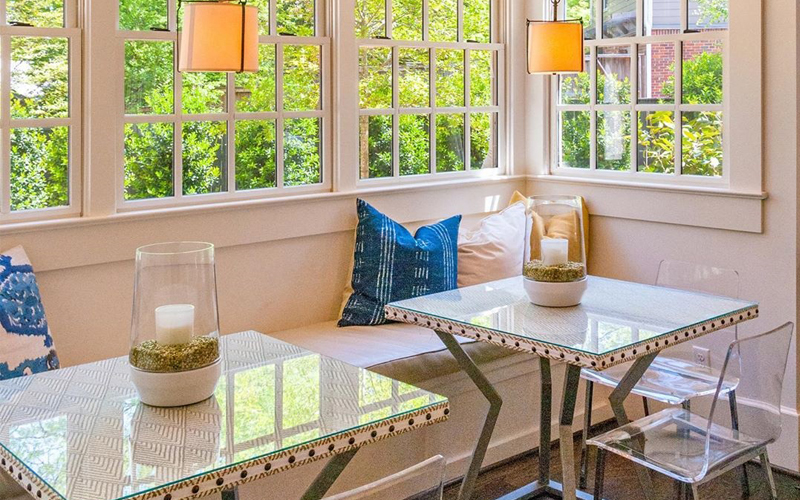 Get creative by placing a table next to your window seat. You should go for this if you have a long, bench-like window seat. Turn it into an eating area that would give you a restaurant booth feel or treat it like a breakfast nook. Choose whatever goes in with your style and needs. On top of it, it would automatically give you a great view of the garden or yard outside as you enjoy your leisure time.
Match with the upholstery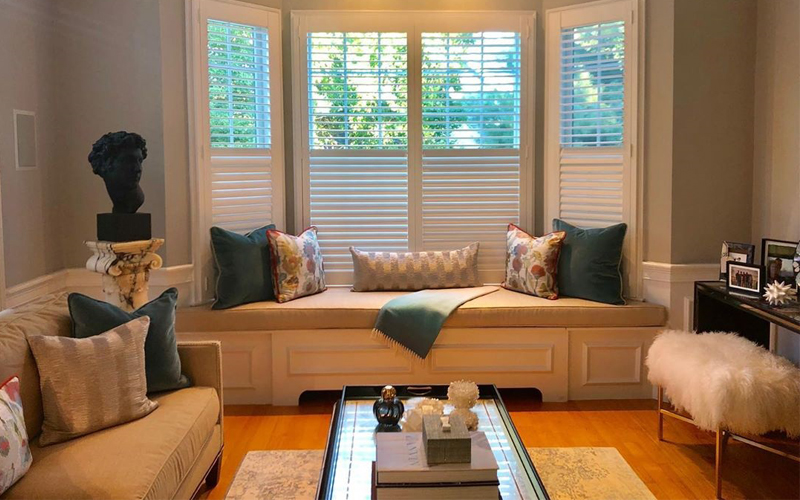 Now we have discussed the placement of the furniture. The next thing you should consider is the upholstery of the window seat. It should be in tandem with the other elements of the room like the valance, chairs and even the color of the throw pillows. This thing works well in making it part of the overall design even if you don't place any kind of furniture beside it.