Interior is a tricky thing to do and to make it all work together is a big thing. You can mix and match the different styles and make all of the elements work together in a space. One of the easiest ways to enhance the interior is by adding some greenery to the place. You can add some trees to your interior and that will be amazing. They will enhance the indoor by creating a fresh and vibrant atmosphere and by providing fresh air and a splash of bright colors. They also elevate the mood and make you feel connected to the outdoors.
The list below states some of the beautiful indoor trees that you can put in your house and make your place look amazing and absolutely stunning. These trees look pretty when placed inside the house and make the space look livelier and brighter.
Fiddle Leaf Fig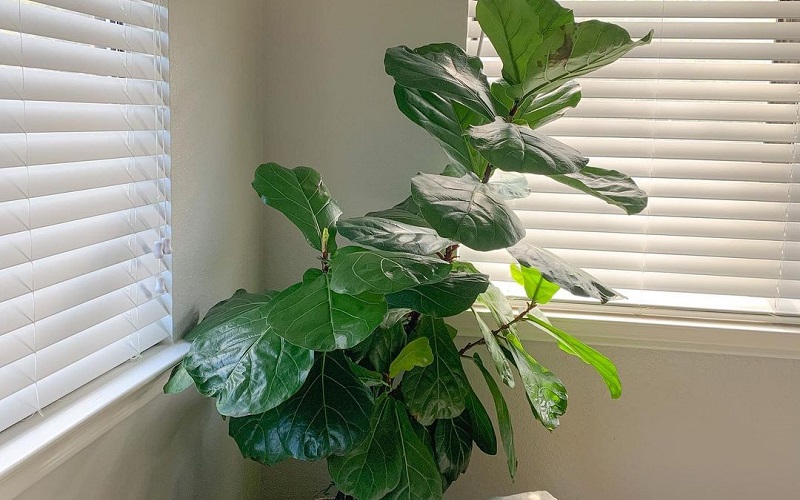 One of the most famous and popular indoor trees has to be Fiddle Leaf Fig. This indoor tree has been popular for ages and is still popular among people. This is a super sensation on social media and now people are adding this tree into their homes and lifestyles. You can get a fiddle leaf fig tree from any nearby plant store or maybe a decor store where they keep plants. Protect it from harsh sunlight, weather, rain, and other extreme conditions. This is the tree for all kinds of decor from bohemians to Scandinavian to modern to minimal.
Parlor palm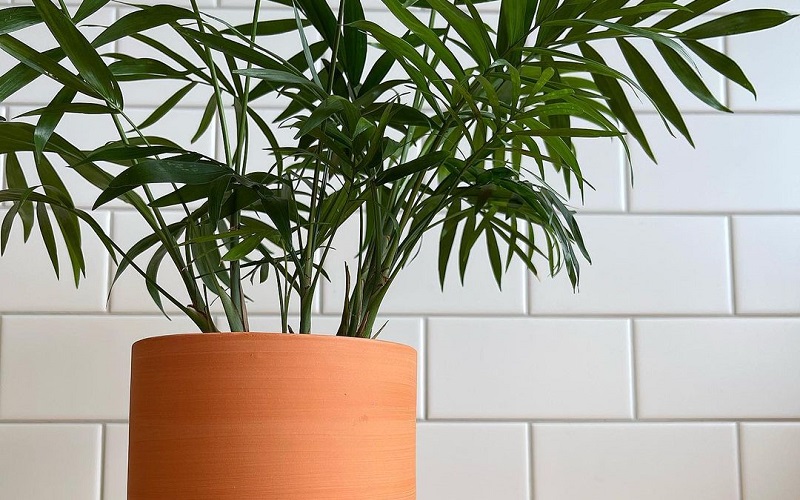 Parlor palm is ideal to be an indoor plant as it grows slowly and grows better in some shady areas with some sunlight provided to it. This tree thrives in cramped areas and with low light so you can easily keep it in your house. There is little to no effort in growing and maintaining this tree. This plant requires less light with little space as it does not grow from more than three to four feet and also some little water is needed in watering the plant. You can water it sparingly and this tree is more comfortable underwatering than overwatering. This is also a good air purifier.
Rubber Tree plant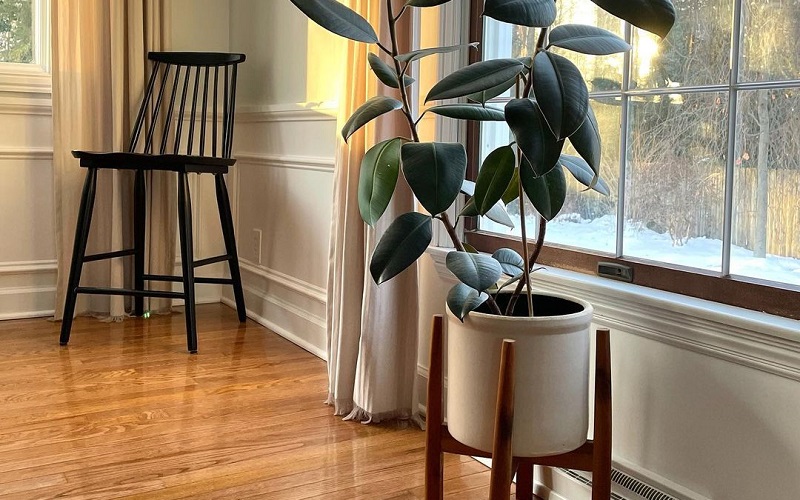 This plant requires your attention and care. They need a proper balance of water and sunlight and need a proper environment to grow. This plant needs sunlight but not the direct hot sun rays so you can place this beside a window where it can receive some light. It would be better if you put some curtains on the window before placing this tree. They also need to be watered properly so that they can grow comfortably and remain healthy. Decorate your indoors with some rubber tree plant.
Citrus Tree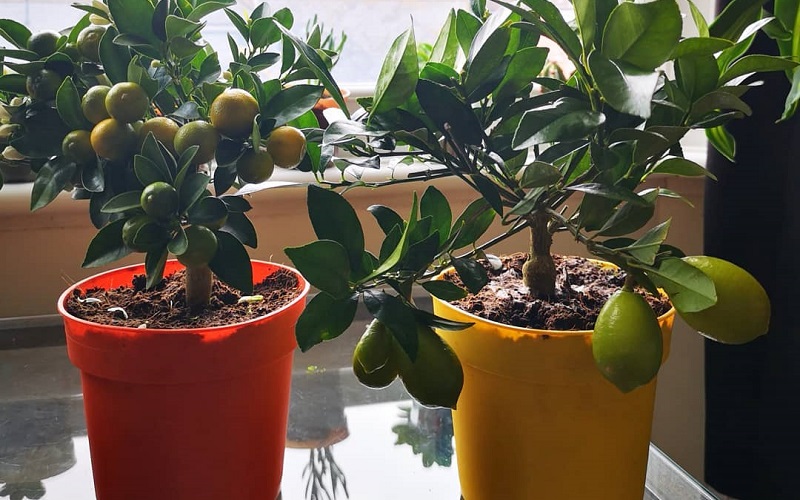 It has now become a trend to have a dwarf citrus tree such as lime or lemon in the house to enhance the beauty of the place. This subtropical tree is easy to maintain but the main difficulty arises during the harsh weather which this tree is not accustomed to. At that time it is necessary to take proper care of the tree and make sure it has sufficient water and warmth and if possible sunlight. This tree has beautiful fruits on it which not only provides food but also provides different vibrant colors to the place and makes the place have a citrusy fresh fragrance.
Money Tree

Another indoor plant is a beautiful lush money tree. This plant has vibrant dark green leaves that go well with any and every kind of decor and interior. This tree grows well with medium or low light and can even grow in a grow light. This requires a good amount of water and needs to be rotated every time it gets watered so that it grows properly.
These are some of the indoor trees you can decorate your house with. They will look great and are a better decor element in the house than any other thing. You can put them in the entryway, the living room, library, office, or even in your bedroom near the window. They make the area look superb and fabulous. If you are having any doubt about having greenery indoors then you can start with some small house plants and then you can get some trees.