The bedroom in your house is your personal and private space. You want it to be an edgy and a spiced up place. It reflects your nature and personality. You always put your best efforts when designing it and give it the best look possible. But there are always certain limitations to everything. You may give it the best-suited theme and furniture but still, one day it may start becoming boring and monotonous for you. But there is one such thing that will make it appealing and change the look of it according to your mood and that is ambient lighting.
Try to install different types of lighting fixtures in your room, to give it the right amount of lighting according to the different times of the day. Here are some tips that could help you-
See what all functions will your lighting serve
First, analyze what all functions and activities do you perform in your personal space. Don't forget to consider the size of your room too. After doing it, pick the lighting fixtures that will help in creating the perfect ambiance and feel for that. Just in case, you are the one who loves to enjoy watching television with your family on your bed, ambient lighting overhead and some nice table lamps on the side tables will become the perfect choice for creating the vibe. But if you just like to use your space for some relaxation activities like yoga or meditation, just install indirect cove lighting. It will be apt for your bedroom. And of course, you can mix and match any of them at any time.
The right kind of lighting creates the right kind of mood for your space. So decide what type of mood you want to have for your room. Evoke a romantic feel by installing soft incandescent wall sconces on each side of your bed. Give it a dramatic twist with the help of an ornate chandelier. Get inspirational ideas from the interior design magazines and create a setup for the kind of experience you want to have by illuminating your place.
When deciding lighting for your children's room, make sure that appeals to them and they enjoy their room. For example, if your little ones are afraid of the dark, then consider adding night lights and soft glow wall scones that would provide the ample amount of light in the room at night. Add side table lamps on the adjacent sides of the bed if they want to read some book or comic at night comfortably on their bed. To give a bright and lively look to the room, add overhead lighting but make sure that they are in a direction that doesn't get straight into their eyes. For a perfect and a wholesome look, match everything from bedding to decor to lampshades.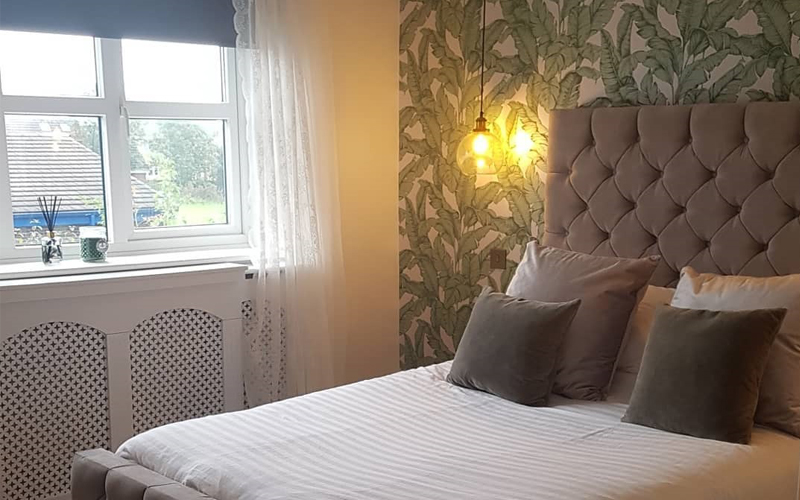 Lighting is the perfect way to highlight small yet intricate details. When it comes to your bedroom, you can use it to make your amazing piece of artwork a focus point by throwing some ambient lighting on it. Consider adding directional lighting that casts directly on the piece to have a dramatic look. If you want to highlight any of your sculptural pieces, add aimed up floor directional lighting.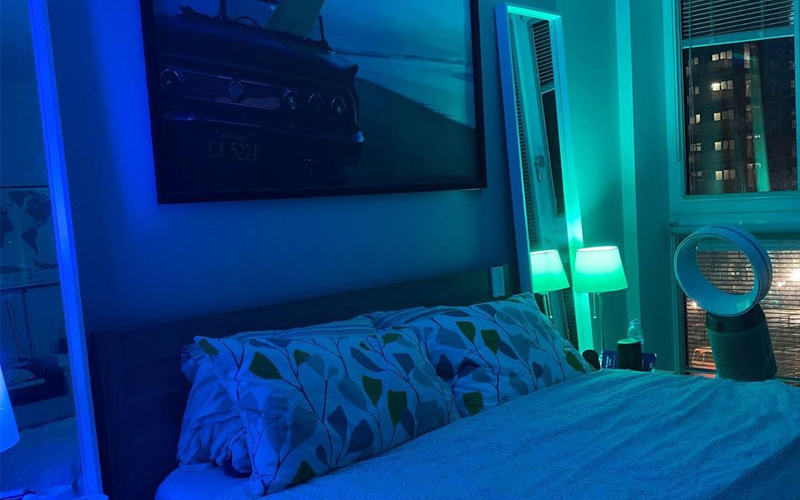 You can always add colors to your simple, classic monochrome bedroom with lighting. It can be anything from cool lava lamps to subtle pink light bulbs. It helps to make your bedroom glowy and gives it a relaxing vibe. Other interesting options can be colored lampshades, light bulbs, and glass globes.