The most relaxing and peaceful place in the house where you spend most of your time is your bedroom. Then why not make it look more stylish so that it can be a treat to your eyes when coming home after a long day at work! The fabrics you choose also determine the comfort level of your bed. A nice pair up of fluffy duvets, crisp sheets, and nice throw pillows can completely recreate the look of your bedroom. Here are some useful tips by which you can make your bed look more stylish yet classy at the same time.
Simple and Classic White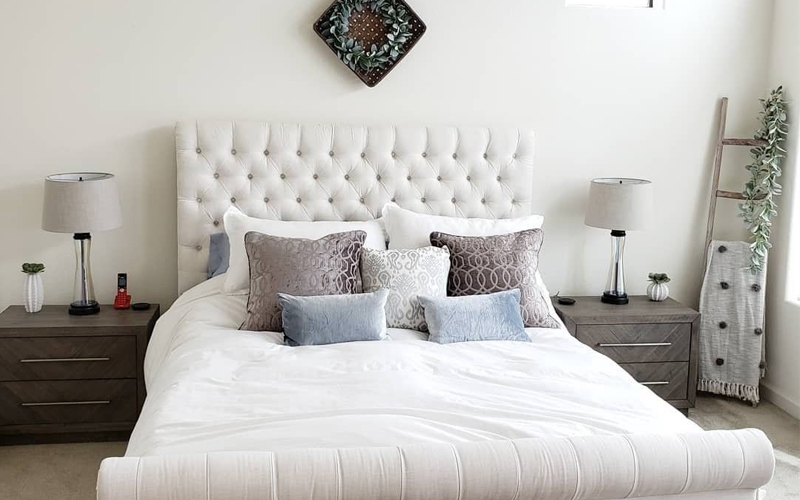 Regardless of the color scheme of your room, White Bedding can always be the go-to option to style your bed. It can give a fresh and clean look to your room. A look that is simple yet dramatic and appears soothing to eyes at the same time! To add a bit of color to the scene, you can add a thick cotton yarn to the foot of the bed. It surely is one of the versatile and the easiest designs one can opt for. Pair of black and white pillow pillowcases can make a white linen bed look outstanding. The art of layering could also be used to avoid that feeling of boredom in your bedroom.
The Monochromatic Look and the Throws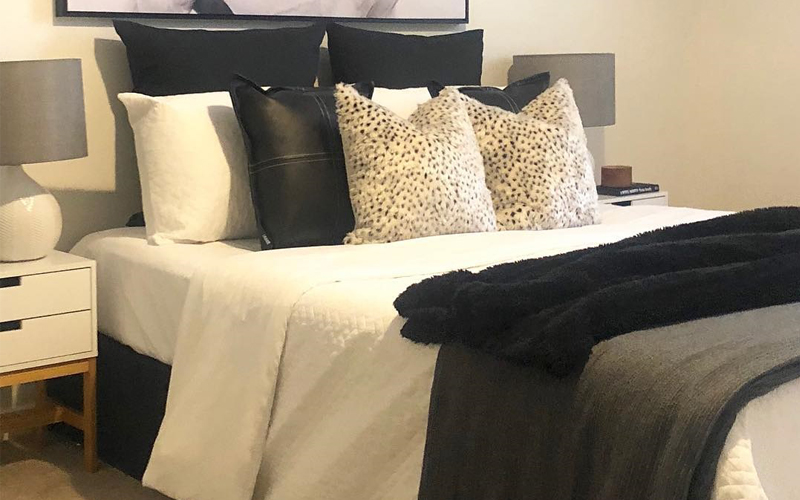 To give your bed a monochromatic theme, you can choose a single hue for your bedding design. You can choose a deeply saturated color to give your bedroom that masculine look. Colors can easily be swapped out according to the changing seasons. By keeping the rest of the bed minimal, you can add a bit of pop color with the help of pillowcases at the top of your bed. Different shapes and sizes of throw pillows can add that touch of creativity to your bed. Throws are a great styling device for the beds even now. It makes the entire look informal and casual.
Layering and Texturing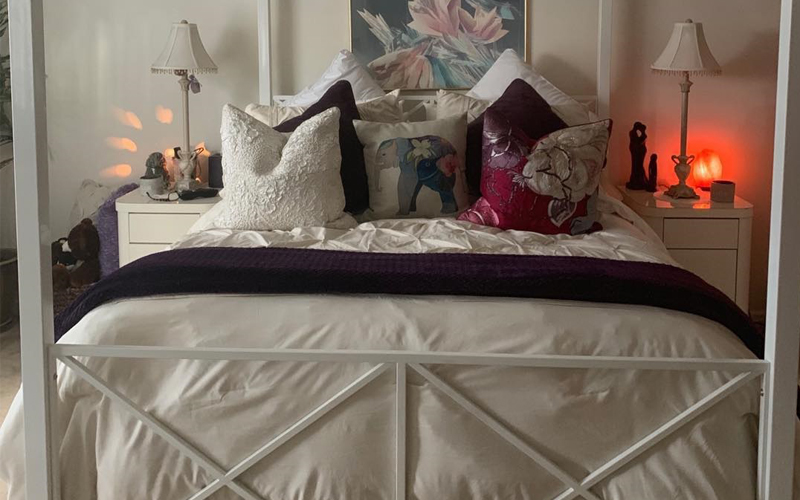 To give your bed that extravagant look, you can style your bed with multiple layers. A textured blanket or duvet cover on the top can give the scene a streamlined look. If you could use the Italian fabrics atop of that, it can surely give you that soothing feeling you would want to have after a tiresome day. You can also add a thinner, stitched quilt with a thicker, down insert-filled duvet folded back slightly to reveal the layers. It gives your bed that elegant and charming look which you can get by not trying too hard while styling your bed.
Add to the little detailing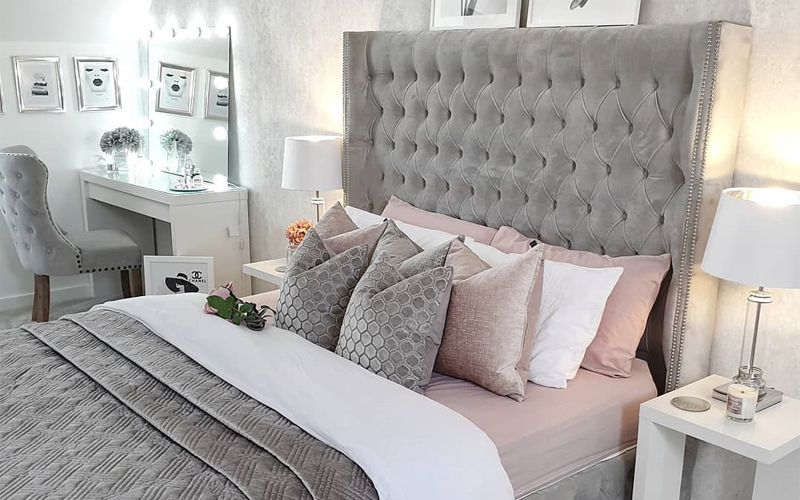 You can make that extra effort by paying attention to the little detailing of the bed. Small details like a button, piped edge also known as metallic foiling, exposed zip can add that sense of sophistication to the look of the bed.
The Bohemian Look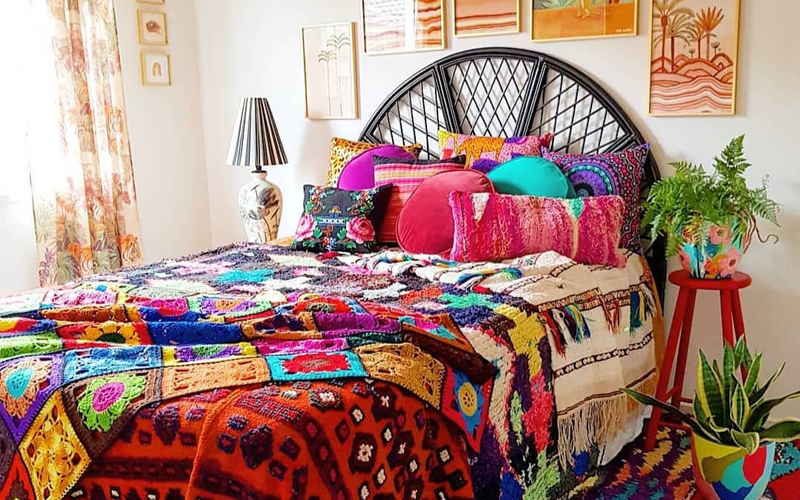 If you need a completely out of the box style to make your bed give that chic look, you can combine shades of purple and blue with patterns like paisley. To add that textural touch you can add fur and beaded throw pillows which will make the whole scene look like an artistic master suite.
Lastly, you should try to coordinate your bedding with the entire look of your room which includes your furniture as well. It is important to get that seamless look. You can pair brightly colored patterns with the dark woods and single colors with the light and the metallic ones. Follow these tips to make the look of the bedroom more welcoming and comforting.