The secret to designing a small kitchen is creativity. With the right idea in mind, you can make that compact area look beautiful yet classy. You can use some clever ideas that could help in giving the place a spacious feel and make it look more stylish.
Keep reading for the ideas with which you can use your small kitchen layouts to their best advantage-
Statement Lighting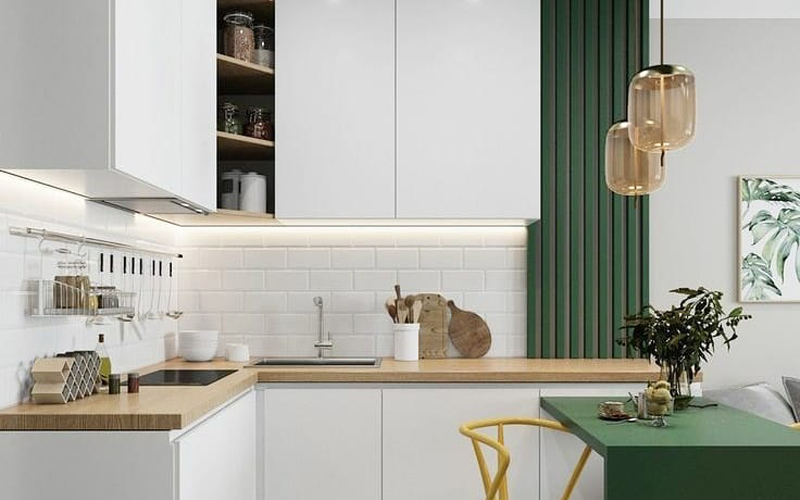 Good lighting can really change the whole look and feel of a place. So what could be better than installing an amazing piece of statement lighting and give your kitchen that perfect look! You can also go for a low hanging kitchen pendant light to make the place look more prominent.
To give your kitchen that spacious look and feel, you can also install a mirror, which will also make the whole look even brighter.
Organize strategically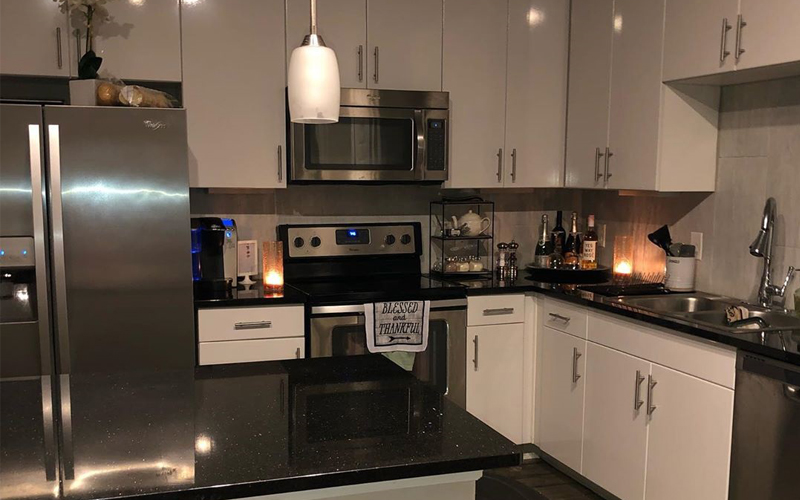 If you don't want to make your shelves look cluttered, you can arrange your cutlery according to its shape, size, and color. To avoid the countertop mess, you can allocate a separate drawer for the items which does not need to be refrigerated. A rod could also be added to hang the cooking tools.
To make it more organized and to make efficient use of the cupboards and drawers, you can use different shapes and sizes of storage containers for your kitchen. You can also add a tea bag organizer if you are a person who likes to mix and match their tea flavors. Drawers can also be added to the deep cabinets of your kitchen space.
Create Extra Storage Space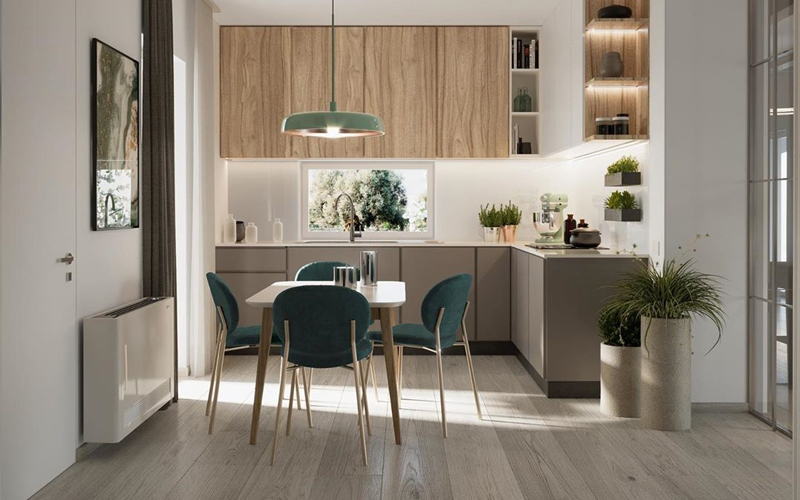 Try to turn every corner into a storage space. You can do so by adding little cubbies in the space above windows or by placing a custom kitchen island and using it for multiple purposes. Search for every nook and corner, which appears to be an empty space and seems wasteful such as at the back of cupboards, below the sink, etc. Try to arrange things according to their daily usage.
Look out for the things that are of no use to your kitchen and pare them down. You will be surprised to know there are a lot of them, and you have created a lot of space by clearing down the clutter.
Create a Pantry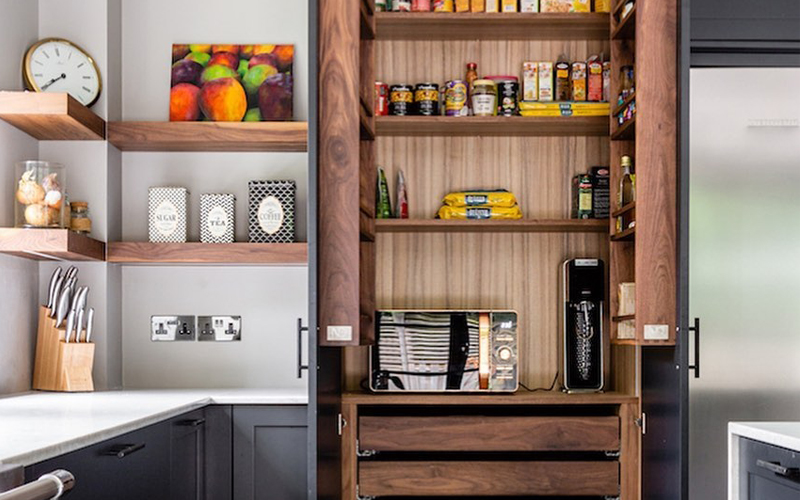 You don't need to freak out if you have zero space in your kitchen. You can create your own storage nook on one of the walls in your house. You can also add a pull-out pantry drawer.
You can make up for flexible storage space with the help of floating shelves. A wall completely dedicated to open shelving can be a good design statement. Command hooks on the walls can also be incorporated to hang pots and pans.
Galley Kitchen
Most popular in suburban apartments, this can be your go-to thing if your kitchen lacks that counter space. A galley kitchen has a hallway like a layout with two parallel walls.
A simple color Scheme
To give your kitchen that right style statement, you can opt for a simple color scheme to make it look airier. The classic combination of black and white can also be your go-to option. Bright white paint on the walls can brighten up the scene and can impart a sense of openness.
You can warm up the place by adding a rug that will add color and texture to your tiny space. You can choose a rug from a warm color palette that can pack texture-rich material into your compact place.