With the ever-growing changes in the world of technology, people have started to become more penchant and acceptable towards advanced technology, owing to the fact that it has made everything a lot easier and hassle-free. However, there are still some people who like to stay true to their roots and like to go the traditional way. Whether it be in the form of lifestyle or fashion, they like having a traditional touch to their lives. And speaking of that, even though today we have the convenience of having things done on our phones and tabs, such as reading. But it doesn't really match the feeling that you get while reading a book in the favorite corner of yours and what can be better than your own home library. To all the people who are avid readers and are a major big hoarder, nothing can get better than creating your own home library. The idea only of having a library at home excites us to a whole new level. And what's the best is it very easy to achieve and doesn't really take a lot of space. However, there are a few things that you should bear in mind before you decide on execution. Keep on reading to know about them.
Find the right spot
First things first, the foremost thing to decide on is the spot where you want to create your library. And this isn't a decision that should be taken very lightly, a lot of consideration and factors go into the making of a library and the place where it has been created plays a huge role. If you have a separate and vacant room that you want to dedicate to your books, then that's well and good. And if not then you need to worry; there are many other ways of creating a library space for yourself. That spot can be anywhere in your house, from bedroom and office to living room and study room, a reading nook can easily be carved in those spaces as long as it comes with a decent amount of light and is not heavily trafficked.
Book storage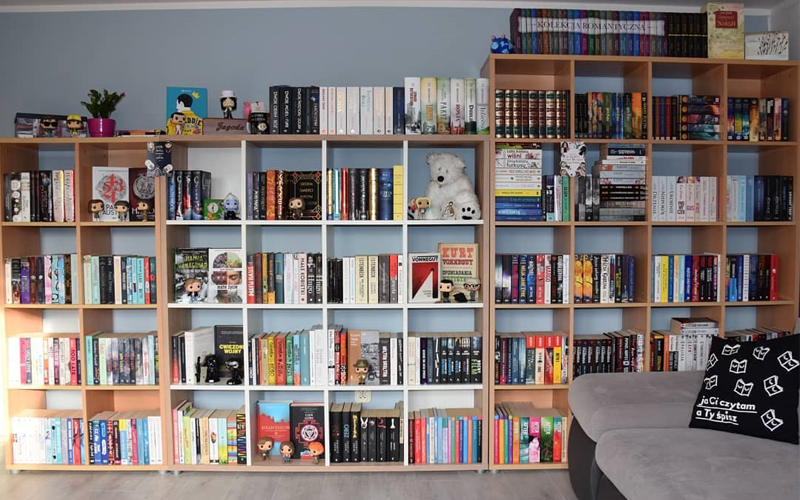 Now the next thing is to decide on how you want to store your books. If you have a collection of books, it's time you show that collection of yours to the world. The spot you've chosen to create the library should come up with an ample amount of space to fill all your books in. Floor-to-ceiling bookshelf will be an excellent choice if you have numerous books in your collection. And if the budget allows you can also choose to go with built-in shelves. And just in case you don't have a pretty big collection, a freestanding bookcase, and floating shelves will do the job for you. Just make sure to secure the shelves to the walls very carefully.
Seating arrangement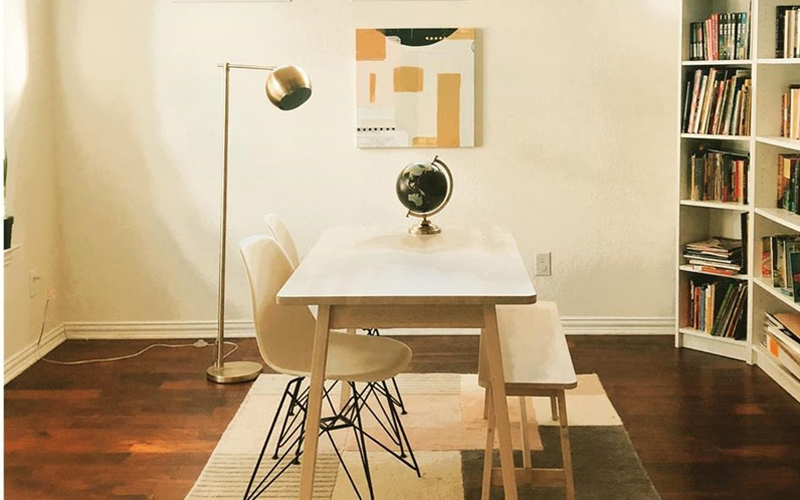 A library cannot feel complete without having a proper seating arrangement in it. In order to complete the space, a proper seating arrangement is the next important thing to consider. A comfy chair and a footstool or a bench is some of the great ways of adding seating pieces to the library space. No matter what piece you are opting for, just make sure it looks and feels comfy. After that, the positioning of the seat should also be given equal thought. Place it in a slightly angled position to provide the space a very airy and casual vibe.
Lighting matters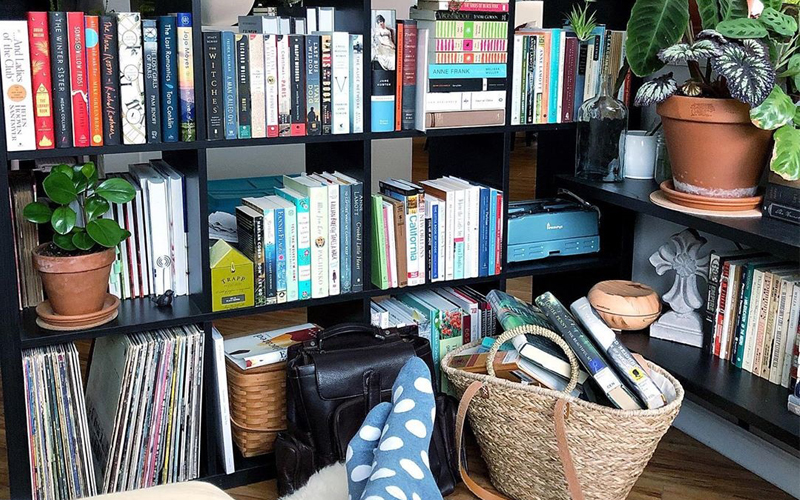 Having the right lighting in a library is as important as any other element. In order to make the room function in the desired state, it's important to have the right element to it and lighting is one of such elements. Going with wrong lights can make you struggle while reading the book, so always pay attention to what kind of lighting you are opting for. Follow a particular lighting scheme to ensure it makes the best out of that space. A reading lamp is a must to have in that space, but you can also play a bit with the scheme by adding a few accent lights on the shelves.
Add final touches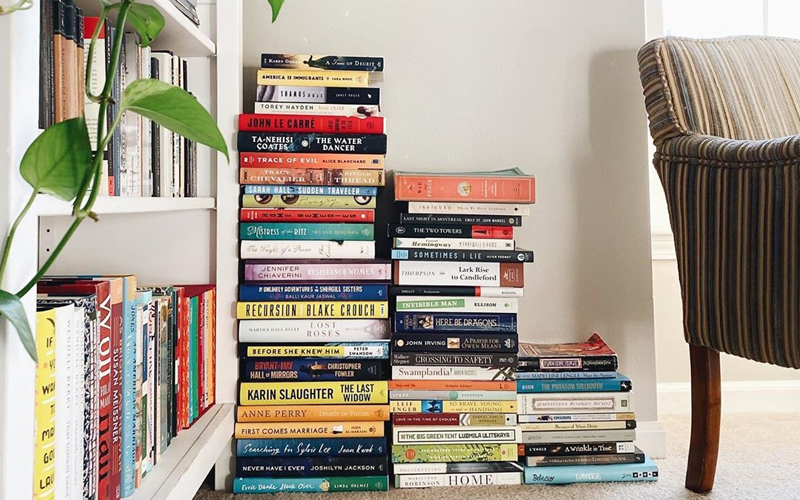 Now that everything has been worked upon, it's time to add some final and finishing touches to the space so that the room looks very well put together as well as warm and cozy. It's important for a library to look very personal and welcoming, adding certain elements help in bringing the needed vibes and make space feel complete. Adding a plush throw rug alongside your seating chair as well as some comfy and cozy throw pillows and blanket will bring the space together.