Going out for some drinks is a good way to enjoy time with your friends and people. But there are times when you have a party at home when you have to host a dinner when you cannot visit the bar, or let us not forget the pricey drinks at the bar and the lines needed to get inside the bars. There are many cons to going to a bar if you are someone who does not like that much. Thus to ease out your outing and to make your guests have a great time when they are at your place we have some bar ideas. These bars can be created in the living you providing you with a space to keep all your liquor and glasses where you can have a drink whenever needed.
1: Bookshelf Bar
You can use some bookshelves, matching the theme of the bar, and then use them as an area where you would place all your liquor. You can fully stock these bookshelves with bottles and place them in the living room. To create a proper bar area you can place a table near the bookshelves to place glasses, ice, and other things there that would constitute to make a cute and sleek bar.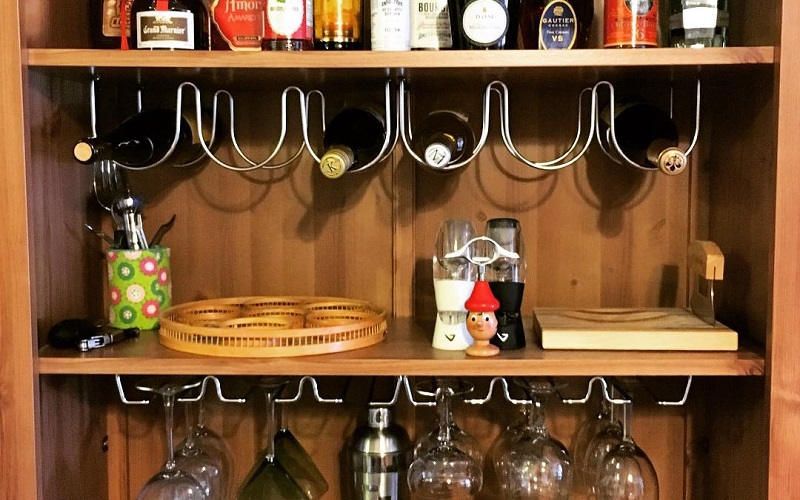 2: Wet Bar
Why not splurge a bit and create a proper wet bar in the living room with all the amenities, the decor, modern colors, mirror decor, accessories, stool, and island? There are several decor elements that you can add to your wet bar in the living room that would make your room look better and provide you with a great area to have a drink with your friends and family. This adds up to the vibe of the place, elevating the living room to several notches.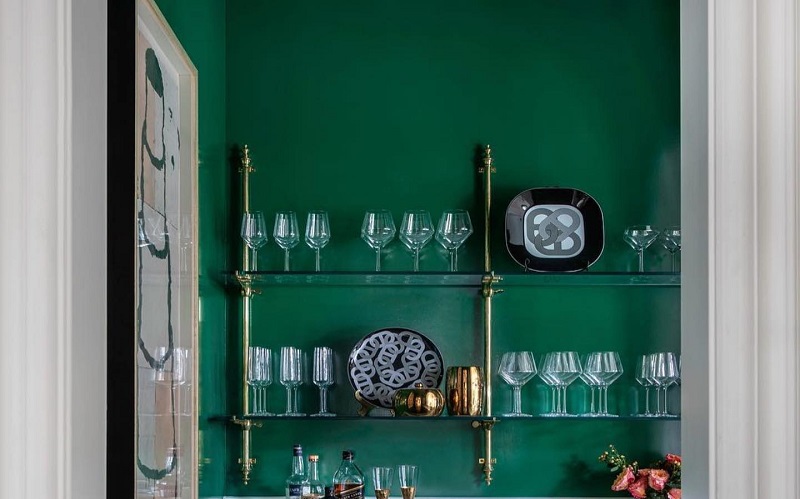 3: Linen Closet
If you have a free linen closet in the house that is of no purpose then you can use the space available to create a bar in your house. Usually, these linen closets are near the living room, some even in the living room thus providing you with the right amount of area in the house that would help you create a bar. You can place a sliding door for better decor, install shelves so that you can keep the bottles, and even a table inside to keep all the things needed.
4: Over the Cabinet Setup
There are several cabinets placed in the house and you would definitely have one in the living room. You can use this cabinet and instead of placing decorative items such as books, vases, figurines, lamps, and other things, you can use it to create a mini bar. This mini bar can be easily set up without much effort and without looking for new decorative elements. All you need to do is place all your bottles in the cabinet and use the drawers as places to keep some bottles and other things.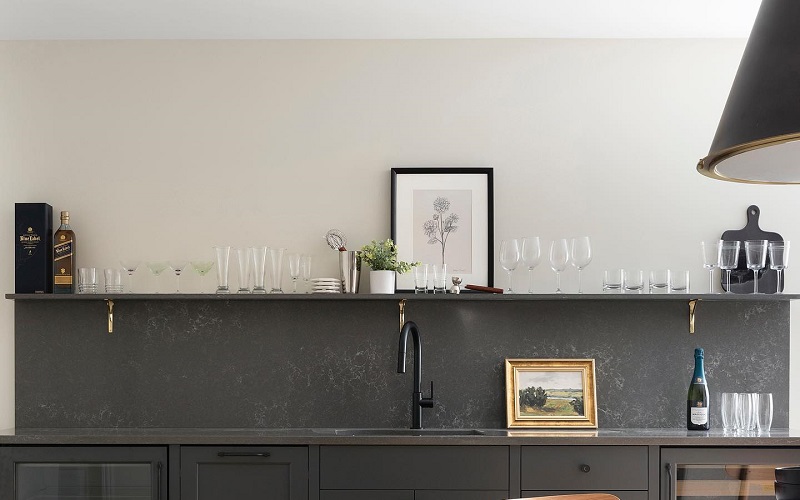 5: Open Console Table
Have you ever seen an all-mirror open console table? That is a stunning piece of decor that you can use for your minibar. This can be used in the corner and create a sweet area for drinks. You can use this console table and place all your favorite drinks on it. You can place some glasses and other elements that are in the bar here on the table and decorate the surrounding area with either chairs or sofas to create a nice ambiance.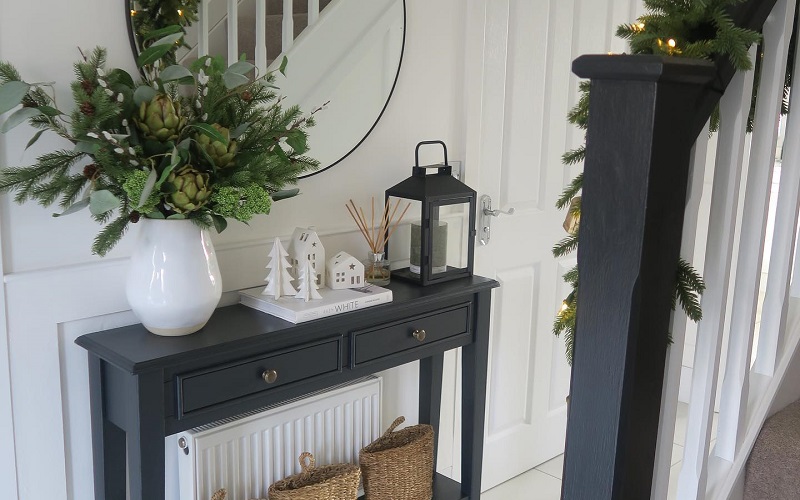 These living room bars not only make it easy for you and your guests to have a drink but also make your living room look chic and modern. These bars add a new element to the living room and make the space look a lot better. You can decorate the bar as much as you want. You can go with the mirrors, glasses, lights, tables, ice trays, and so many more things that would add to the modern look of the place. You can have a small wine corner with your collection there as well. Get all your favorite drinks and place them in your living room bar. Use every bit of the bar and decorate it as much as you can.