Minimalism, the new style of living. This style means the elimination of unwanted articles furniture. No eye-catching colors instead use of natural and neutral colors. This style is getting the limelight and many are renovating their place into this because this is neat, clutter-free, and peaceful. This is the simplest style to design as they do not require much adornments and decorations. Designing the interior cant be difficult for houses opting for this sort of design but it can be a bit problematic for people renovating it themselves as they do not know much about what to do and what not to do. Here is a guide to the minimalist style of living and see if this style suits you.
Open spaces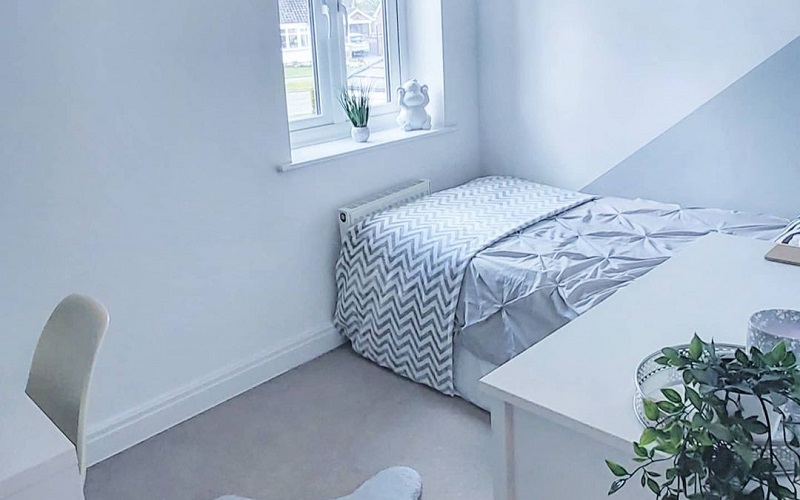 Open spaces are a must in this design. By creating some open space, you can make the small rooms look larger and bigger than they actually are. Organize everything and arrange the items you require accordingly. You can use cabinets and shelves and stuff all the items into boxes and put them in the storage spaces built around. Eliminating a wall and instead of using some shelves or partitions can make an illusion of open space.
Love for natural light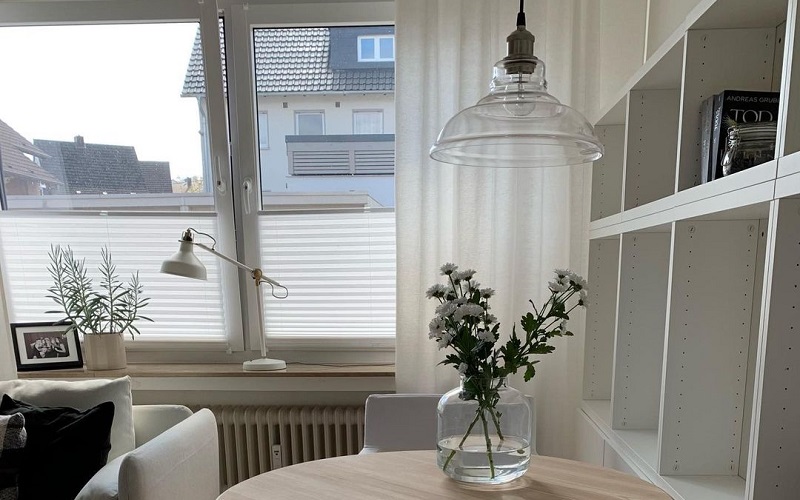 Minimalists love natural lights. It makes the place feel cozy and airy. Big, large windows in place of the entire wall are built in order to get maximum sunlight and fresh air. These windows are from the ceiling to the floor adding an element to the minimal lifestyle. Add some sheer white curtains and the look is complete. These curtains allow light to pass through them and create a cool breezy environment even in hot sunny weather. Curtains of bright eye-catching colors are avoided. Normally warm or natural hues are preferred as the choice of curtains.
Avoid crazy colors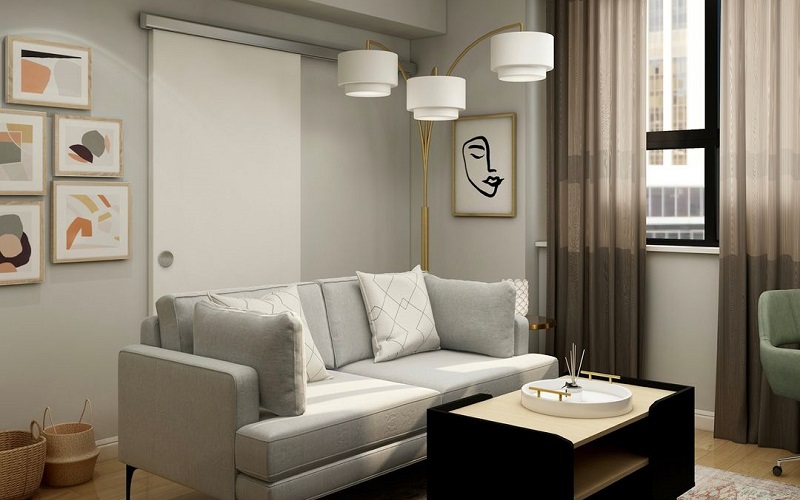 If you wish to design your house in a minimal style then you have to say no to crazy, bright hues. Minimalism is all about being clean and simple. Shades of white and black are the preferred colors scheme for a modern minimalistic approach. Light colors create an illusion of a bigger space and a tidy, neat environment. If you are looking for some natural minimalistic environment then you can choose from the natural color scheme such as cream, beige, wheatish, lighter shades of brown. You can pop a bright color here or there but limit or if possible, avoid those colors. 
Unique and multifaceted furniture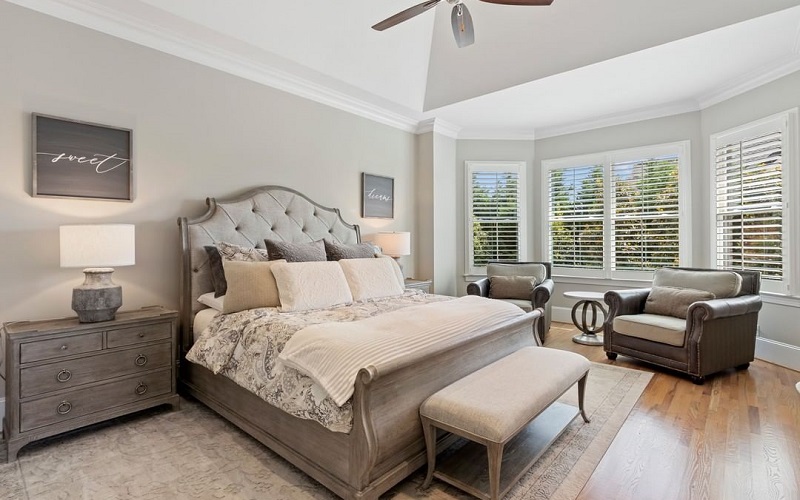 The furniture here consists of a sofa, beds, tables, chairs that are multipurpose. Choose the furniture by following per under the color scheme of the room. Each and every piece of furniture in here would be simple and can serve multiple purposes. Such example is, having a couch that can turn into a bed or having a bed with multiple storage to store stuff in and many more. Furniture should be plain or with some natural textures. Extravagant prints or patterns should be avoided as much as possible. 
Modern lights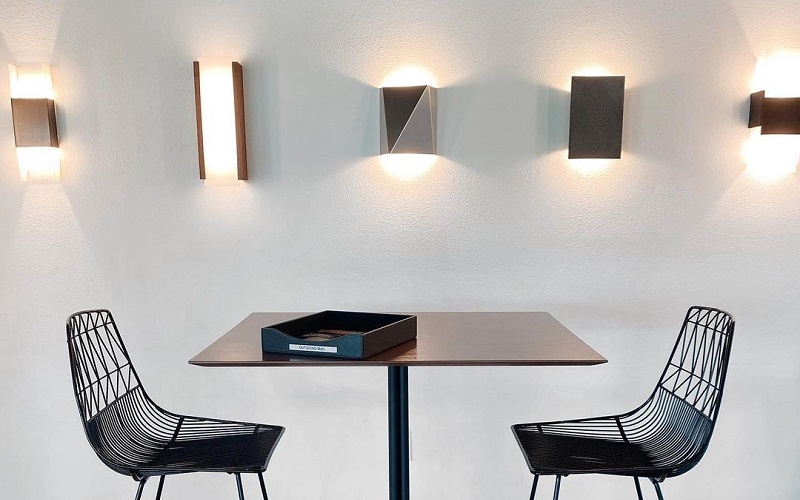 This sort of design and style sometimes leave a lot of space and that may create an empty look instead of a minimal look. To avoid that to happen people use different sorts of lights to fill up the space. Simple minimal chandeliers are used to light up the place at night and to fill some of the empty space. Retro-styled or plain straight-lined styled lights are quite famous in today's time. Light up your minimal house with these modern lights and give an amazing touch to your space.
This design speaks elegance, simplicity. You can incorporate simple and complex designs all together in the same place and at the same time. There are no straight-cut rules in designing a place in this style. Be comfortable with what you like and try new styles if you want. This type of style if you are a fan of a clean, simple, functional way of living. You can save a lot on furniture as you do not require the ones that are of no use. Try experimenting a little bit and see what suits you the best. Get some ideas from the list above and create your own perfect, sophisticated, minimalist space.