One of the most imperative pieces of furniture is a dining table and you cannot skip this one from your homes, no matter what. They add essence to the area and make it look much more beautiful. With the right seating, you can create the perfect warm aesthetics for your space. Pick them in any style because all of them look pretty. Have a look and choose the best one for your space!
Wood Dining Table
Wood is a popular choice for all your furniture types because it has a lot of charm to it. It has elegance and sophistication of another level with vintage vibes. There is some unique vibe to a wooden texture that it looks vintage and poses a super classy vibe. With wood-toned furniture, you can amp any space. Home decor can never go wrong with this one as it is timeless and that is why wood is one of the best options when picking a dining table. Hardwood comes in a lot of varieties like oak, walnut, maple wood, etc. A wooden dining table comes in a lot of finish too that makes it look fine and textured. Go for a matte or satin finish according to your preference and make a gorgeous area for your home.
Glass Dining Table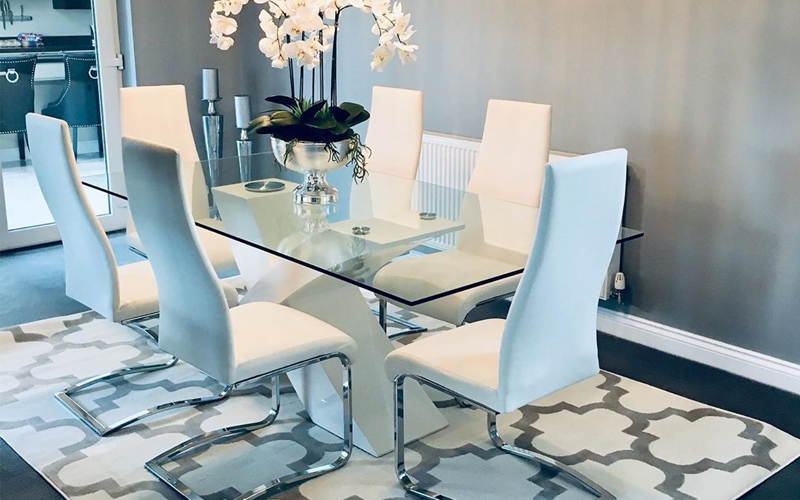 A glass dining table has the ultimate appeal to it. It is very delicate but looks super classy too. The best thing about a glass dining table is that it adds a modish vibe to your space. For all those contemporary homes, this is actually the best pick because it has no room for tradition. It amps up your space and boosts the look of your interiors in no time. Try placing a fancy glass dining table to your space and wait for it to attract all eyes towards it. The best thing about this kind of dining table is that it makes the room look much more spacious. This illusion is created because of the glass and transparency feature. Place vintage chairs with this dining table if you want to add that ancient touch. You can place stylish chairs too if you want to portray a contemporary and modern era vibe.
Marble Dining Table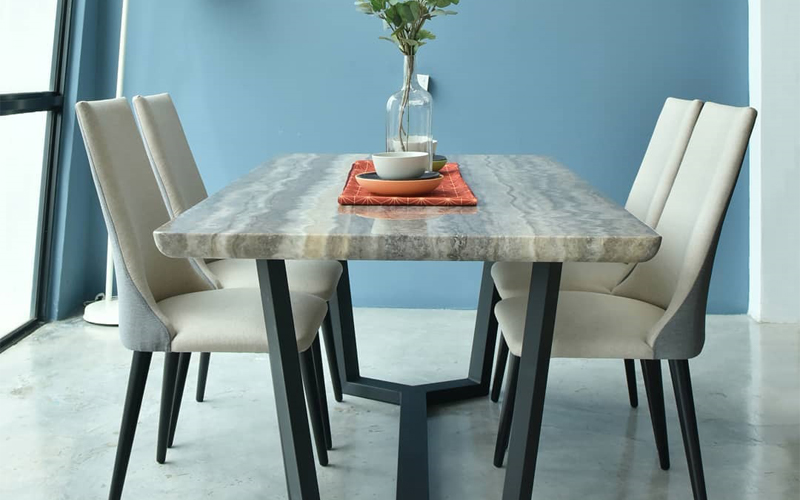 A marble dining table has always been one of the classic picks in home decor. Not only because they add a vintage touch but because they are rich in texture and tone. This marble table will be the best decision for your living area. It has the potential to add a vibe to the overall space and also complement the theme of that area. The thing is that marble is usually associated with texture and tones and this texture can flatter any area. For all those who want to add a bulky and durable table to your space, they should go for a marble table. Any color, tone, and texture will be a great pick for your area because all of them are charming. Mostly, it is preferred for those traditional and vintage homes and thus, if you pick this, it will add those fine aesthetics that you crave for.
Rustic Dining Table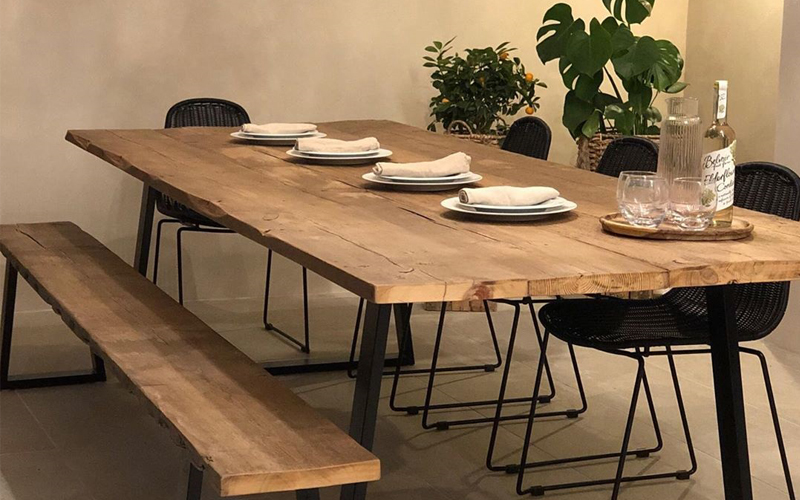 A rustic dining table is one of the most adorable and aesthetically designed tables in the home decor line. The vibe and appeal of this table is something else. As the name suggests, this dining table is rustic and vintage. It makes us relive some moments of the past because it looks like it is related to some bygone periods. Usually related to a farmhouse feel or heritage palaces, this is the perfect table for all those who wish to create a picnic vibe right in their garden. Just sit around this table with your family and have the most leisure time of your life. with a farmhouse or industrial heritage has already passed the test of time. It is unpainted and thus, brings us close to nature. Embrace this touch and feel the vibe.
Contemporary Dining Table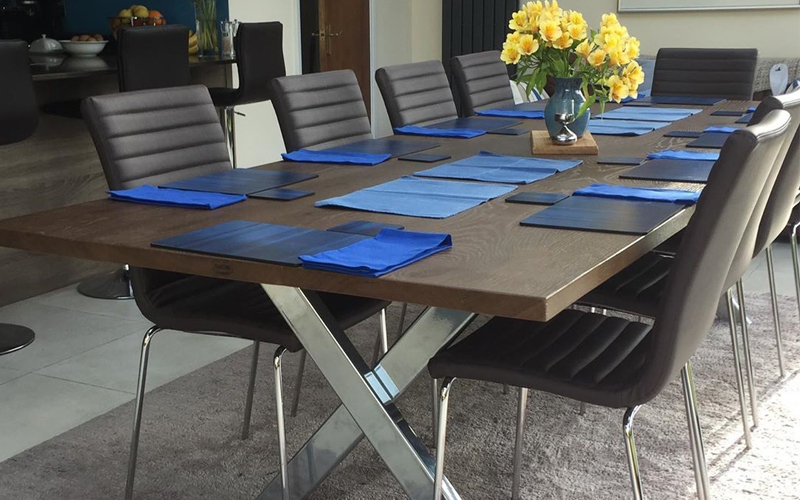 A contemporary dining table is one of the most-loved dining tables because it has a certain appeal to it. It is seen in different shapes and sizes and that's what makes it unique from the rest of the lot. If you are looking for something that will add vibrancy and modish feel to your space, then this your perfect pick! Pick this iconic piece in different patterns, color block tones as well as rust designs for the ultimate style. They bring that 'wow' factor in your space and add a very flattering vibe to the entire house. You can also pick dining tables in bright colors to add that chic look to your space. Make your house appear stylish with this vibe!