As much as we would like to admit, decorating a teen's bedroom is no piece of cake considering now they are grown-ups who will be needing their own personal space. It's not like you will put anything in there that you may feel will be loved by your teen. You can say decorating a teen's bedroom can be really tricky owing to the fact that their preferences and likings keep on changing every now and then. Someday they like the idea of a bright, cheerful room, and someday they just want to paint the entire room black. This is how their psychology works. And mind you this decorating project can turn out to be longer than you must've anticipated. And to save you from all the trouble and time-consuming project, we are here to help you in putting your kid's room together in a way he/she will love. We have rounded up a list of some fun decoration ideas that will transform any space into a cool teen's bedroom. And the best thing about these ideas is they will help in reflecting your kid's personal style, independence, and a sense of maturity, making it a win-win for every person involved.
Add metallic accent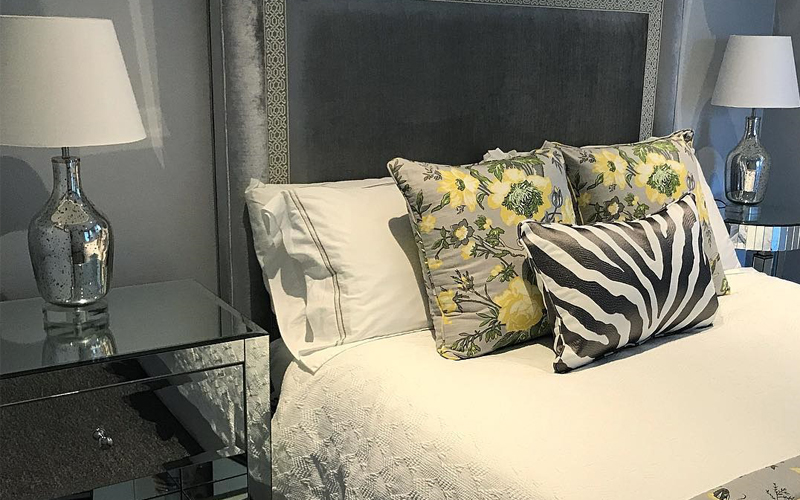 Metallic accents are undoubtedly a great way to add an interesting and fun element to space. And nothing can beat the kind of glitzy and shimmery effect it exudes. You can incorporate it into space in various different forms, varying from fabrics to furnishing pieces. Some pieces like a metallic throw blanket, a nightstand, lampshades, side table, and many other different elements will make for an excellent choice to be incorporated into the bedroom. However, with things getting a little blingy, make sure to balance everything out by keeping the rest of things neutral.
A fancy grooming space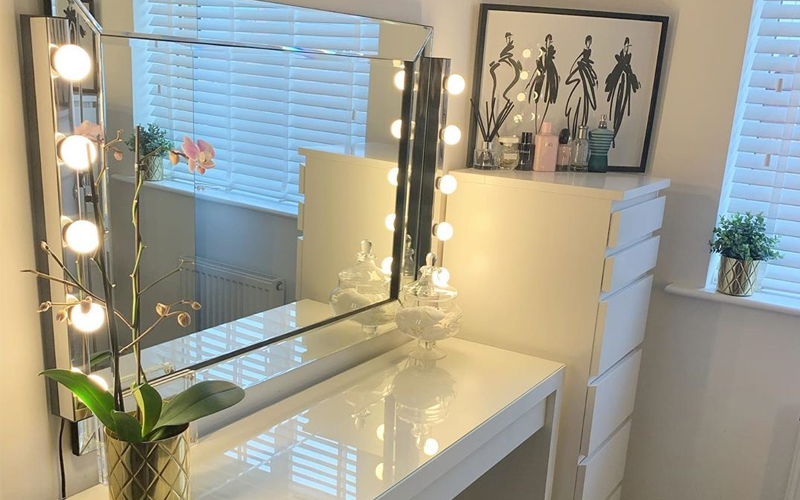 Having a grooming space is a must for every person, especially girls. Dedicating one corner to it is only going to benefit the space in a number of ways, starting with; it will add a fancy and luxe touch to the bedroom and will also elevate the overall appeal of the whole room. You will just need to decide on the location where you want the vanity to be created and make sure the allocated area receives a good amount of natural lighting. You can further accessorize it by adding lit-up lights, grooming products, etc. Having your own grooming space will make it easier for you to get ready in the morning more comfortably each day.
A captivating reading nook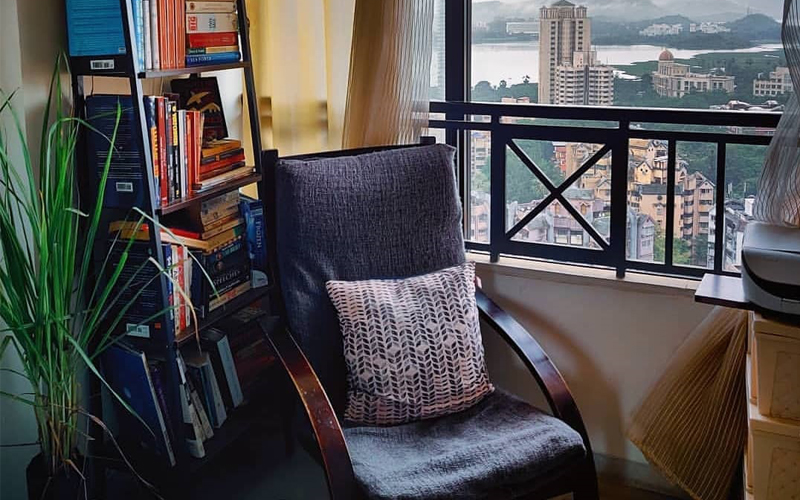 Reading nook is possibly one of the best things you can do to your kid's bedroom. It is very thoughtful as well as a creative idea to encourage your kids to read, especially if they are avid book readers. You can start by adding some of the books your kids love as well as some inspirational and motivational books that can help your kids with knowledge and a strong mindset. For privacy as well as isolation concern, you can also add stylish curtains to separate the area from the room and make it look more fun and functional as a homework space.
A statement headboard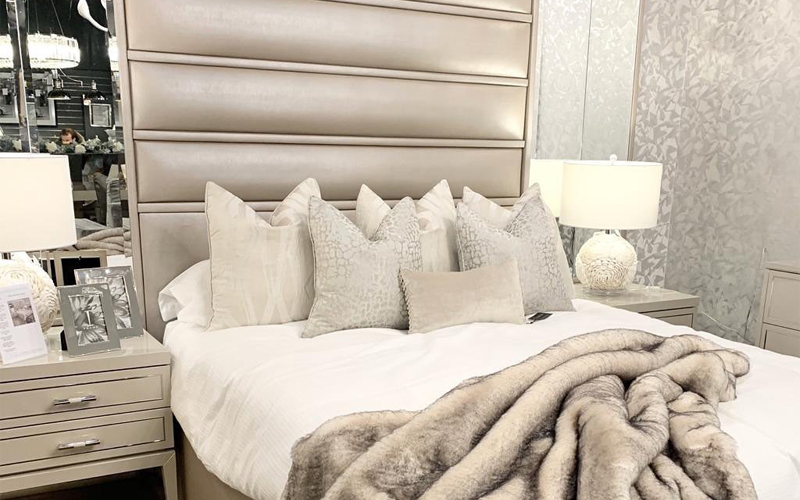 A customized headboard can be a perfect way for your kid to showcase his creative side and let the headboard be a reflection of his personal style and preferences. You can get it customized as per your kid's aesthetic preference. This is one sure way to add a bit of drama as well as a personal touch to the space to make the room feel more homey and cozy. You can get it done either way you like, if your kids love colors, then you can get it done in a polka-dot version. It is an interesting way to add flair to the otherwise plain room.
Play with patterns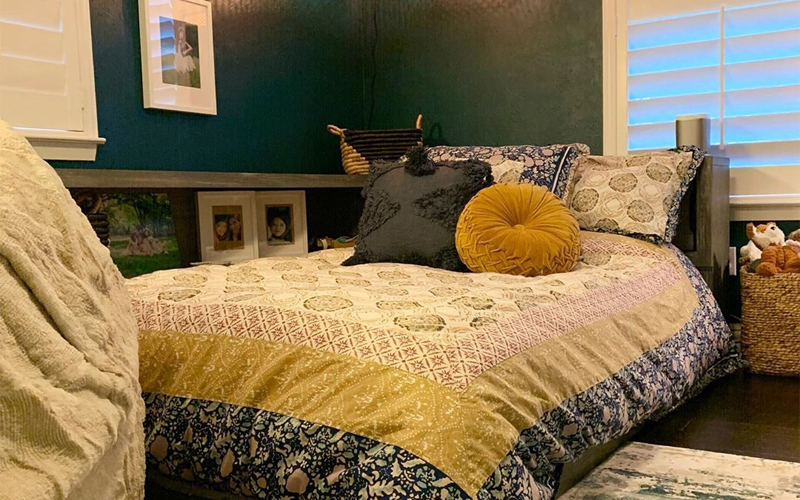 Patterns incorporated in the form of sheets, blankets, rugs, pillows, or anything that can work wonderfully in such style can be a great option to add to the bedroom. A geometrical pattern is the most versatile and fun style to experiment with. Adding them to the room will bring very electric energy and interesting flair to space. Moreover, you can play with a lot of accent colors whenever you feel the need to change the vibe of the room.