Revamping your space with the right furniture as well as home decor items is imperative because it adds to the aesthetics of your home. Adding rugs to your space is like adding an informal carpet that looks quirky and stylish effortlessly. There are so many options in rugs that can add to the overall look of your home. Thus, they transform your space and make it look even more welcoming. Before you consider the style of rug you want, it is important to understand which all types actually exist. Have a look and then decide according to the theme of your house!
Wool Rugs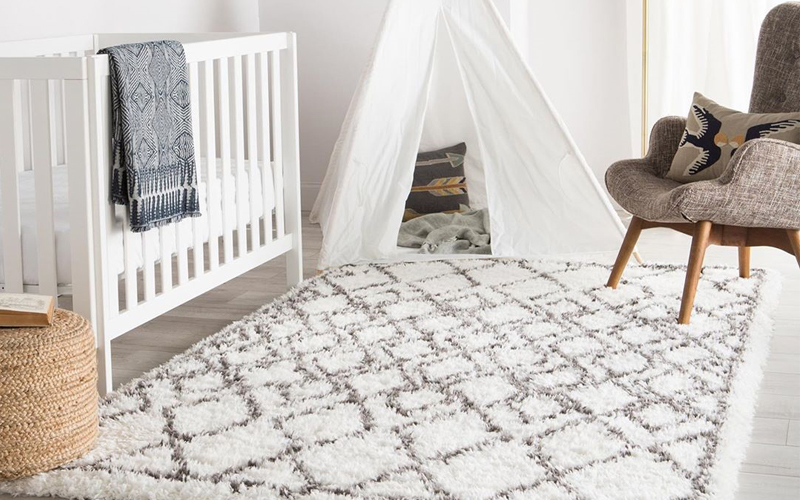 One of the most unique pieces in rugs is this wool rug that is the most flattering one out of all. Traditionally, wool rugs were used in the house for display and they had a lot of utility function too. Because of wool, they provided warmth and comfort to our feet. Moreover, these stylish pieces reminded us of olden days when wool was the only thing winter came with. These wool rugs are usually hand woven and are made with artificial fibers nowadays. Because of so much improvisation and designing, now they come in synthetic wool fabric and how! The quality is just so fine and smooth that it looks super gorgeous. They are used in a living room, bedroom and even on the entrance. This is one of the most beautiful rugs every created and feels super soft and fine.
Silk Rugs
Silk rugs are the most delicate form of rugs for obvious reasons. Silk is a very fine-textured fabric and looks super elegant and charming, no matter where it is placed. If you choose a silk rug, you have to be very careful with where you place it. It is very delicate because the fabric and tailoring are very unique and fine. Silk is very rich in texture and that's why you must choose it only for those areas where there is minimal foot traffic. With delicacy and fine texture, it is one of the topmost picks in rugs. Place it in areas where they do not experience a rough use. They should be used with care and treated as a luxury item. Use it as a great home decor item and curate the perfect interiors.
Jute and Bamboo Rugs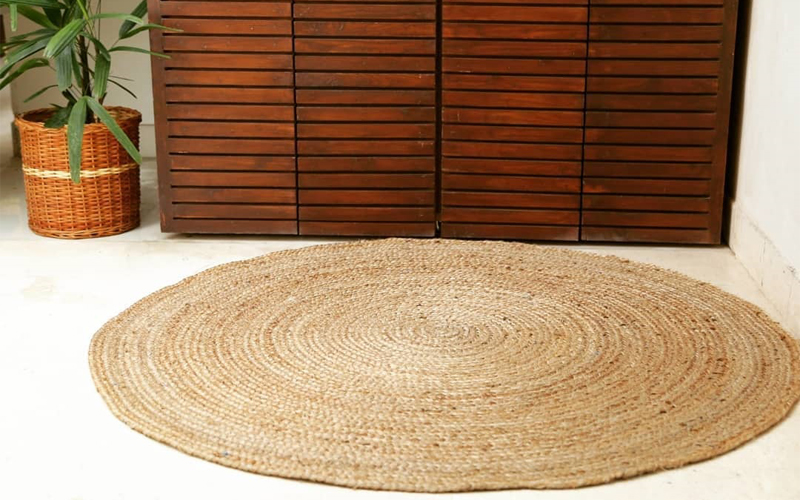 Jute and bamboo are natural materials and no matter, what form they are placed in, they will add a rustic vibe to your space. These rugs are usually handmade and the texture says it all. It has a lot of coastal vibe to it. If you want your space to look pretty and rustic, then this is your go-to item. Pick a bamboo or jute rug for your living space or even for your bathroom. Placing such a thing in your bathroom will add to the theme and vibe. This layering underneath adds a lot to the aesthetic of any space. So, if you want to do it, do it the right way. Pick rugs in any color you want because even bamboo and jute rugs are available in a variety of colors and prints nowadays. Revamp your space and make the most of these stylish pieces!
Faux Fur Rugs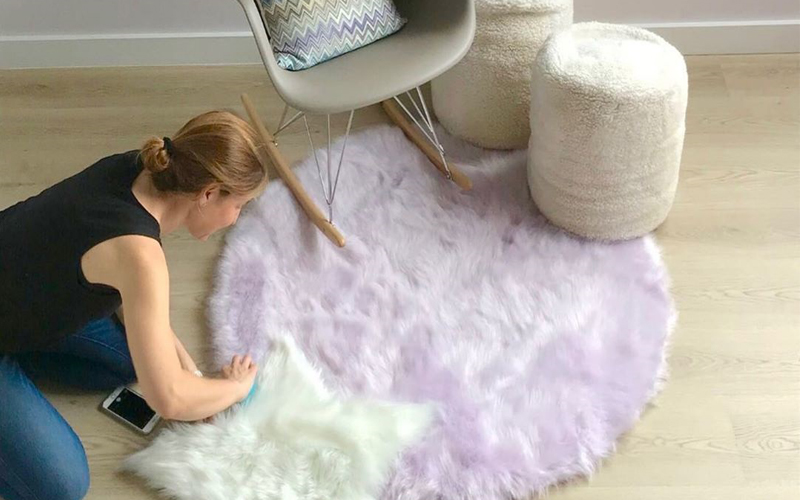 One of the most luxurious things in the fashion line if faux fur. It is seen everywhere from apparel to shoes to accessories. They have extended their horizons and made way into home decor too. If you are looking for something that will add vibe and classy feel to your house, then a faux fur rug is the aptest choice. The faux fur material is definitely a classy piece and has the potential to flatter every space. Use this faux fur rug that is created artificially to showcase the look of the original one. It is for all those who do not want the original one in their space because of ethics. This one is an exact replica of the original faux fur and looks super gorgeous. They are super easy to clean and will amp your space in a jiffy too.
Cotton Rugs
Everything that you are looking for is in this cotton rug. There are a lot of designs and patterns available in rugs and all of them are pretty decent. A cotton rug can be placed anywhere without worrying about its life. They are strong enough to deal with foot traffic and thus, can be used in bathrooms, living areas, porch front and anywhere you like. So many options to place them and so many options to choose from, this cotton rug is definitely the most used one in the house. Pick them in exclusive patterns and designs with vibrant colors so that they can add to the overall theme. Nowadays they are seen in quirky styles for your special space.