Small space is often associated with colors that can help to open up the rooms and make them feel larger. While white and neutral color palettes do the job quite effectively but that's not the only way of getting things done in a small room especially when it comes to the bedroom. Bright colors can also be put to great use if they are utilized in the right way. While white and neutral color palette most certainly looks very crisp and neat, bright colors don't lag far behind and look equally amazing in a small bedroom space without making the room feel smaller. When used the right way, bright colors can actually help to create a focal point in the room which can act as a great distraction by attracting the viewer's eye to the decor of the room and not its small size. Using bright colors in a small bedroom is always a win-win as it not only lends to create an inviting and colorful space but it also adds so much life to otherwise a dull room.
Listed below are a few of the colorful decoration ideas that will help you in creating a bedroom that feels more inviting and visually interesting.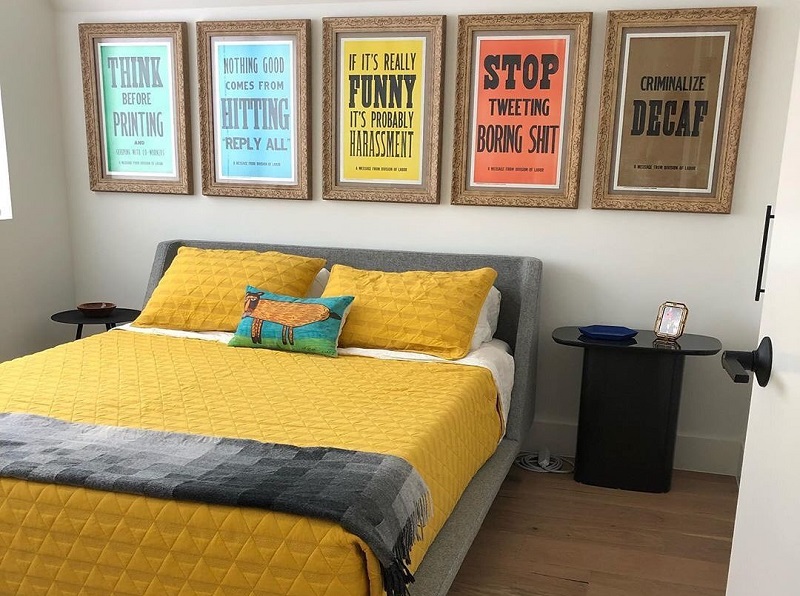 Use bright bedding
Bright accents can work wonderfully in any kind of space. They lend interest, brightness, and drama into the room which does help in making space feel somewhat bigger. While you can experiment with just any kind of accent, but the bedding can be the most ultimate way to make things work nicely. Bright, beautifully patterned bedding does more than just drawing the viewer's attention; it adds a splash of color into the room and makes things look more lively. However, while looking for the bedding make sure that the background of the bedding is either white or another light color.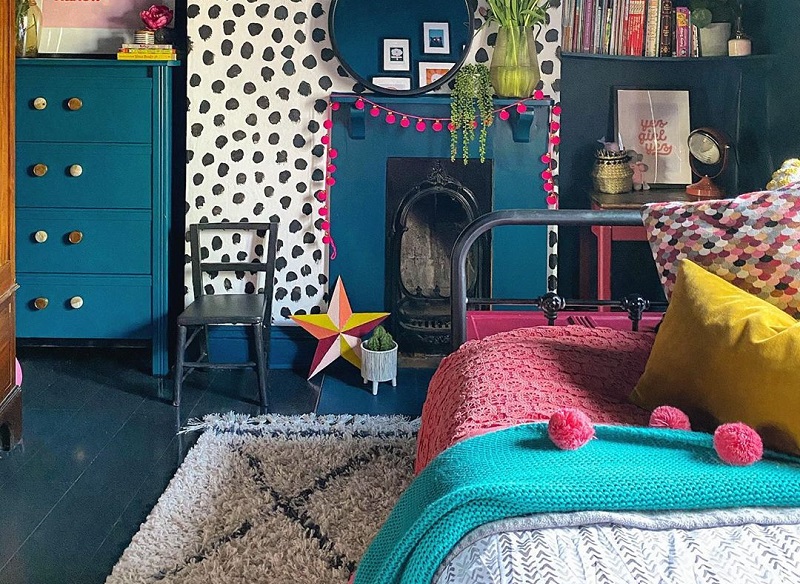 Keep the color palette in harmony
Another amazing trick to work with colors in a small bedroom is by keeping the color palette in harmony to make everything look more cohesive and in place. Using too many colors at a time can make the room feel too chaotic, but you can totally prevent that from happening by using colors that simply sit side-by-side and are next to each other on the color wheel, say red, coral and peach or green, mid-tone blue, and light blue. You can also follow the same color palettes or create one on your own but make sure that they harmonize with each other.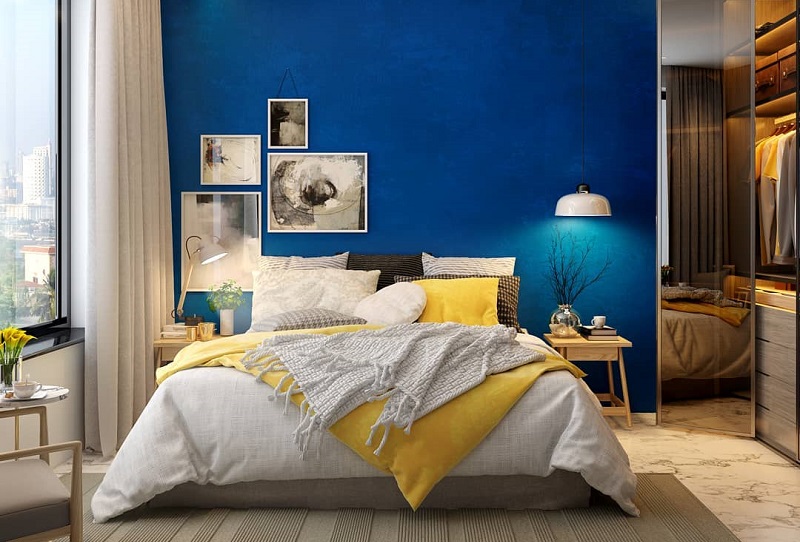 Use complementary colors
If using analogous colors doesn't seem to be working for you, then you can also choose to go with this color styling trick. Instead of keeping things busy by using whole different sorts of colors, try using complementary shades that can help you achieve a more polished and striking look. If you want to put those bright colors to use skillfully then this is how you should be doing it. Use complementary colors that sit directly across each other on the color wheel, say orange and blue, green and red, purple and yellow, and many more. This trick is a failproof way of decorating with colors and it always works no matter what. Just make sure to add lots of white to keep things in balance.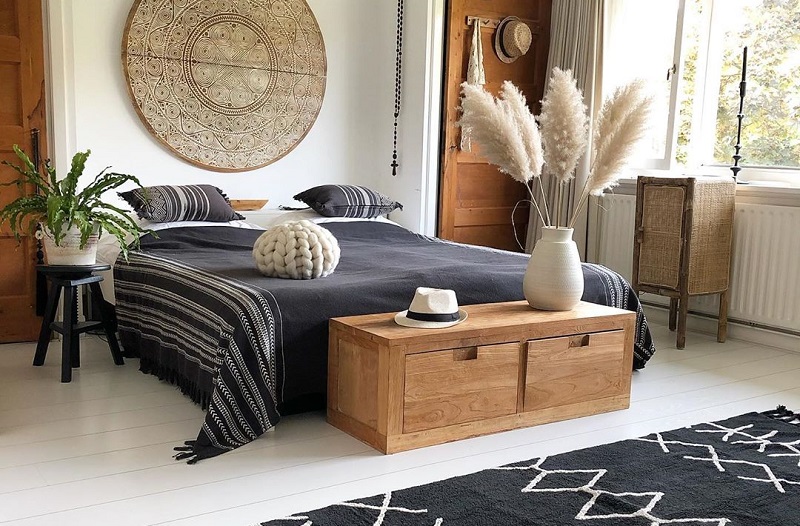 Add a splash of color in a white bedroom
If you don't want to go overboard with the use of colors and want to stick to the white color scheme in your bedroom then we certainly don't think there can be an any better option than incorporating a few colorful accents into the room. You don't have to go all the way up to make a maximum impact in the room, a few colorful accents would suffice. Let's just say, a colorful artwork, throw pillows, window treatment, and other decorative items can do the trick. This will help you create a cool, funky, and colorful space.